Virtualizing your Clinical Administration
With the current lockdown in place due to covid-19, a lot of businesses are switching to a virtual workforce . Technology has made it easy – phones can be forwarded to a mobile, emails can be accessed from anywhere and most of the systems used by practices are accessible from a computer with an internet connection.
Gear up your practice for Telehealth services
Helping practices during COVID-19 crisis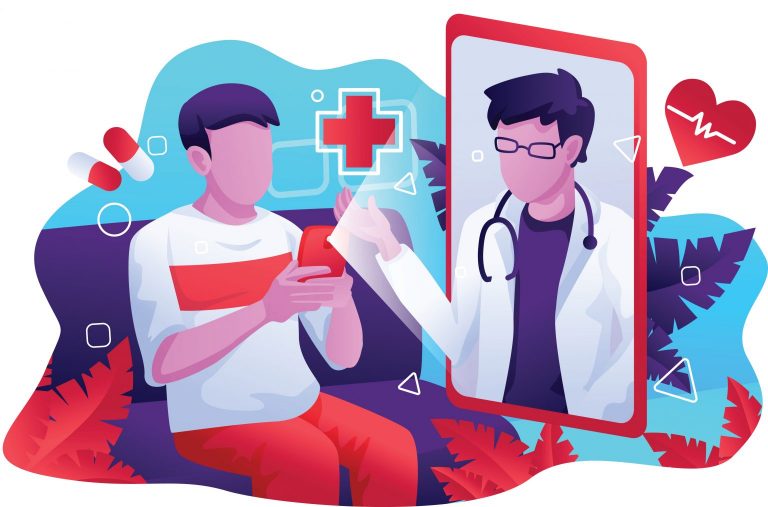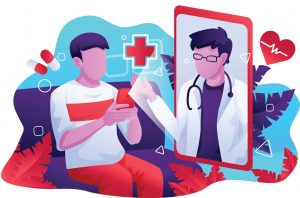 But managing employees who work remotely is not the same as managing them working in an office. Here are the key differences:
Communication is one of the greatest hurdles while keeping the team aligned virtually. There are various team members and to convey the right message to each one of them becomes quite difficult as compared to having a conversation with them in the office space. 
Collaboration is another factor that plays a vital role while working with a team. It is important to keep all the employees engaged with the right tasks and each individual should be able to keep with the set of rules. This is easy in an office as all of them work together under the same roof, abiding by the same regulations, but while working remotely, you lose that advantage.
Productivity is impacted. Many managers get really stressed about the effect on the productivity of remote workers. In an office environment, employees are only distracted by things happening in the office but at home it could be a mailman, a phone call from a friend, breaking news on TV etc. The importance of building a sense of self discipline in an environment where people generally relax is a big change. However, I have seen it work both ways – employees who are not able to get as much done due to the distractions or employees who become more productive when working in the peace of their home and not distracted by stuff that generally happens in office.
 Workflow triggers change and gain higher reliance on an established process, rather than a physical event happening. Example – When a patient walks up to the reception, the billing person may have to walk up to them to do an explanation of benefits. While working remotely – that trigger does not exist because no one will walk in, however they may still be expected to do that task by emailing that information to the patient when a new patient registration comes in.
TOOLS TO MANAGE VIRTUAL WORKFORCE
Having a virtual workforce presents challenges, but also immense opportunities. If you can perfect your virtual workflow, you gain access to larger skilled worker pool who is not dependent on location or commute. 
And by using some of these tools, and techniques optimally, it will help your team to be more productive and enable you to run your clinic efficiently. Here are some tools that you can easily find online.
Tools for VolP Phone Service
A great alternate to Plain Old Telephone System (POTS) – this is the internet version of phone system with amazing flexibility on having online access to phone records, voice mails, IVR features, efax, user management and of course – take and make calls from anywhere.
 A communication system specializing in physician and dental offices. Integrated phone, text messaging, Patient CRM etc. Pricey, but offers a lot of features all linked into one well oiled machine. Starts at $499/mo, but will likely reduce cost you may already be spending with other vendors.
 Its always hard to argue with a free service. Google voice is your alternate to having a POTS and wanting to go virtual – for free.
Tools for video conferencing
Google Hangouts (Free / Paid)
This is one of the most popular platforms for communication. You can sign-up for free account and it can be easily used if you already use Gmail or other Google Apps. It is a good tool for video calls and messages and can be used by all team sizes. If you are enrolled in GSuite for Business ($6/mo), it provides a HIPAA compliant communication platform.
An amazing web video conferencing tool used by a large number of professionals to hold meetings, and is definitely a great substitute for face-to-face interactions. It is a paid tool, costs depend on the additional services you take with it, including a VoIP phone solution for your practice.
It is also a web conferencing tool specifically designed for managing teams of any sizes. GoToMeeting features video conferencing sessions, chat, personal meeting rooms, etc. The pricing for this tool starts at $14.
Tools for organizing tasks & collaboration
Think of Trello as Post it notes on steroids. Trello is an easy to use program and enables to manage the projects in a well-organized manner. More than 10 million people use this amazing tool for successful management and it is one of the most popular tools available online. The best part is there are no costs and the starter plan is free to use – which should be enough for you to get started. 
Slack is a great tool to communicate and organize conversation by topic in one place. Additional features enable you to install bots which can trac tasks and deliverables assigned to team members. Has a free version you can use.
Google Drive + Google Docs
Gone are the days when people had to send various documents back and forth through emails to track the changes made to the document. Now Google Docs is effectively being used by many people through which they can easily see the changes made and work in the same document and share it with coworkers without any hassles.
Microsoft Office 365 + One Drive
If you are still a fan of the old Microsoft office products, it is hard to give up on them Thankfully, Microsoft has a subscription program available for small businesses which provides access to all Office products and cloud collaboration tools. Pricing starts at $15/user per month.
It is a free time tracking software that enables the team and the managers to work across various projects and check the logged time. Clockify helps to keep a record of productivity, attendance, and billable hours. Best thing – it can integrate with Trello, so it helps you track time at a task level.
One of the most used and the best tool available to track work time of remote workers. The software also has an option of screen capture, chat monitoring, powerful reports, and many other amazing features you'd want in a tracking system.
The most important factors to keep in view while changing from in-person to virtual work are – Process, Measuring Productivity and Right technology tools.. Often the tools are installed to hold a meeting or a conference call, and sharing the important documents, images, and other important pieces of information are neglected. Virtual working is only successful when the tools are being used correctly and all the things are being correctly optimized. Most importantly ensuring 100 per cent security of data and personal information, that it is not being transmitted to emails or while using other software or programs. 
These are not all the tools out there, but definitely some of my favorite. What tools do you use or like – let me know, would love to learn something new!