Measure and Improve Your Digital Presence: Small Practice Edition​
If you own or are looking to start a medical practice, you should have a website and online advertising. This is not negotiable. We live in the digital age, and a business without a robust online presence will not last long.
This article will help you  measure and improve your digital presence and determine if your website and ads are working for you.
We will review some of the essential tools for analyzing website traffic, optimizing your search engine results, and refining your advertising strategy. With these apps, you can turn one-time visitors to your website into long-term clients.
Google Analytics is one of the best known and most useful tools for measuring website traffic. It can tell you how many people visit your site, where they come from, average time spent on the site pages, and—most importantly—what they do once they get there.
Data from Analytics falls into several broad categories:
Audience data describes the users who visit your site. It might include their locations, age ranges, genders, and previous websites visited. Accurate audience data is crucial for driving website traffic. It will help you tailor your website to suit your audience and retool your advertising to attract new visitors. 
Acquisition data shows how users find your site. Do they arrive via Facebook? Did they search for you on Google or Bing? Were they referred by an ad? This data will tell you. It is especially useful for comparing organic and paid traffic. The former includes things like search engine results, while the latter refers to traffic driven by paid ads.
Behavioral data describes what users do on your site. Do they glance at the homepage and leave? That's a bounce. Do they dive deeper, sign up for services, or buy a product? That's a conversion. Accurate behavioral data is the first step in turning bounces into conversions, in turning visitors into clients.
Conversion data shows your rate of conversions, how effectively you are meeting your conversion goals, and the approximate value of each goal met. As with audience data, conversion data can be sorted by demographic details: age, gender, etc.
Real-Time data tells you what is happening on your site right now. How many people are on it? What are they viewing? You can check if new content is being viewed, measure whether social media posts stimulate traffic, and test changes to your website by checking visitors before and after the changes are made.
Key measures Analytics tracks include:
Users: unique individuals who visit your site.
Sessions: how many times your site is visited. This can include the same user visiting multiple times.
Devices: what device—desktop, phone, tablet, and so on—users visited your page with.
Average session duration: how long users stay on your site before exiting.
Average time on page: how long users stay on a single page on your site.

Pages per session:

how many pages are typically viewed in a single session.
Bounce rate: how many visitors leave after viewing just one page on your site.
Percent new sessions: how many sessions are initiated by new users.
Landing pages: which pages on your site draw the most traffic, whether organic or paid.
Behavior flow: how users navigate your page, what pages they visit after landing, etc.
Exit pages: which pages were the last users looked at before leaving.
Organic traffic: visitors arriving from unpaid sources such as a search engine.
Paid traffic: visitors arriving from ads, whether on Facebook, Google, or other.
Site load speed: how quickly your site loads on average. This can be sorted by browser, user location, and other parameters.
Analytics lets you track all these data and customize your tracking methods in nearly any way imaginable. Because it tracks what devices are used to access and navigate your page, Analytics is also a great way to test how mobile friendly your website is.
As with most Google products, it is very easy to use. Make a free account, set up your website or "property" as Analytics calls it, and follow the instructions to add a line of tracking code to your website. Analytics can be seamlessly integrated with other tools like Search Console and Google Ads (see below), as well as with Google Adsense.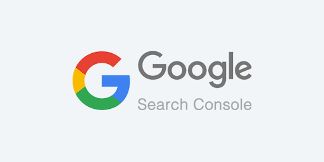 Another notable service from Google is their Search Console feature. Formerly known as Google Webmaster, Search Console is all about optimizing your website's placement in a search engine results page (SERP).
Think of it this way: while Google Analytics tells you about your website's visitors, Google Search Console tells you how those visitors found (or didn't find) your page. When integrated with Analytics, Search Console will greatly enhance your collection of acquisition data by showing you exactly how a search engine brought users to your site.
The key metrics tracked by Search Console include:
Clicks: the number of clicks from a SERP to a page on your site.
Impressions: how many times your site appeared in a SERP page. These are counted even if the user never scrolls down and sees your site.
Click-through rate (CTR): this is simply clicks divided by impressions. It tells you how often users clicked on your site after it appeared in a SERP.
Average position: the average position of your site in the SERP. If your site appears once at the top of a SERP and then as the 4th position on another, the average position would be 2. This metric only counts the topmost result from your site. That is, if three pages from your site appear in the SERP, only the topmost one will be counted.
Position: another metric available in the Search Console table. This tells you average position in SERP based on specific items in a row of the table.
With all these metrics, you can track how often your site appears in Google searches, what queries displayed your site, and how often users clicked on your site from the search results page. You can also discover which external pages link back to your website and troubleshoot for common issues such as indexing and crawl errors. (Basically, these errors occur when Google cannot scan your website's content, which in turn excludes your site from search results.)
Search Console is a vital tool in search engine optimization (SEO) because it tells you exactly when, where, and how your page appears in Google results. And let's be honest, if your website doesn't appear in Google searches, it's going to be pretty hard to find.

Google Ads is sort of like an auction site for keywords. Advertisers bid on certain keywords, and the winner's ad appears prominently in search results for that word. Here "search results" includes the classic Google search engine as well as Google Images, Maps, YouTube, etc. This tool is great for optimizing your PPC (pay per click) ad strategy.
First, you bid on a keyword by giving a maximum CPC (cost per click) you'd be willing to accept. Google then assigns your ad a quality score. Your ad rank is the product of your maximum bid and your quality score, while your actual CPC (less than your maximum CPC) is based on your ad rank and the competitiveness of the keywords you're going after. The advertiser with the highest rank will see their ad rocket to the top of search results for that keyword.
Ads features a massive number of trackable metrics. Some essentials are:
Clicks: any time someone reached your page by clicking on a link in your ad.
Cost: total money spent on your ad campaign.
CPC: average cost per click for each individual ad campaign.
Impressions: how many times your ad appeared on a SERP, whether a user saw it or not. You can also track impressions separately for each campaign, and by sessions.
Conversions: you define a customer action for Ads to count as a conversion. For example, if customers click on your ad, reach your site, and sign up for your newsletter, you may choose to call that a conversion. You can also track the average cost per conversion for each ad campaign.

CTR:

total clicks divided by total impressions, the CTR gives the average rate at which people 'clicked through' on your ad after seeing it. CTR can also be analyzed by ad group and by ad campaign.
With Ads, you only pay for results. While Google charges for clicks and phone calls made after viewing the ad, your reach (how many individual users see your ad) and impressions (how many times your ad appears in someone's feed) are not charged.
Your goal with Ads should be to maximize your CTR. A high CTR means that many people who saw your ad in search results also clicked on it. Clicking through is the first step in conversion.
In case you were wondering, the top 5 keywords as of early 2020 are:
San Antonio car wreck attorney
Accident attorney Riverside VA
Personal Injury attorney Colorado
Top personal injury attorneys
Motorcycle accident attorney Los Angeles
As you can see, there is some stiff keyword competition in the legal industry.
Is Google Ads worth it? That depends on competitiveness of your keywords and the strength of your ads. If you have some high-quality ads ready to go and know exactly what keyword fits your niche, Ads may well be right for you.
While we're on the subject, we should also mention Google Call Extensions. This is a tool within Google Ads that lets you place phone numbers in your ads. Simply typing your number into the body of the ad looks unprofessional and is often inconvenient for customers.
But with a call extension, users can tap or click the number on your ad and call directly from whatever device they're using. This lets you obtain and track phone call conversions and the effectiveness of ad campaigns in one neat package.
You can add call extensions to individual ads, to a campaign, or to an entire ad account. Calls on your number follow the same CPC pricing rules as headline clicks on ads.

Webmaster Tools is Bing's counterpart to Google Search Console. Like Search Console, Webmaster lets you track how often people search for your site, in what queries it appears, and backlinks from other websites.
Much like Search Console, Webmaster can track the following metrics:
Clicks
Impressions
CTR
Average Position
Another neat feature of Webmaster is the ability to select keywords and see which pages from your site appeared in SERP for those keywords. You can even analyze performance metrics for each individual keyword.
Because Google owns the lion's share of the search engine market, Search Console is a much more important SEO tool overall. However, anyone serious about SEO should not ignore Webmaster. Bing accounted for about 26% of search queries in the U.S. as of April 2020, and its market share is trending upward. Since Bing handles searches from other Microsoft properties such as Yahoo, its share of the market is larger than most people realize.
While Bing offers certain additional features that SEO wizards may appreciate, the bottom line is that Webmaster and Search Console fulfill the same function for their respective search engines. If you're serious about SEO for your medical website, you should be familiar with both tools.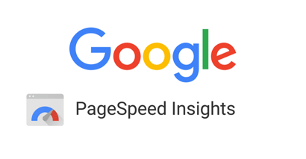 PageSpeed Insights is a tool for accelerating your website. As its odometer-like logo implies, PSI measures the speed and performance of your page and helps ensure that it is always running at maximum efficiency. It considers both mobile and desktop devices and returns two broad classes of data: lab data and field data.
Lab data comes from testing your website on a set of predetermined networks and devices. In other words, this data is collected in a virtual laboratory. It shows how your page runs in idealized conditions without real-life users. Lab data is useful for catching bugs and fine-tuning your website's overall performance.
Field data comes from user experiences with your page. Because this data comes from the real online world (the "field") it can catch problems that may not arise in a laboratory setting. Bottlenecking—when too many people visit your page at once—is a common problem that field data can help find and fix.
After PSI conducts its initial tests, it will give you a speed score (out of 100) and a set of recommendations for improving performance. It'll even provide an estimation of how much load time you would save by following PSI's advice.
Your speed score is basically Google's measure of how healthy your website is. While website speed and SEO are different things, sites with strong speed scores have a much easier time garnering views and climbing to the top of the SERP.
Be aware that PSI has been declining in popularity in recent years. This is because (1) its speed score does not always correlate with real user experiences of loading speed, and (2) PSI cannot test site speed from various user locations. Still, it offers a number of useful tools and is worth investigating if you're looking to max out your website's performance.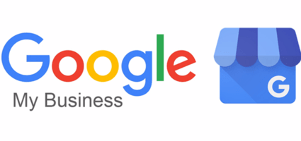 "Google my business" is a great piece of advice. You should always be aware of what pops up when someone searches your practice on Google.
And Google My Business is the tool to help you manage that.
Among its many other uses, Google is the internet's version of the Yellow Pages (remember those?). People looking for "dentist" or "spa" or another health practice near them will likely type those exact words into Google Maps and call the first one that pops up.
GMB allows you to create and manage business listings for free. Your listing is where you display hours of operation, services, pictures of your office and staff, and even blurbs from satisfied clients.
While GMB won't enhance your SERP placement in the way Search Console and Ads will, it's essential for connecting with local clients who already know about you or are looking for the services you offer.
Because your listings will mostly be viewed by people in your area, GMB is critical for local SEO. Google ranks local search results by relevance and location. First, does a business meet the searcher's needs? Second, how close is it? Google might decide that a faraway business that offers exactly the right services is better than a local one that doesn't quite match.
GMB will ensure that your business appears in local searches. It will tell local clients exactly what your practice offers and where to find you.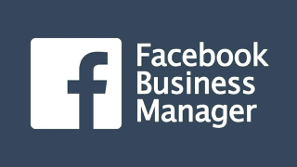 Facebook Business Manager is a free tool for managing your business's Facebook pages from one secure location. Since business's often have multiple Facebook pages and ad accounts with different purposes and focuses, FBM acts as a hub for all your Facebook business management. FBM functions, essentially, as an enhanced version of your business's Facebook ad account.
Alongside Google's listings, your Facebook page is one of the first things clients will find when searching for your business or the services you provide. Hence, it is crucial to maintain your business's Facebook page and keep it up to date. With the coming of Facebook and Instagram Shops, FBM will only become more important for businesses looking to promote themselves online.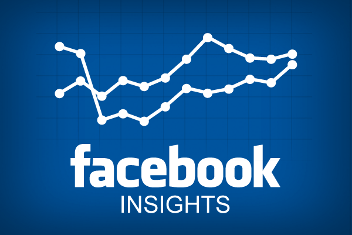 Insights is Facebook's version of Google Analytics. As with Analytics, Insights provides demographic and behavioral data on your visitors. It lets you track user interaction on your Facebook and Instagram business pages: what kinds of users visit, when peak traffic occurs, new "likes", and so on.
Because Insights is built into to the world's largest social network, it gives valuable information on your customer base that Analytics cannot provide. You can search by new likes (or unlikes, if you're so inclined) and see what age range, gender, or part of the country/world you are most popular with. You can track the rate of new likes and know instantly if your page is rising or falling in popularity.
You can also track how new users discover your Facebook page. Did they search for you directly? Did they click through an ad? Insights will tell you exactly who finds your Facebook page and how.

This is LinkedIn's ad management tool that lets you create, monitor, and collect data from your advertisements. You can connect your ad account to your business's LinkedIn page and run sponsored content campaigns, among other services. You can design ad campaigns based on your specific marketing objective. LinkedIn will prompt you to choose between:
Brand awareness
Website visits
Engagement
Video views
Lead generation
Conversions
Job applicants
As LinkedIn is primarily an employment site, LCM is particularly useful for posting recruitment ads and reaching job seekers using targeted advertising.

Mailchimp is the world's most popular service for creating and managing email lists. If your practice has a weekly newsletter or an automated campaign via email, this software will help you quickly and easily design professional-grade email marketing campaigns. You can use Mailchimp's free templates, customize the emails yourself, or save time and let Mailchimp automate the process. More recently, Mailchimp has also been offering customizable landing pages, signup forms, and a broad swath of other online marketing tools.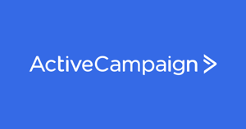 ActiveCampaign is like Mailchimp on steroids. It is an email campaign management service that offers more sophisticated automation tools and greater versatility than Mailchimp ever could. Its full range of features (with their Plus plan) includes, among other things: Lead & Contact Scoring to track user engagement; Automation Split Testing to experiment with different forms of automated campaigns; an Automation Map to see how your automated campaigns connect and overlap.
You can even use Start/Stop Automation to add or remove contacts from other automated campaigns.
Because of its complex functions, ActiveCampaign definitely has a steeper learning curve than Mailchimp. Many small practices will be perfectly fine with Mailchimp's basic functionality and enjoy the variety of creative email design templates it contains. However, if you're looking to take your email campaigns to the next level, ActiveCampaign may be worth a look.

A chatbot is any form of 'conversational AI' designed to make human-computer interaction more intuitive and personal. They rely on machine learning and natural language processing to communicate through speech or text and simulate a human conversation. If you have an iPhone, Siri is a chatbot. Same for Amazon's Alexa.
But chatbots are much more common than you might realize. You know those little windows that pop up on websites with a friendly greeting? Like "how are you doing today?" or "thanks for visiting our page!" or something? That's a chatbot! Practice Tech Solutions even uses one on our own page. It's right down there in the corner, see it?
The most popular service for chatbots is, funnily enough, chatbot.com. They will use their Chat Widget to install the code for a chatbot directly into your website.
Chatbots make a great first contact point for customers. They help customers easily navigate the website and can answer basic questions. Obviously, a real human will be standing by if more assistance is required.
Android/iOS Apps for Medical Practices
There are a number of apps designed specifically for medical professionals.
The Medscape mobile app is a clinical reference app that puts an entire library of medical information into your pocket. It's great for family doctors and other small or local practitioners to quickly pull up information on a patient's symptoms, medications, and so on. It also will provide a tailored newsfeed based on your area of specialty, complete with commentaries from experts in the field. Of all the clinical reference apps out there, Medscape's is among the most popular and user friendly.
PubMed is an app from the National Library of Medicine. While its homepage may look a bit old fashioned, the app is a must have for medical professionals. It provides an encyclopedia of medical knowledge at your fingertips. Notable features include its PICO (Patient, Intervention, Comparison, Outcome) search tool and its Abstracts tool that lets you read excerpts from articles published in 28 different leading medical journals.
Patient Appointment Tools
If you've been running your medical practice for any length of time, you know what a pain it is to schedule and manage your appointment calendar. Well, as the saying goes, there's an app for that. Several, actually.
Acuity Scheduling is highly customizable and also easy to use. You can choose the time interval between appointments, let customers cancel and reschedule by themselves, and even hand out coupons for services via Acuity Scheduling. While it is free for just one user to try out, most businesses will want the $25/month plan with six customizable calendars. For Android, iOS, and web browsers.
Appointlet is probably the best free scheduling app out there. It lets you create a simple yet elegant bookings page that will serve a small medical practice just fine. It also has a number of nice features such as buffer times between meetings and multiple booking pages. Note that the "Appointlet" logo will be stuck on your calendar unless you pay for the full service ($10 per month per person). For web browsers only.
HubSpot offers multiple products and services for social media marketing, managing customer relations, lead generation, analytics, etc. One particularly useful feature is HubSpot Meeting Scheduling. This tool syncs with your Google Calendar or Microsoft Office Calendar and can integrate with HubSpot's free CRM service. (CRM is for customer relationship management—basically your business's contacts list.) HubSpot even automatically creates records every time a new prospect schedules a meeting. For Android, iOS, and web.
While tracking online activity such as clicks or purchases is easy, tracking phone calls from prospective clients is a bit trickier. Luckily, there are several tools at your disposal.
CallRail is a great service for tracking and managing phone leads from both online and offline marketing campaigns. It helps you determine which ad campaigns are best at driving phone conversions. Some of its features include:
Call tracking: measure phone conversions from digital marketing campaigns, based on how many users clicked on the phone number listed in the ad.
Call analytics: track call location, duration, and other key metrics.
Dynamic number insertion: generate a unique number for each visitor to your website. When the customer dials that number, you can match the number to the click data and know what ad they saw.
Call recording: record calls for future reference and analysis.
Keyword spotting: identify keywords in recorded calls for instant analysis of conversations.
Lead scoring: with Callrail's "CallScore", you can score leads based on how ready they are to make a purchase.
If you want to understand exactly which pages and ad campaigns spur people to pick up the phone, CallRail is a great all-purpose tool.
PhoneWagon aims to track phone calls and text messages in the same way that other services track clicks. In fact, it is compatible with Google Analytics and Google Ads, and is the favorite call tracking tool among many major companies. PhoneWagon also includes a dynamic numbers feature for matching callers to ads. In this way, PhoneWagon helps you optimize ad campaigns and see which ones are underperforming.
CallTrackingMetrics can record and transcribe phone calls using voice recognition software. It then sorts calls based on keywords. CallTrackingMetrics includes a neat bonus feature where it modifies the number on your website to match the viewer's area code. Since people are generally more likely to call local numbers, this little trick is a powerful conversion tool.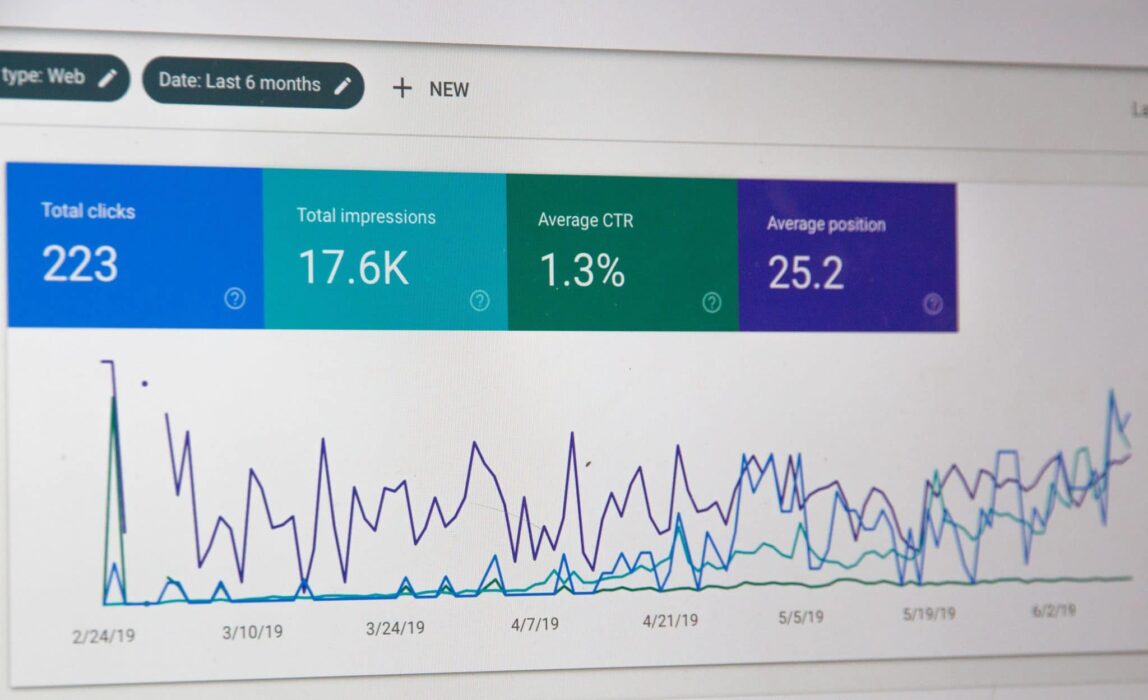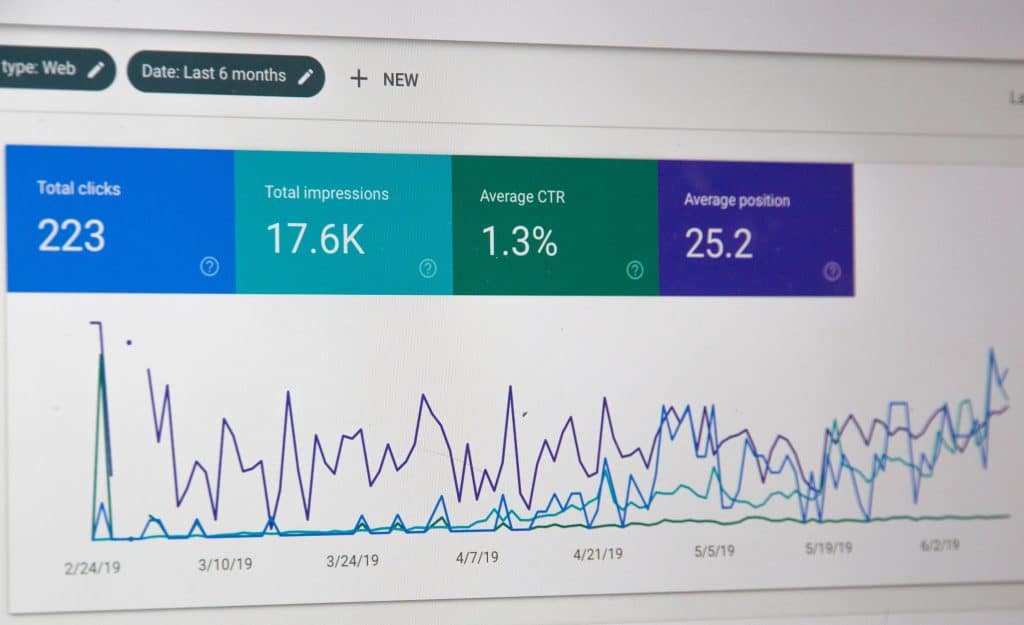 Whew! That was a lot to take in, right?
As you can see, there is a dizzying array of apps for medical practices to consider. While Google Analytics is the best known and arguably the most powerful, all these tools have their place and should be considered when building your website and ad campaigns.
Practice Tech Solutions specializes in helping small medical practices build and monitor their online presence.
Visit our main page, say hi to our chat bot, and check out our range of medical practice marketing services.
These include social media marketing, email marketing,  and analytics and reporting.
Call us at 224-900-1110 or email sales@practicetechsolutions.com anytime. If you think we're tracking all calls and emails received at these addresses, well … I see you've been paying attention. Well done.