10+ Hacks to Take Your Medical Spa SEO to the Next Level
Take Your Medical Spa SEO To The Next Level
Consumers are tightening their belts in the current economic client, and splash cash is getting scarcer. With the competition being already as fierce as is, and with client frugality on the rise, improving your medical spa SEO to move higher toward the top of search results of search engines should become a high priority. 
For those new to the world of digital marketing, let's examine the definition of SEO first before explaining how vital it is to your client acquisition efforts. 
Medical Spa SEO | What is it & Why it's Important?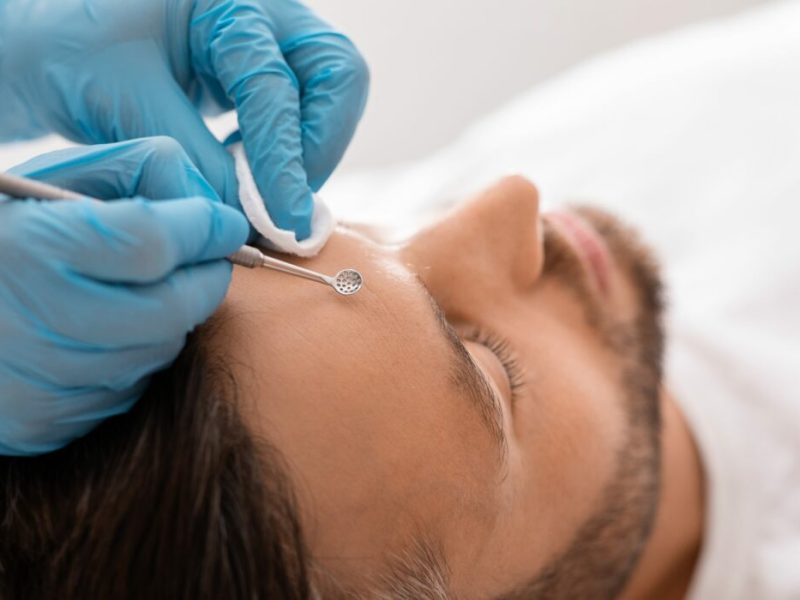 Search Engine Optimization (SEO) is the process used to improve organic web traffic to your business. In short, it entails tools and strategies to improve the ranking of your website so that it can appear higher up on the results pages of search engines. 
Why is Medical Spa SEO important?
According to recent studies, 92% of people do not go to page two of search engine results. Only 6% would go to page two, and only 2% would go past page two. These stats speak for themselves, and it is clear why your medical spa website should appear as high as possible on the search results. 
SEO, especially Medical SEO, is not easy to master. As you can imagine, there is a desperate stampede of companies trying to get higher up the rankings. And because SEO is such a technical and intricate field, juxtaposed with the increased demand for climbing orders, there is an ever-increasing need for SEO experts. 
The basic foundation of SEO is the website itself. Web design plays a significant role in the rankings, and functionality is one of the primary building blocks of this foundation. Should your website's functionality falter, it will be penalized by the search engine algorithms. 
We did an in-depth article about website design for medical spas that are well worth reading. In this article, we discuss, in-depth, how to create an effective website to grow your medical spa, the essential elements of website design,  the costs associated with a good SEO website, and the benefits of getting professionals in to do the job. 
But here, we will continue to focus solely on SEO. 
Medical Spa SEO | Elements of SEO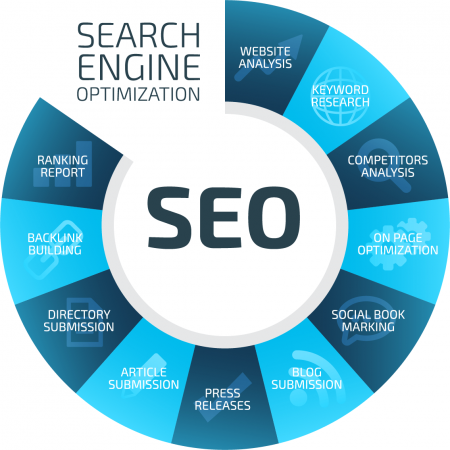 The must-know elements of SEO
There are different elements of SEO to consider. As we mentioned earlier, it is a field that takes years to master and demands continuous learning as the algorithms of search engines change all the time.  
For now, we will focus on the most essential elements of SEO. 
On-page SEO, also known as on-site SEO, refers to optimizing certain elements of a website to improve rankings. It refers to the HTML code of the website as well as the content hosted in it. 
Besides assisting search engines in interpreting page content, on-page SEO helps users get the best value from their search queries. That means that search engines try to deliver the best quality content related to the specific keywords entered by the user.  
HTML stands for Hypertext Markup Language and is the code used for writing websites. Part of the code includes meta tags or meta description tags. The function of meta tags is to give users a general idea of the content of a specific web page and how relative it is to their search.  
These meta tags should be very descriptive, and compelling ad copy will help increase the click-through rate. Although meta tags should be as descriptive as possible, it is best to keep them between 50 to 160 characters long. Also, try to include keyword phrases in your title and description. 
Often, users rely on image search results to take them to the right page. Images help improve your rankings. Upload good quality images but make sure that their file sizes aren't too big as this will influence web page loading speed and affect the functionality and ranking.  
Images also have meta tags, and part of the code includes alt tags. This is a part of the code where a descriptive sentence can be entered to improve searchability and ranking. Keep the alt tags short, to the point, and keyword-rich. 
We spoke about keywords a few times before. In short, keywords are the terms or phrases that people type in search engines. Using the correct keywords is essential to directing the right traffic to your website.  
Keywords tell the search engines what you have on your website, which is then crawled and indexed by the search engines and matched with the search queries. Blogs have become an extremely useful tool for creating keyword-rich content that can be sniffed out by search engine crawlers with ease.  
It is, therefore important that you do the proper keyword research and see that you use them sufficiently. Let's say you offer laser hair removal, for instance, and you want to improve your rankings. Keyword research would reveal that more people type in 'laser hair treatment', or 'removing hair with lasers' instead of 'laser hair removal. You can then include these keywords in your content to improve your rankings.  
Sitemaps are files that contain a list of the pages of your website that you want search engines to know about. Submitting a sitemap to Google (Google Search Console, formerly known as Google Webmaster Tools) helps the bots to index your website more effectively.  
Submitting the sitemap will help Google's crawlers to index your website better, improve crawling speed, and therefore adds to enhancing your ranking.  
We mentioned that image sizes influence the speed of loading a web page, and so do sitemaps. But there are numerous other tricks and tactics to consider in your SEO strategy to improve the speed of your web pages and ultimately improve search results rankings. 
Using compression software to reduce the size of rendered HTML and other code such as CSS and JavaScript can help speed things up. Optimizing server response time, using content distribution networks, leveraging browser caching, etc., are just some of the tools to harness to increase speed. 
After reading the last paragraph, you probably understand better now why we said that SEO is a technical and intricate field. That is why it is wise to consider getting experts on board to really get the best out of your medical spa SEO.  
On-Page & Off-Page elements of Medical SPA SEO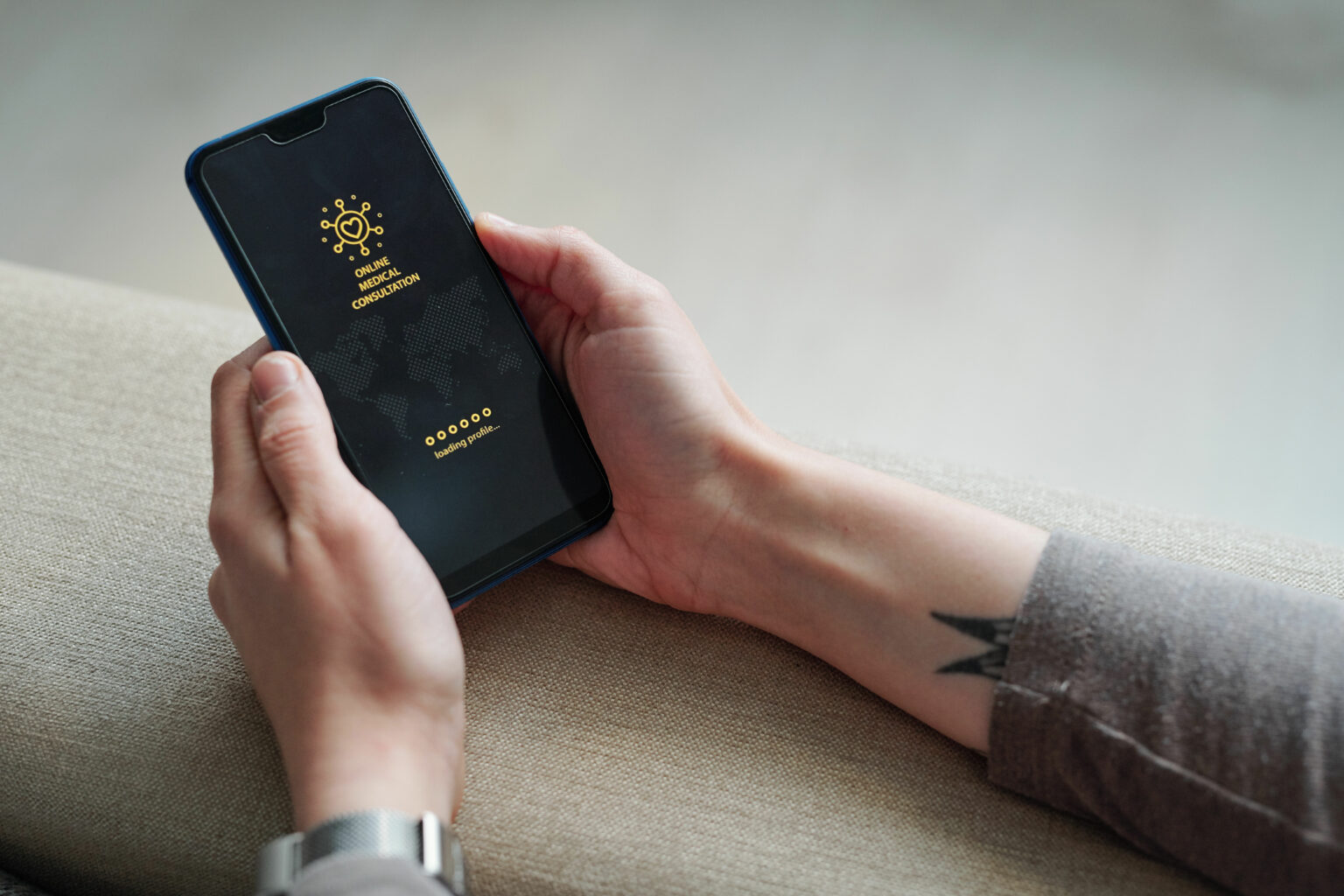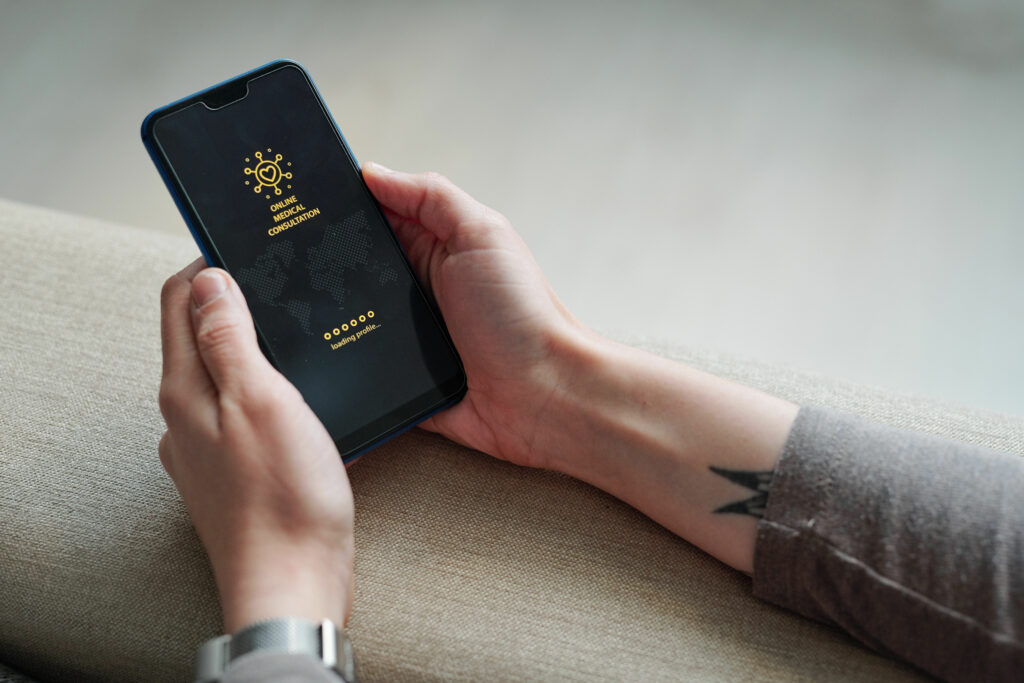 Off-page SEO and Local SEO

 
Off-page SEO, also known as off-site SEO, refers to actions outside of your website that will influence your rankings. It basically refers to fingers and paths pointing back to your website and entails the relevance and credibility of your site and brand.  
You could have a direct influence on these external elements through elements such as your social media platforms or Google My Business, but you could also have no control as other websites could use internal linking to direct traffic to your site without you even being aware. Of course, Google Analytics can tell you about it when it happens and who did it, but more about Google Analytics later.  
Local SEO can help your business grow because you become more visible when users do local searches.  
Google My Business (GMB) is an intuitive tool for managing your online presence and improving medical spa SEO through Google and Google Maps, and best of all, it is free.  
GMB provides an easily accessible window into your medical spa and your services. It gives prospective patients the opportunity to see who you are, where you are, how to contact you, and, more importantly, it helps improve your rankings. 
SEO is improved due to traffic driven to your site and social proof obtained through reviews posted. In short, it helps with the three things Google states high priority in local searches. These are relevance, distance, and prominence.  
Google revealed local SEO ranking factors, and this gives us an indication of where to focus our resources when it comes to improving our local SEO strategy.  
Google gave the factors a score out of ten to highlight their importance. On top of the list, with a score of 7.4, is Google My Business, which we discussed in the previous section. 
Second on the list is Google Reviews, with a score of 6.5. You can improve your ranking by encouraging clients to leave reviews online and replying to reviews. It will not only help improve your SEO but will increase credibility and consumer perception, which could lead to driving more people to your medical spa.  
Third, with a score of 6.4, was proximity to the business. The only thing you can do here to improve is to physically move your business. From a digital perspective, there isn't much you can do. 
Number four on the list is the consistency of citations scoring 5.6 out of 10. You can improve rankings by making sure your medical spa is listed on directories, aggregates, and other platforms, but we will discuss this in more detail in the following section.  
On-page SEO comes in at number six with a score of 5.5 out of 10. For more information on how to improve this factor, please refer to the previous section of this article, where we discussed on-page SEO in detail.  
In the previous section, we mentioned that the consistency of citations scored claimed the fourth spot in SEO ranking factors. Citations are online references to the basic details of your business like name, address, phone number, etc. 
Search engines such as Google scour the net and use your site's mentions as a ranking factor. 
External links to your site and mentions on other sites (citations) of your website build credibility and boost Google's confidence in your website. Google then rewards you by pushing up the search results.  
The simplest way to get this going is by linking your site to external platforms such as Facebook and Instagram.  
If you are going to use external directories to boost your local SEO, make sure you keep it relevant. For instance, if you are a medical spa, don't go and put your business up on a directory meant for lawyers.  
Monitoring and measuring local SEO 
Monitoring and measuring SEO is not worth it if you don't consider your end goals and the return on investment (ROI). If you did do that, then monitoring and measuring local SEO becomes pivotal to strategy adjustments to reach your goals with optimum ROI.  
Engagement metrics refer to how people react when reaching your site. Conversion rates can be applied to anything from email signups to purchases and help determine the ROI of your strategies.  
The Time on Page metric can tell you engaging your content is. Suppose an average of 20 seconds is spent on a blog article of 1000 words. In that case, it probably means people do not find it that interesting. 
Going in-depth on monitoring and measuring SEO requires a full article. For that reason, we won't continue to discuss click-through rates, bounce rates, scroll depths, etc. Still, it is worth mentioning Google Analytics before we continue to the next section.  
Google Analytics is a tool that offers you so much data that it can be overwhelming. To the experts, however, it provides a clear roadmap that indicates all the metrics required to determine the ROI at any point in time. Again, it is well worth your time, effort, and money to get experts to evaluate and help improve your SEO strategy by using Google Analytics. 
Medical SPA SEO hacks | Boost your Medical Spa's online presence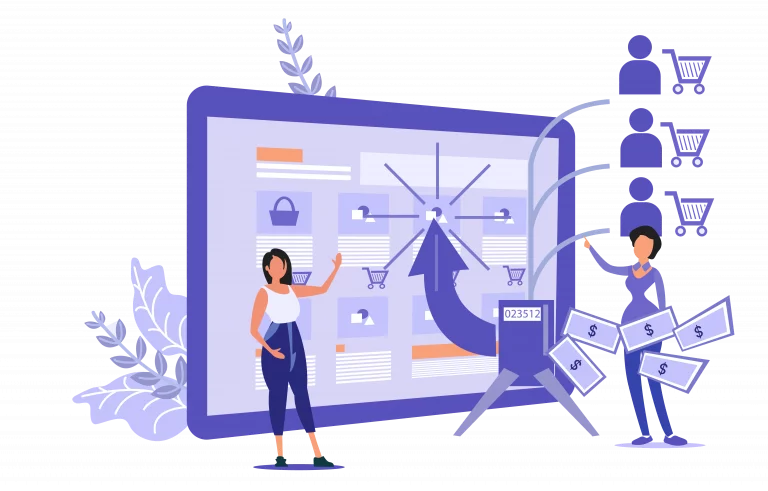 Using pay-per-click (PPC) ads refers to online advertising where you pay every time a user clicks on the ad, and it can bring traffic to your site faster. Not only will it help to get more customers, but it will improve your SEO as well. 
SEO takes time to deliver results, and finding out which keywords used worked best, will take some time to figure out. With PPC ads, you get immediate results. You can use the lessons learned from keywords and adapt your long-term SEO strategy accordingly.  
Blogs and content marketing

 
In a previous section, when we talked about keywords, we mentioned using blogs on your site to enhance SEO. Blogs, also known as content marketing, are not only an excellent tool for your medical spa SEO strategy, but it helps with creating credibility and brand exposure. 
Keep your medical spa website content fresh and relevant by posting information-rich articles that readers could benefit from. Let's say you publish an article on your website called '7 exciting facts about laser hair removal'; if it is keyword rich, it will help boost your SEO. 
In addition to boosting SEO, it will also boost your credibility and increase trust in your brand. If the readers find the article interesting, they might send the link via email to acquaintances or repost it on their social media platforms. This could direct more traffic to your site, along with enhancing trust and also creating brand awareness. 
Social Media Marketing uses the power of social media to your advantage by posting engaging content regularly. By posting videos and photos of your spa and personnel, you create a sense of familiarity and trust in your spa, which warms prospective clients up to the idea of using your service. 
In addition, using social media as a platform to promote your services and informing them of special offers is a great way to get more feet through your door. Also, remember to inform people of new content you posted on your website, such as blogs. It will help direct traffic to your website and improve SEO, as mentioned in the previous section.  
Previously we mentioned the power of citations and also reviews to boost SEO. Asking clients to leave reviews is a tricky task. Constantly reminding them and requesting reviews might agitate them and turn a positive perception into a negative. If you only ask them once, then the odds are very low that they would actually leave a review. 
We suggest rewarding them for posting reviews. A simple strategy could be to reward them with a 10% or 20% discount on their next visit if they post a review. This will empower you not only to gain more valuable reviews but also increase stickiness to your brand, which could boost the number of clients returning to your spa.  
Studies reveal that 88% of people trust online reviews, and these influence their decisions, even after being to referred to by someone they trust. Managing your online reputation is becoming an essential part of medical spa growth strategies.  
In the previous section, we talked about encouraging reviews. Unfortunately, you will not always get positive reviews. That is why you need a contingency plan in place to manage reviews. The first and most important factor to consider is responsiveness. 
Try to respond to both positive and negative comments. Reacting diplomatically to negative comments showcases your desire to satisfy client needs, which will count in your favor of building trust. It also prevents negativity from escalating and lingering online for longer.  
If you continue to encourage reviews, the positive reviews will dilute and push down the negative ones. Alternatively, you can hire a company that specializes in managing your online reputation and also take care of all the intricate technicalities regarding SEO at the same time. 
In the current economic climate, it is imperative to focus on medical spa SEO to get a share from the shrinking pool of clients. There are quick gains and long-term strategies to consider, and the level of expertise needed to master these strategies differ. 
On-page SEO refers to strategies that are well within your reach. These include optimizing the elements on your own website that will make it easier for search engines to find, index, and rank your site. 
Off-page SEO refers to external platforms referring back to your website. It helps direct more traffic to your website and improve SEO. Although it is not always within your control, you do have the power to influence. 
Using PPC ads, social media marketing, content marketing, and managing reviews can help improve SEO, boost brand awareness and generate more interest in your services. 
The importance of medical spa SEO cannot be stressed more. But as you may have come to realize, there is much to learn to get the best results out of your SEO strategy. That is why many companies delegate this critical task to experts in the field of SEO.  
Practice Tech Solutions are entirely committed to providing end-to-end digital solutions for small to medium medical practices, including medical spas. We offer help from website design to reputation management.  
Whether it is on-page or off-page SEO, boosting local SEO, or just monitoring and reporting on your current progress, we offer the full spectrum of services to help your medical spa retain and grow its client base. 
Please complete the box below for a free no-obligation consultation and free SEO health check on your website. Contact Us Here!