Is your practice ready for Telehealth services?
With the recent outbreak of covid-19 and social distancing, it might be hard for patients to keep appointments or even make new ones if leaving their home isn't an option. Covid -19 has affected the entire world and many businesses. Telehealth billing can be the silver lining for healthcare providers and for keeping your private practices thriving during this time. Navigating your way through video health chats might seem tricky at first, especially knowing how to accurately bill, staying HIPAA compliant and, getting reimbursed for those online appointments. First, we will start with the basics of setting up for Telehealth services and being transparent with patients on how the online visits might work. 
When planning with your clients:
Assess access – Do they have what is needed to conduct a session (headphones, phone, laptop or tablet)
Assess availability – What works for them to continue and what works for you
Strategize – you both may have children at home. How can you navigate this with the clients? Is it a session after the kids go to bed? Is it a text-based therapy? Is it giving the kids an iPad and having the meeting via phone or video?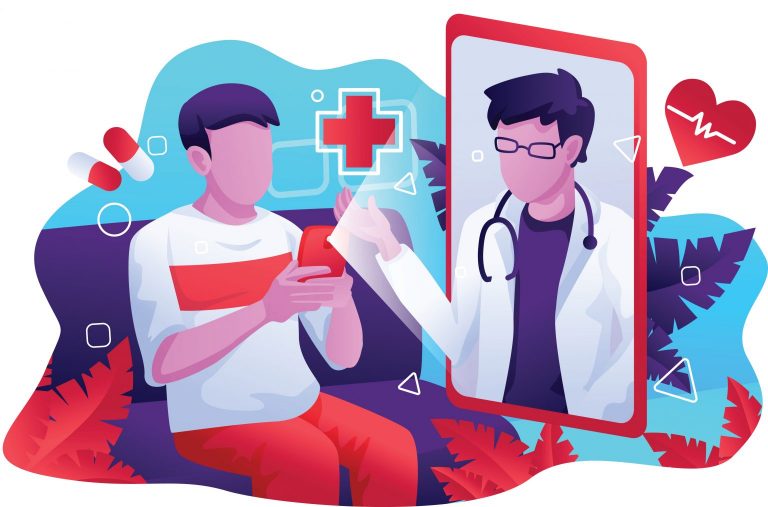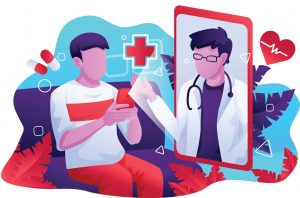 Avoid cancellations, give the care your patients need. Tele visits or virtual visits are an option
Recently, HHS just announced that all insurers are expanding telehealth benefits and billing options.
Medicare was the first to respond to this crisis as they have not only expanded the visit types but also given a HIPAA waiver for the use of technology for e visits or virtual visits. Medicare wants to make sure ALL patients are getting the care they need without risking the chance to go out, and during this vulnerable time for infection.
Most commercial insurances have just given relief to patients who are diagnosed with Covid 19. Such patients will not be charged copay or coins or deductible for the treatment. They are allowing tele visits, but they are not as clear in what all appointments will be covered. Practices also need to understand that patients might not have benefits for Telehealthcare under their plan. Before billing any teleservices, make sure you confirm the benefits of the patient
Is your practice ready for Telehealth services?
Getting Reimbursed for Telehealthcare with commercial insurance
Telehealthcare can vary depending on your state, practice, and the third-party payer. The type of telemedicine solution you're using will affect how you will bill and how you get reimbursed. First, you will need to define your case. There are different ways in which medical professionals will be using telemedicine. You will need to explain how you will be communicating with patients as well as reasons.
"The HHS Office for civil rights OCR announced March 17th, 2020 that it is waiving potential HIPAA penalties for good faith use of telehealth during the nationwide public health emergency due to Covid 19." – HHS.gov
President Trump Expands Telehealth Benefits for Medicare Beneficiaries During
"The Trump Administration is taking swift and bold action to give patients greater access to care through telehealth during the COVID-19 outbreak," said Administrator Seema Verma. "These changes allow seniors to communicate with their doctors without having to travel to a healthcare facility so that they can limit the risk of exposure and the spread of this virus. Clinicians on the frontlines will now have greater flexibility to treat our beneficiaries safely."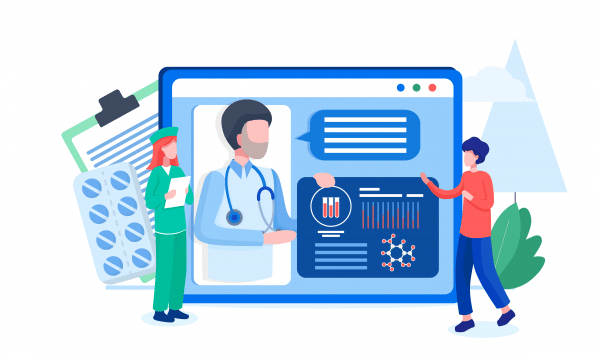 Patients who have Medicare
A variety of healthcare providers, such as nurses, practitioners, clinical psychologists, and certified professional social workers, would be able to deliver Telehealth to Medicare recipients. Beneficiaries would be able to access telehealth services from every health care center, including the medical office, hospital, nursing home, or rural health clinic, as well as from their homes.
Through Telehealth, Medicare patients will be able to access numerous services, including specific office appointments, mental health therapy, and preventive wellbeing tests. It will help ensure that recipients of Medicare, who are at higher risk for COVID-19, will visit from home with their doctor without having to go to a doctor's office or hospital, which puts themselves or others in danger. The move expands the versatility of Telehealth without regard to the recipient's condition, and, at this crucial stage, it is necessary to ensure that recipients follow recommendations from the CDC, including the practice of social distancing to minimize the risk of COVID-19 transmission. This change will help prevent vulnerable beneficiaries from unnecessarily entering a healthcare facility when their needs can be met remotely. 
Is your practice ready for Telehealth services?
Patients who have Medicaid
Navigating your way through Medicaid might be a little trickier. With the constantly shifting state telemedicine policy landscape, you'll need to do a little research to figure out how Medicaid reimbursement will work for your practice: 
• Lookup the Medicaid telemedicine reimbursement in your state
• The National Telehealth Policy Resource Center has an
interactive map of telehealth policy, state-by-state.
• Visit your state Medicaid agency website.
• Information from the American Telemedicine Association.
If your practice is not ready for Telehealth services or just need help with technical issues or navigating billing, give us a call at 224-900-1110 or send an email. We are here to help you navigate your practice during this time.