Digital Marketing for Dentist – Complete SEO Strategy with Case Study!
Healthcare marketing services provider
Fowler Dental approached us to create and run an SEO strategy to help them improve their search engine rankings and grow their patient count. Their target market was Mississauga, ON and the surrounding areas, and patients of all age groups. We built their website from the ground up, optimizing for search engines covering all areas including page layout and format, keyword research, relevant content creation, planned site structure, planned navigation and UX, and optimizing title tags and meta description. This laid SEO-friendly groundwork and boosted our further SEO efforts. Further, the use of the pillar page approach was an important step in improving Fowler Dental's website visibility. We helped their targeted keyword rank in the top 4 search results, grew their organic traffic, and gave a big boost to their CTR.
We began by applying our creative content ideation process. This helped us identify the keywords that drive targeted traffic in their niche and location. These were keywords that Fowler Dental wasn't already using but were being capitalized by their competitors. We developed an SEO content strategy around them.
Those were highly competitive keywords and we had to set traction. So we supplemented all the content efforts with a high-authority and relevant backlinks strategy.
The Results - Digital Marketing for Dentists
The results are more than clear for Fowler Dental to experience and see:
Growth in Organic Traffic
Our SEO efforts helped Fowler Dental experience a 106% growth in organic traffic in the last 6 months.

'Emergency dentist' is the primary targeted keyword for the dental practice. When we started work on this project, it was not even in the top 100 rankings. Currently, it ranks in the top 4 search results. 
Meta Tag Updates Boosted Search Rankings
Fowler Dental already had a website in place. We had to make many changes to help them rank higher and to improve the user experience. The Meta tag was optimized and this contributed to the increase in the website's search rankings.
Improved Rankings with a Pillar Page
The pillar page approach focuses on creating pages that cover all aspects of the topic that we want to rank for. Cluster content is then developed to bring depth to the content. The approach creates individual pillar pages that answer questions related to a specific topic, yet leaving room for more detail in relevant cluster content. We developed pillar pages and used LSI keywords to optimize them. We improved the content quality and used interlinking strategies. All this further contributed to the improvement in rankings.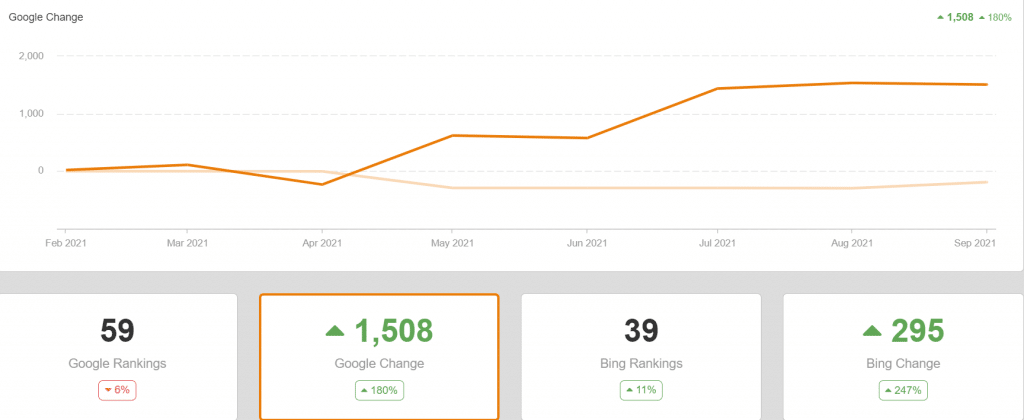 Blogging to Boost Keyword & Traffic
We further built a blog around the pillar page to give a boost to the targeted keywords and the traffic to Fowler Dental's website.
Their website experienced significant improvement in CTR when the website and content were optimized.
We take pride in the great results that our clients are able to achieve through our creative efforts. Clear communication and an honest assessment of existing organic reach lay the foundation of high-quality action in SEO. It makes us feel special in seeing Fowler Dental rank so well and experience such as a boost in their traffic within just 6 months of starting their SEO campaign.