Online Medical Marketing (PPC): 10 Incredible Statistics
PPC Advertising for Medical Practices
Online Medical Marketing or PPC ads are a proven strategy that produces fairly predictable results when applied correctly. In this article we'll go over the basics of PPC ads, look at several striking statistics on online advertising, and discuss which online avenues are best for getting your name out there and drawing in new patients.
PPC (pay-per-click) ads are among the most popular forms of digital advertising. Whereas some advertising services charge by reach (how many individual users see your ad) or impressions (how many times your ad appears in someone's feed), PPC ad services charge only if a user actually clicks on your ad.
In other words, with PPC ads you pay for an action—a click—rather than a non-action—a view.
With so much internet traffic moving to social media sites like Facebook, Instagram, and LinkedIn, PPC ads are an essential tool for getting your practice's name out there.
Digital Marketing Advertising Today
Did you know that about 90% of all healthcare searches are now done online?
Yes, nearly all major hospitals as well as small private practices now get a substantial chunk of their patient traffic from online ads. In part because healthcare professions impose restrictions on how providers can advertise their services, PPC ads have become the key tool for practices looking to draw in potential new clients.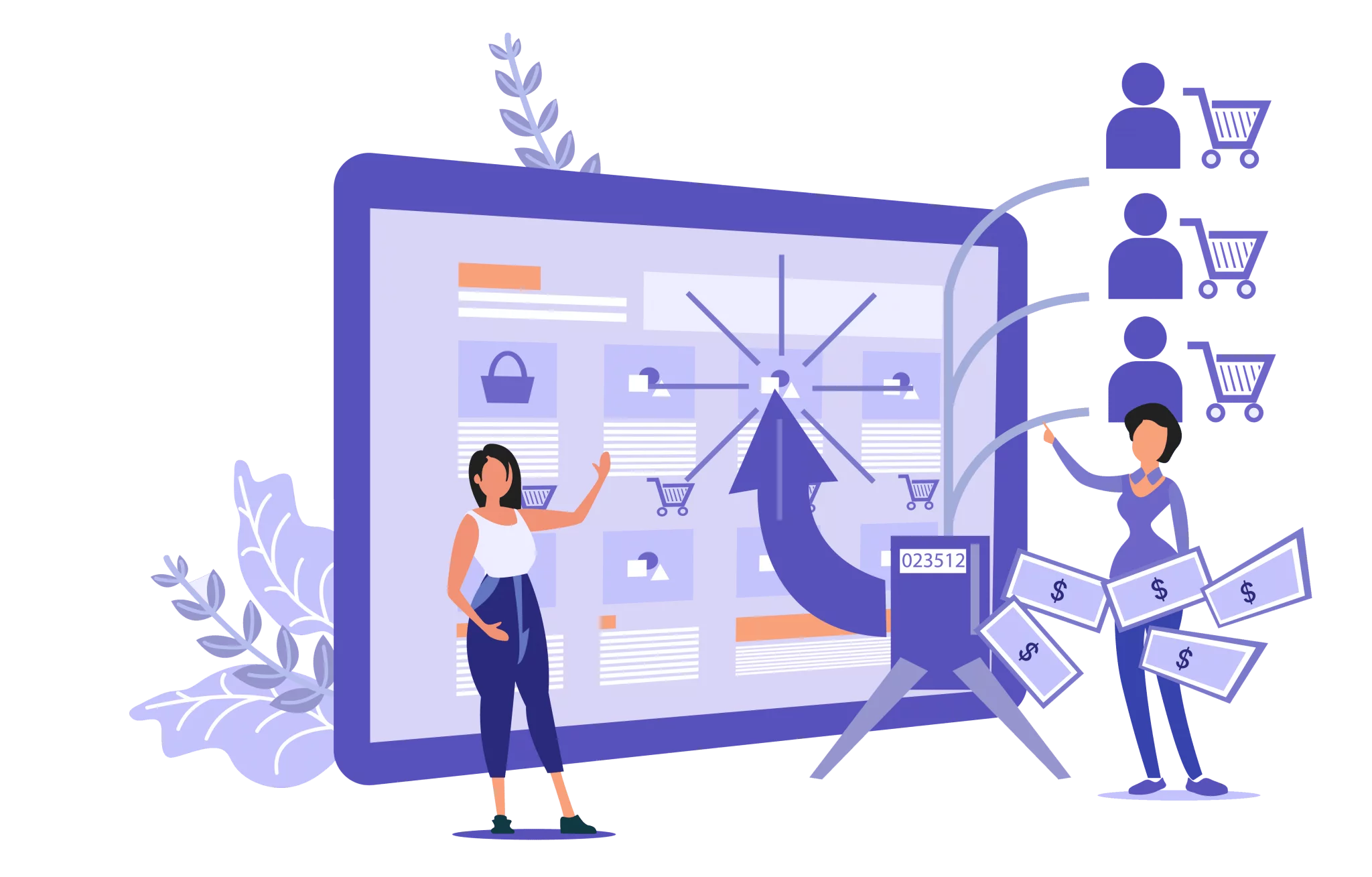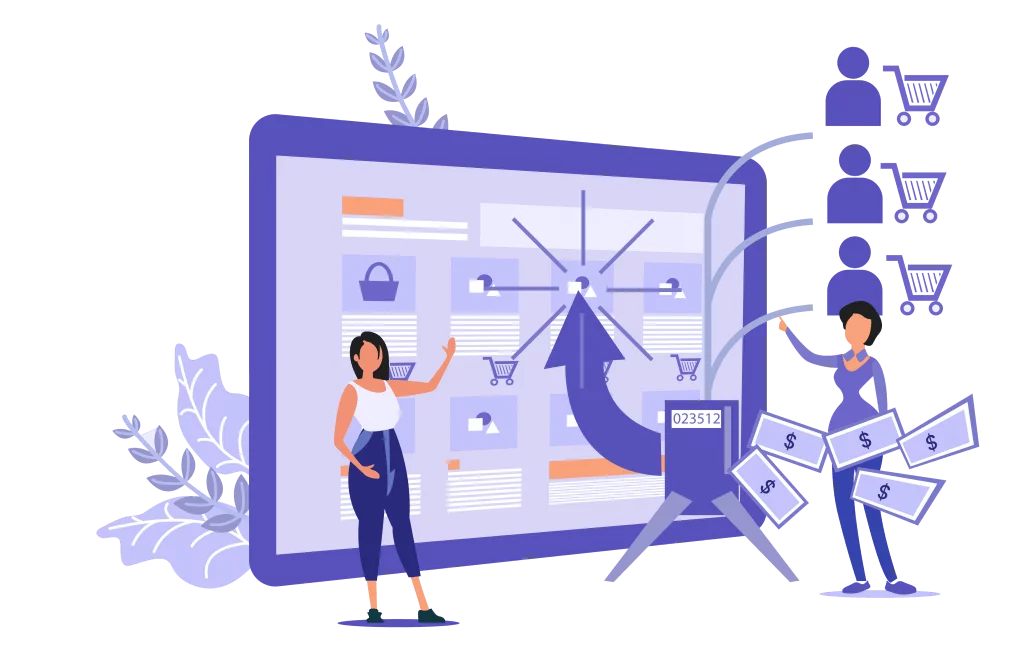 Benefits of Online Medical Marketing (PPC)
Here are just a few benefits PPC ads offer the average small- or medium-sized medical practice:
No minimum fees! With PPC ad services, you can spend as much or as little as you want. Even better, the price of a healthcare-associated keyword tends to be on the low end, usually around $2 or $3 a click.
Free publicity! The cool thing about PPC ads is that, while you pay for clicks, your ad's appearances in search results or in social media feeds is totally free. Somewhere around 50 or 100 people searching for your designated keywords on Google or LinkedIn will see your ad and learn about your practice at no cost to you.
Cost-effective marketing! Unlike old-school analog marketing tools like newspapers or television ads, PPC advertising involves very little spillage. "Spillage" refers, basically, to wasted advertising. No matter how carefully you select the TV program and time slot for your ad, for example, some viewers will not fall within your target market and will have no interest in your business or product. But PPC ads are targeted to people who search for the keywords you select. This ensures that everyone who sees your ad is at least somewhat interested in your services.
What's So Great About PPC Advertising?
The Digital Advertising Explosion
Every day more people are finding the goods and services they need online. So, without further ado, here are our 10 favorite statistics on the modern-day explosion of online medical marketing:
Google handles over 75,000 searches per second.
People are 4 times likelier to click PPC ads on Google than on any competing search engines.
Google's search volume grows by 10%–15% per year.
Local searches account for 46% of all searches on Google.
About 70% of PPC ad clicks on Google are on mobile devices.
Half of Google search queries are at least 4 words long.
Internet users in the 18–44 age group are the most likely to use Google to search the web.
Users between 45–64 are more likely to prefer Bing, while Yahoo is popular among those 65 and older.
79% of Americans have at least one social media account.
74% of Facebook users and 61% of Instagram users visit the site at least once a day.
For even more head-spinning facts and figures, check out this page.
With the COVID-19 outbreak showing little sign of slowing down, many people have increased their online activity even more. (Hint: "COVID-19" or "coronavirus" are great keywords to consider when shopping for PPC ads.)
During the quarantine, more and more people are turning to social media to keep in touch with friends and family. For medical practices looking to expand their patient pool, this presents a rare and valuable opportunity for PPC advertising.
COVID-19: An Opportunity for Telehealth PPC Advertising
Beginning on March 15th, 2020, Google queries for topics related to telehealth multiplied tenfold. As the novel coronavirus descended upon the United States, people were suddenly and frantically searching for ways to speak to healthcare providers and receive health services at a safe social distance.
We expect searches for telehealth to continue to rise in the coming months and years. Even after the pandemic subsides, people will come to appreciate the convenience and ease of access telehealth services provide. If you own a healthcare practice and are planning your online maedical marketing or PPC ad strategy, do not ignore this trend.
Google Ads Management and Other PPC Management Services: A Comparison
Here are some of the essential services to help you to craft your own PPC advertising strategy. If you're not familiar, search ads are the ads that appear when someone specifically searches for a keyword. In Google, they'll often appear in a designated ad section on the SERP.
Display ads, on the other hand, appear on all kinds of pages a user might visit. While display ads are chosen based on a user's prior search queries and websites visited, they are not placed directly on a SERP in the way that search ads are.
Because they are much more broadly targeted, display ads have lower costs per click but also lower conversion rates than search ads.
All of these figures pertain to PPC ad campaigns based on healthcare-related keywords. For other keyword the CPC may vary considerably.
| | |
| --- | --- |
| Google Search Ads | As mentioned, you have a great deal of flexibility with Google ads. The average click on a Google ad costs between $2 and $3. The average CTR is 3.79%. The average CVR is around 4.24%. All this amounts to an average CPA of $95.92. |
| Google Display Ads | Average CPC is $0.63 for a display network. Average CTR is 0.51%, and the average conversion rate is 0.80%. The average Cost per Action (CPA) is $99.05. |
| Facebook Ads | Average CPC is $0.27. The average cost per thousand impressions (CPM) is $7.19. Average CVR is 1.85%. Facebook is a great way to snag leads at the very top of the sales funnel (people who are interested but may not be looking for an immediate purchase). |
| Instagram Ads | Figures on Instagram PPC ads are a bit scarcer. What we can say is that their average CPC is anywhere between $0.50 and $1.00, while the average CVR comes in at 1.08%. |
| LinkedIn Ads | Average CPC on LinkedIn is $5.26, which is definitely on the high end of the spectrum. For sponsored InMail campaigns, the average cost is $0.80 per send. The average cost per thousand impressions (CPM) is $6.59. |
CPC: cost per click.
CTR: click-through rate, or how many people who saw your ad actually clicked on it.
CVR: conversion rate, which measures how many of those who clicked ultimately purchased a product or service.
CPA: cost per action, or the average cost of acquiring a single new customer.
Conclusion: PPC Ads Can Work For You
Healthcare organizations should incorporate PPC advertising as an essential tool for acquiring new patients. To learn more about the ROI medical practices can expect from PPC ads, check out this case study on Facebook advertising for medical practices, conducted by Practice Tech Solutions.
If you'd like to learn more about our PPC services, check out our services page.
Get Guaranteed Results in weeks, not months!
$150 Credit for new Google Ads customers!
We have produced real results for medical practices. Ask us for a free proposal.