The Ultimate Mental Health Website Design Challenge
What's the best mental health website design you can imagine? If you're a therapist, psychiatrist, or other mental health specialist looking to build a website, and you had unlimited resources at your disposal, what would your 'dream site' look like?
Well, don't fret, because we've imagined the ultimate mental health website design and want to share what it looks like with you.
Design and Brand Identity
Establishing your brand identity is the crucial first step of website design. Hire a team do creative thinking and brainstorm fresh ideas for your brand.
Brand identity is cemented by creating a mission statement, values, brand promise, your USP, and a tagline. Make sure to have clear differentiators to stand out from the competition. Finally, craft a logo to be the bedrock of your brand identity.
Our ultimate website has various moving parts—all data-based, carefully researched, and professionally executed. Our aim was to craft an all-encompassing user experience that fuses form and function.
With the rise of teletherapy, effective mental health website design is more important than ever. After all, your competition is no longer just the clinic down the street. You're up against regional—sometimes even national—competition. The days of a boring website with a single picture and contact info are long gone.
Ultimate Mental Health Website Design
Design is, at the end of the day, the ability to communicate information in a visual manner. It requires creative thinking and an innovative mindset. This guide will show you how to do that.
Today we'll discuss some basics of graphic design and SEO-optimized content that will provide a great user experience for your clients. When done right, your mental health website pages will convert page traffic into permanent members of your community.
Then we'll check out some flashier features and whiz-bang effects to add a bit of pizzazz to your site. These include comprehensive digital patient experience, robust telehealth services, therapeutic activities, and an integrated chatbot.
If all this sparks your interest, check out our complete medical website design services.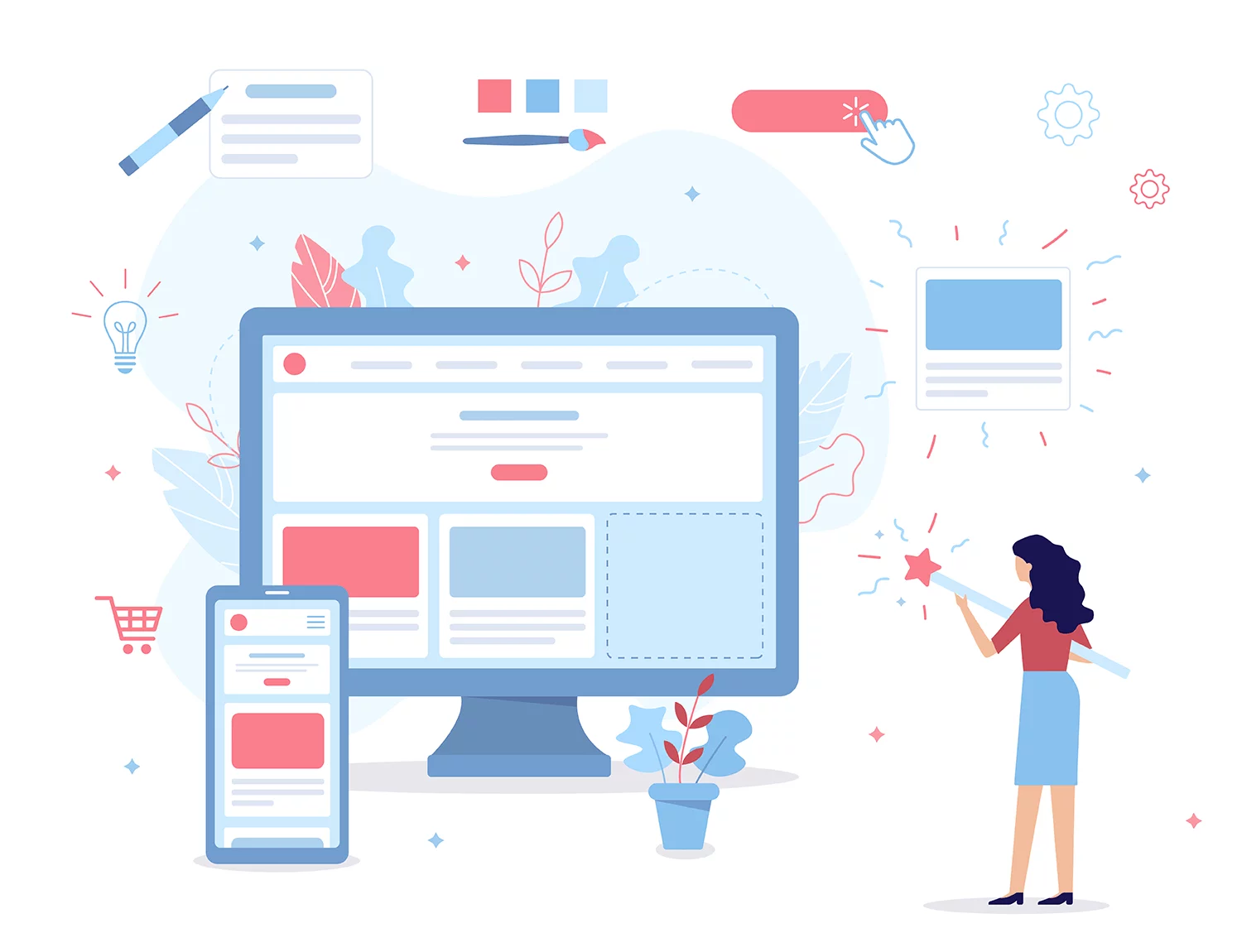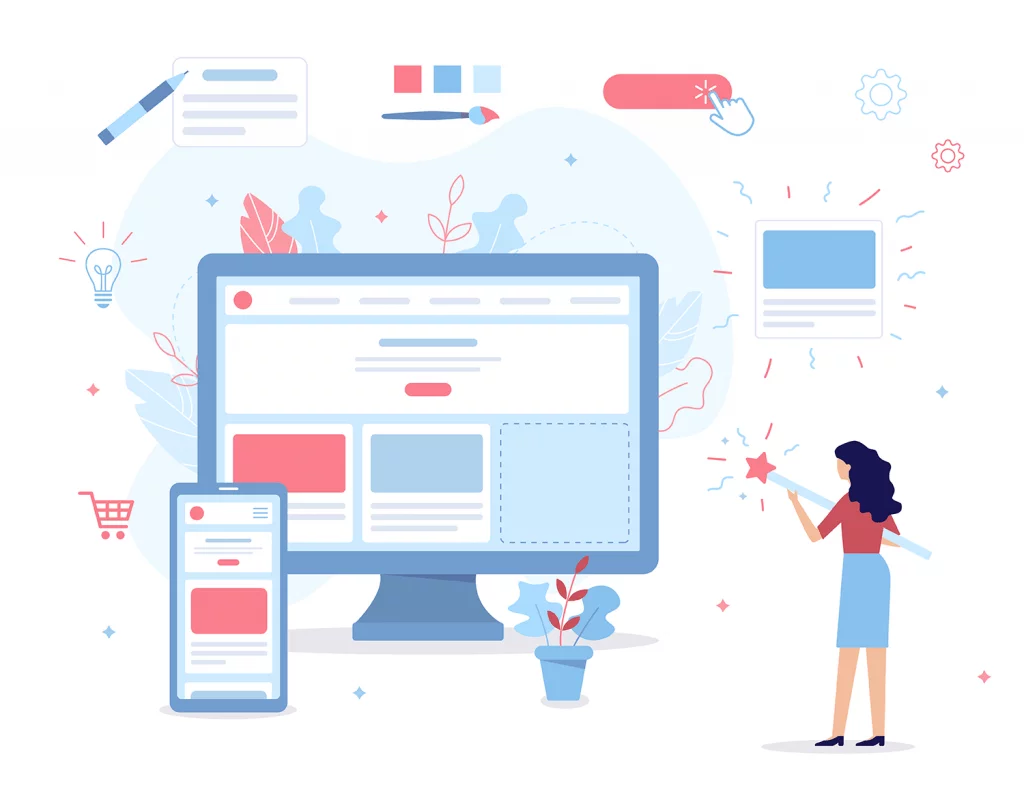 While any "ultimate" design is subjective, there are several generally-agreed-upon guidelines for crafting an effective medical practice website.
Focus above all on clear messaging and providing a great user experience.
For one, avoid radial innovations. Placing your menu smack in the middle of your homepage is counterintuitive and will obscure the rest of your website's visual content.
Have a unified design theme. Use matching colors and fonts. Include easily readable banners and CTAs. Google Fonts is a great resource to consider. Also check out this resource for matching colors.
Custom infographics are a great way to articulate your brand and your work. In fact, we include a library of infographics on our website.
Apart from conveying lots of complex information in an intuited and visual form, infographics also boost your SEO.
Imagine a world in which everyone instantly finds the medical care they need. With fully SEO-optimized service pages on your website, you can help make that dream a reality.
You could have separate pages on anxiety, depression, ADHD, bipolar disorder, and so on. Each page is subdivided by age range: children, adolescents, or adults.
Anyone seeking help, even if they have no idea how to describe the pain they're experiencing, will find the right page on your site after just a few Google searches.
That's the power of SEO site structure. You can display your services and differentiators to show prospective clients that you're the best fit for them.
3. Mobile Responsive Design
About half of all web traffic occurs on mobile devices. Knowing this, how will you optimize your ultimate mental health website design for desktop and mobile experience?
On a desktop, your site will be rendered in all its glory. Visitors might see a grid of mental health conditions and services you offer. Check out this page, for example.
On a smartphone, that grid will transform into a column list with a bite-sized description and photo for each.
As you can see, good mobile responsive design is an essential component to effective messaging.
Your dream mental health website will be like the Mirror of Erised from Harry Potter. It'll show visitors exactly what they want most at that moment.
4. Digital Patient Experience
Picture your mental health clinic. Got it? Okay, how much paper do you see? If you answered "none", you're on the right track.
Your dream website will feature a comprehensive and HIPAA-compliant digital patient experience. This means digital forms, SMS appointment reminders, benefit verifications emailed to patients, and e-statements that can be paid with 2 or 3 clicks.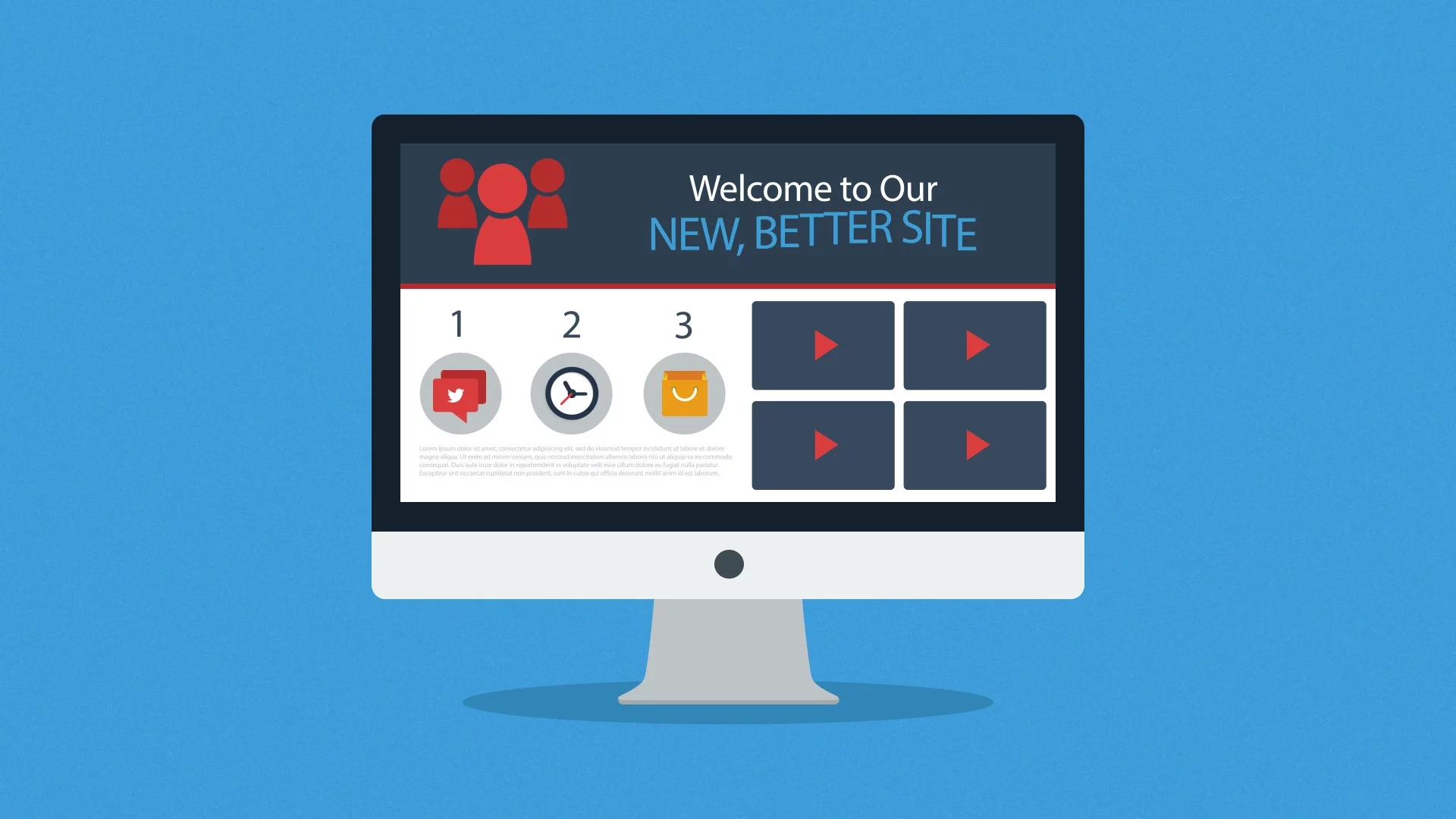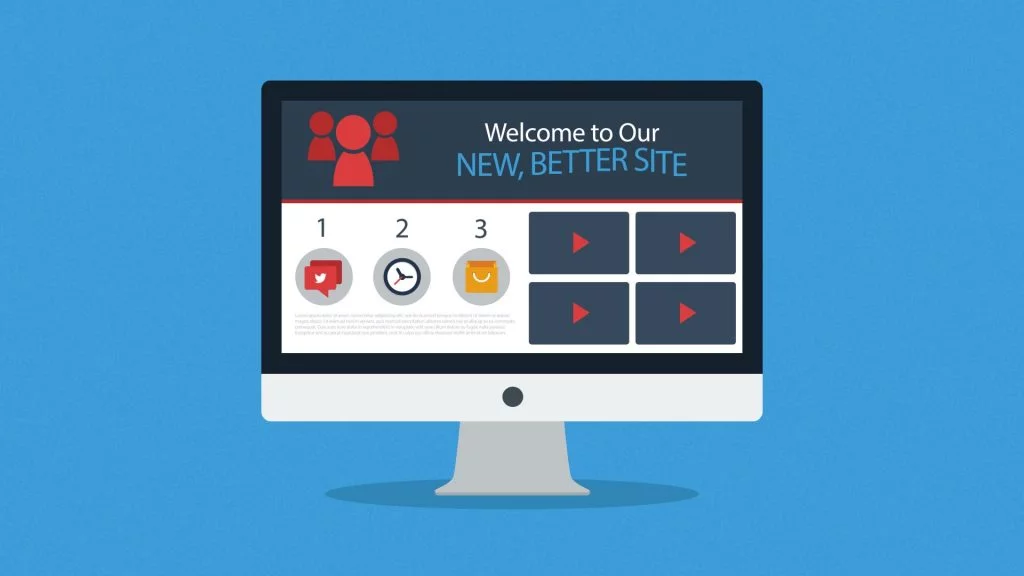 5. Full-Service Telehealth Portal
Today telehealth is more important than ever. Imagine a full-service teletherapy portal complete with a virtual waiting room, virtual check-in counter, and virtual outdated magazines.
You can have different virtual waiting rooms for multiple providers. Each can be seamlessly integrated with their digital calendars. Your waiting room includes therapy games, videos, reading material, and other things to help patients pass the time productively.
In other words, your virtual waiting room is much more than a place to wait. It will allow you to message clients in new ways while streamlining the appointment scheduling process.
Of course, teletherapy can never replace the intimacy and personalized dynamics of an in-person appointment with a mental health specialist. But with the latest telehealth technology, you can replicate the patient experience to a tee.
In short, your ultimate mental health website design will provide vital care to patients from the comfort and safety of their own homes.
Depending on your specialty, you can add products to sell. Therapists and other mental health professionals often sell products like books, games, etc.
Dropshipping is a common retail method to consider for your online store. Instead of keeping an inventory of products in stock at all times, you purchase items from a third-party seller and have them shipped directly to customers whenever they place an order.
With the dropshipping model, you can set up a robust eCommerce store at a substantially reduced cost. On the other hand, there are plenty of companies that have created stores for niche products by stocking themselves. Choose the eCommerce model that works for you.
For inspiration, have a look at this store for children's therapy and this one for occupational physical therapy.
Beyond your store, there are plenty of opportunities for interactivity on your website. This include a digital sleep diary, stress-reducing activities and videos, worksheets, interactive "emotion cards", etc. Check out Therapist Aid for more examples.
This kind of interactive hub, as we call it, is an excellent way to grab visitors' attention and convince them to explore your services further. It will provide further means to communicate your services in a visual manner.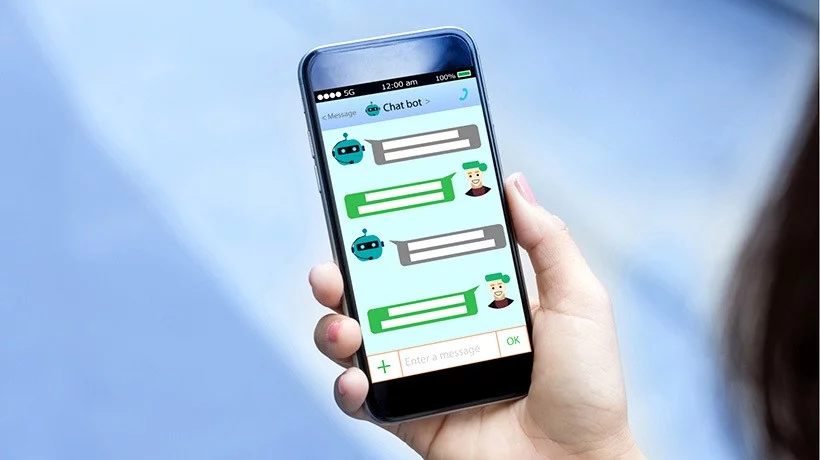 Artificial intelligence or AI has been steadily improving for decades. AI has been around since the 1980s, when automated systems were developed for catching credit card fraud, checking circuit boards, and other basic tasks.
The big innovation of recent years is AI that can convincingly mimic real human behavior. This is done through machine learning, or the ability of a computer to automatically improve itself based on its own experiences with no human programmer required.
And that brings us to chatbots.
How would you like to have a little virtual greeter on your website to welcome visitors and answer any basic questions they might have?
That's the magic of a chatbot. Chatbots can be installed on your website and, through machine learning processes, accrue information about your practice. Before long, they'll learn to answer questions about your practice and services with startling accuracy.
A chatbot provides many of the same services as a 24/7 customer service representative at a fraction of the price.
Now that you've got some ideas on your dream mental health website, it's time to get to work! Crafting the ultimate mental health website design for your practice requires creativity, innovation, and thinking outside the box.
If you're looking for assistance, Practice Tech Solutions offers a full range of medical website design and medical content writing services. We'll help you establish a clear direction and effective brand identity and goals for your website. We'll craft a website aesthetic that conveys your message in the most effective way.
If you're looking for more inspiration, see this list of excellent mental health website designs. You can also check out this article on how to design your website for great UX.