Reputation Management for Plastic Surgeon
The essential guide to Reputation Management for Plastic Surgeons for long-term patient growth
Reputation management for plastic surgeons is becoming a hot topic as consumer, and patient behavior continue to change. These changes are spurred on by certain factors we will address later in this article. 
During these changing times, it is essential that plastic surgery practices adapt too. You need to consider both proactive and reactive strategies to manage your online reputation in order to remain ahead of the competition.
What is Plastic Surgery Reputation Management, and why does it matter?
Online reputation management involves the monitoring and management of the online narrative of a practice. This entails monitoring, reputation protection, crisis management, and reputation recovery.  
So, in short, cosmetic surgeon reputation management refers to influencing the information available online to create a positive perception about your practice. Please note that we are referring to ethical methods, not manipulation through dubious means.  
During your career, you have probably noticed the increase of Dr. Googles over the last decade. That's right, Google knows best, and your patients are now prepacked with diagnosis and prognosis before you even get the opportunity to look at them. 
In the same way, patients have come to rely more on the information available online about medical providers than they do on word of mouth or referrals. Studies reveal that patients research the medical providers even after being referred by a physician, and very often, they choose another provider, depending on what information they discover online. 
When prospective patients stumble upon negative reviews, whether through social media or a review site, they immediately start having doubts and consider alternatives. But it is not only about bad reviews and how people react to them. 
Where you pop up on search results also dramatically impacts your exposure and potential growth. A recent study revealed that 98% of respondents do not browse past the first page of search engine results. Reputation management influences your search engine rankings, which brings us to our next section.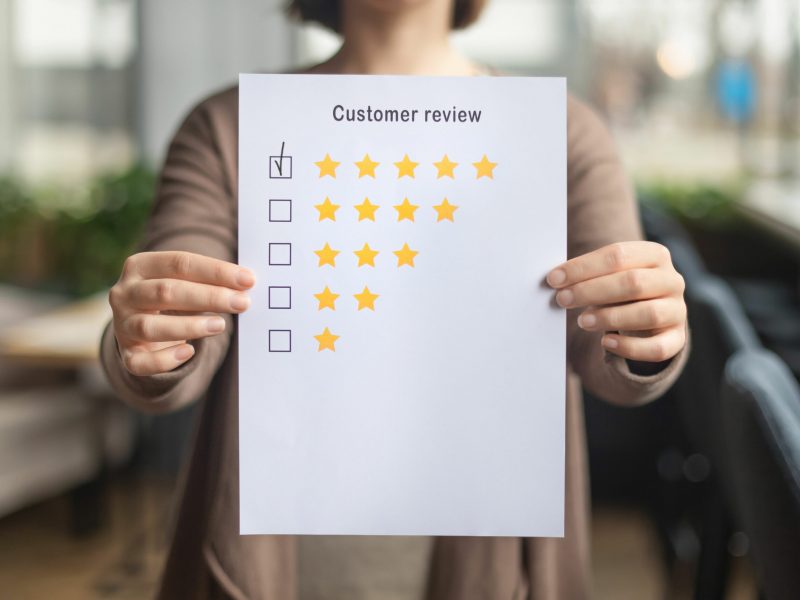 The Importance of Plastic Surgery Reputation Management
This section will explore the benefits of managing your online reputation. 
Search engine algorithms are complicated beasts, and they change all the time. There are tons of factors that influence the ranking potential of a business website. One of which is the digital reputation of the company or practice.  
The algorithms look for demand patterns. Suppose your practice has a growing number of satisfied patients leaving positive reviews.In that case, it will help elevate your brand, which means that more people will be researching your brand, which is detected by the algorithms and then boost your rankings. The higher you appear on search results, the more people will explore what you offer, which indicates demand, so the positive loop continues. 
Build credibility- Increase trust 

 
We already mentioned how more and more people are trusting online ratings and reviews more than word-of-mouth advice or referrals. Studies reveal that 88% of people trust online reviews and the percentage of people changing their minds after viewing online reviews is also on the increase. 
The online ratings and reviews therefore create trust in prospective patients, which will nudge them toward taking the next step and inquiring more about the services you offer. Now, you have what is referred to in the industry as a hot lead. Hot leads are easier to convert into paying patients if you have the right strategies in place to guide them further that is. 
It is evident that the more leads you can convert into paying customers, the more your revenue will grow. But this also could be another positive loop if managed correctly. 
It is essential to continue building on this momentum of creating trust, and an excellent way to do so is to encourage former patients to post reviews online, highlighting their positive experiences. This will attract other prospective patients, which in turn will generate more leads. So, the positive trust-building and revenue-boosting loop continue.  
Improving patient experience

 
Plastic surgeon reputation management allows you to get your ear to the ground and discover what your prospective patients demand. By managing your online presence and listening to what the public is saying about your service, you get the opportunity to adjust to service to improve future feedback. 
By monitoring trends and adjusting your strategies to incorporate these trends, you would be able to provide services that meet the demands of prospective clients, which could lead to getting more feet through your door yet again.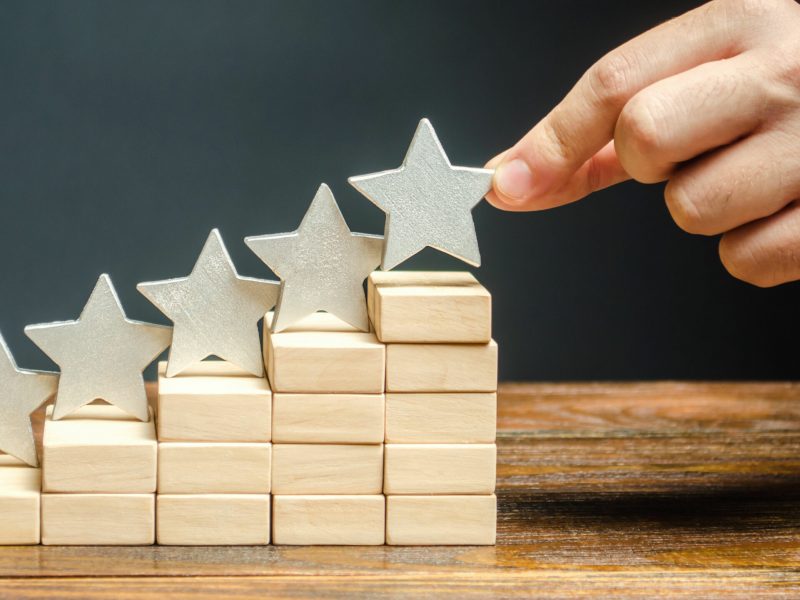 Key steps to improve the reputation of your Plastic Surgery Clinic
You already know that your expertise in the field and the excellent results you produce are key to improving your reputation. It is the role of effective communication that is sometimes left behind, and that plays a vital role in the overall client experience. 
Reciprocity comes into play here. The more value you add in addition to your medical service, the less likely the patient will post negative comments and the more likely they will feel the urge to post positive comments. 
It goes beyond just you as the plastic surgeon- it entails your staff and how everyone communicates from first contact to long after the service was provided.  
Google My Business maintenance

 
Google My Business (GMB) is one of the best tools to promote trust in cosmetic surgeons. It is an intuitive tool for managing your online presence across Google and Google Maps, and best of all, it is free.  
GMB provides an easily accessible window into your practice and your services. It gives prospective patients the opportunity to see who you are, where you are, how to contact you, and, more importantly, what others say about you and your service.  
Updating GMB yourself with relative information, prices, specials, photos of your practice, and even before and after pictures of successful surgeries will help prospective patients decide or take that next step to contact you for more information. 
Testimonials on your own website

 
The power of images and videos should not be underestimated. Videos especially carry more credibility than text testimonials. Prospective clients would rather trust a testimonial from a person they can see in a video, a person that they can relate to, than a written testimonial that could've been fabricated by the service provider. 
Apart from just video testimonials from former patients, a useful tool to instill trust in your practice is by showcasing videos of the practice itself and the staff working there. Seeing the friendly faces in a welcoming, clean environment will lower anxiety and help prospective clients in their decision-making process.  
So now that you understand the importance of testimonials and reviews, it is important to create a strategy that would encourage your patients to leave reviews.  
Research shows that clients are more likely to leave reviews after a positive experience, and you can increase your positive reviews online by encouraging happy patients to post reviews online. 
You can do so by automated messaging or emails but be careful not to overdo it as this might also leave a sour taste in your patient's mouth. Train your staff to encourage reviews and assist in writing a script for the automated messaging, but also make sure to follow up and monitor the feedback. 
We discussed the importance of testimonials on your own website and mentioned their effectiveness in creating trust. The same goes for you About Us page on your website.  
Let your prospective clients get an insight into your business, staff, and yourself by providing them with information regarding your credentials, education, work experience, and personal interests. It establishes a sense of familiarity, which in turn helps with building trust and improving your reputation.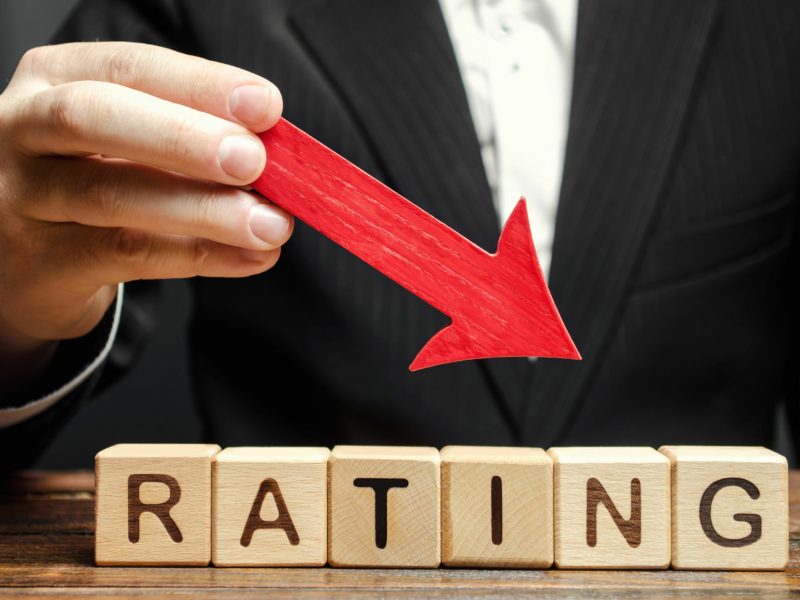 What are some of the most effective methods for repairing a damaged reputation?
It is unrealistic to expect that all reviews and ratings will be positive. It is impossible to please everyone, regardless of how excellent your service is. It is, therefore, necessary to put a contingency plan in place to manage negative feedback in order to minimize reputational damage.  
Reacting diplomatically to negative comments showcases your desire to satisfy client needs, which will count in your favor of building trust. It also prevents negativity from escalating and lingering online for longer.  
Sometimes negative comments are caused by impulsive knee-jerk reactions. Responding to negative comments and reviews in the most constructive way could also lead to some unsatisfied patients removing these comments later.  
How do plastic surgery clinics protect themselves from online defamation?
One of the most simplistic surgery reputation management tactics is to make sure that the positive reviews outweigh the negative reviews. By encouraging patients to leave reviews and posting positive content, the negativity is diluted and pushed down.  
It all depends on the extent of the negativity and the type of reputational damage. Therefore, you should consider creating a crisis management plan to deal with these situations as they arise. If this seems to be out of your area of expertise, there are, in fact, companies that provide negative content removal services that could assist you in damage control.  
Some companies also offer services that track online sentiment and can detect negative sentiment quickly and prompt remedial action to minimize damage. For the more severe cases, other legal measures should be considered, such as cease and desist letters that could help the removal of defamatory content online. Other options include submitting de-indexing requests to search engines, obtaining court orders to remove harmful content, and more. 
By hiring experienced professionals, you will gain access to multiple tools for plastic surgery reputation management. Practice Tech Solutions have the best tools available in the industry to proactively manage review generation, review marketing, review monitoring, and review management for plastic surgeons;  
Practice Tech Solutions offers end-to-end solutions for an improved online reputation and provides a comprehensive dashboard with statistics to put you behind the steering wheel of plastic surgery reputation management. 
Let your reputation glow and your patient stream grow. Complete the box below to schedule your free, no-obligation consultation at a time that suits you best. Contact Us Here!