3 Proven Dental Website Design Trends Every Dentist Should Embrace
Are you looking to perfect your dental website design? Are you in need of a fresh infusion of new clients to turbocharge your dental practice cash flow?
If so, please read on!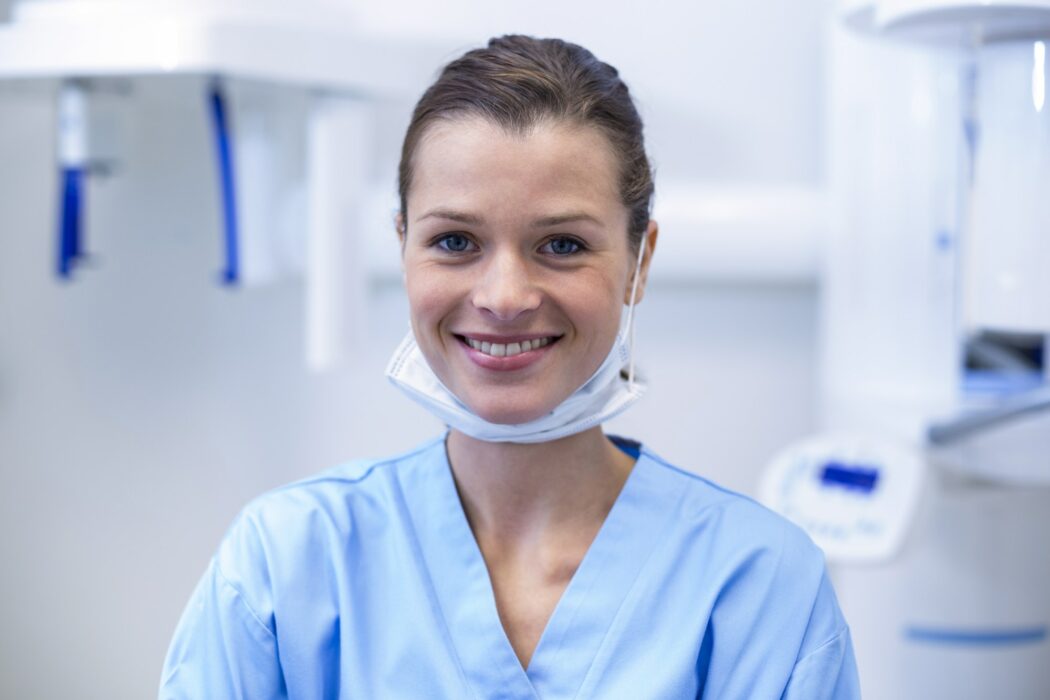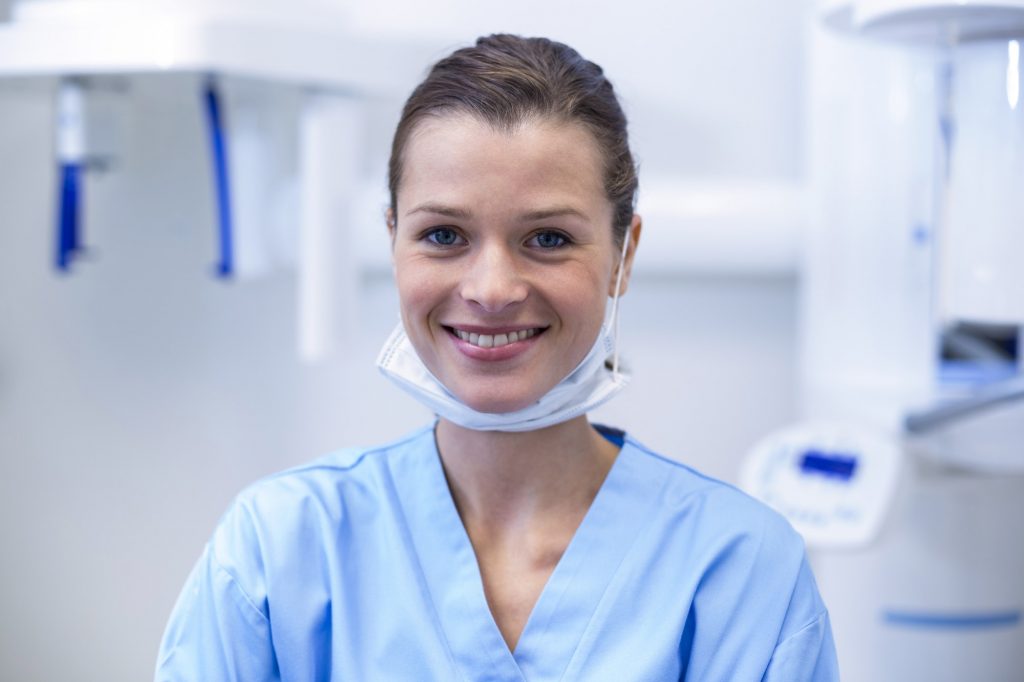 3 Proven Dental Website Design Trends Every Dentist Should Embrace
Modern dental website design is the foundation of any dental practice. Even if you're relatively new to the weird and wonderful world of website design, we'll help you build a professional and dynamic website that will dazzle your clients and draw in new leads.
Practice Tech Solutions has compiled a list of 3 leading industry trends in modern and effective dental website design.
From mobile-first design to the renewed emphasis on visual and video elements, we'll walk through the latest trends and discuss some of the best dental website design features.
1. The Adoption of Mobile-First Strategy in Dental Website Design
By far the most radical—and, in our opinion, most welcome—dental website design trend has been the adoption of a primarily mobile-first strategy among many sites.
By "mobile-first" we simply mean that a dental practice website design is crafted with phones and tablets in mind.
Every day, more and more web activity occurs on mobile devices. As of September 2020, just over half of all website traffic was mobile.
Web designers have known for some time that things like Contact Us pages or the Checkout section of a website must be optimized for mobile use. After all, tons of people like to look up basic info or buy products on their phone.
But going truly mobile-first by building a website for mobile devices and then scaling it up to work on larger display devices like desktop computers is a much newer trend. This scaling process is called "progressive advancement."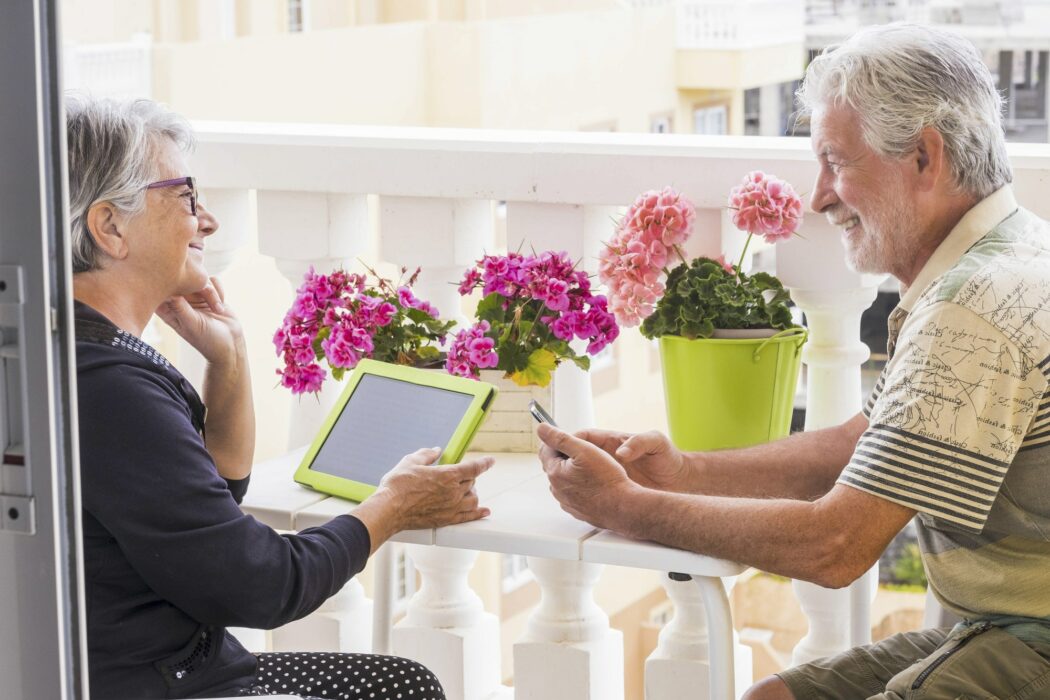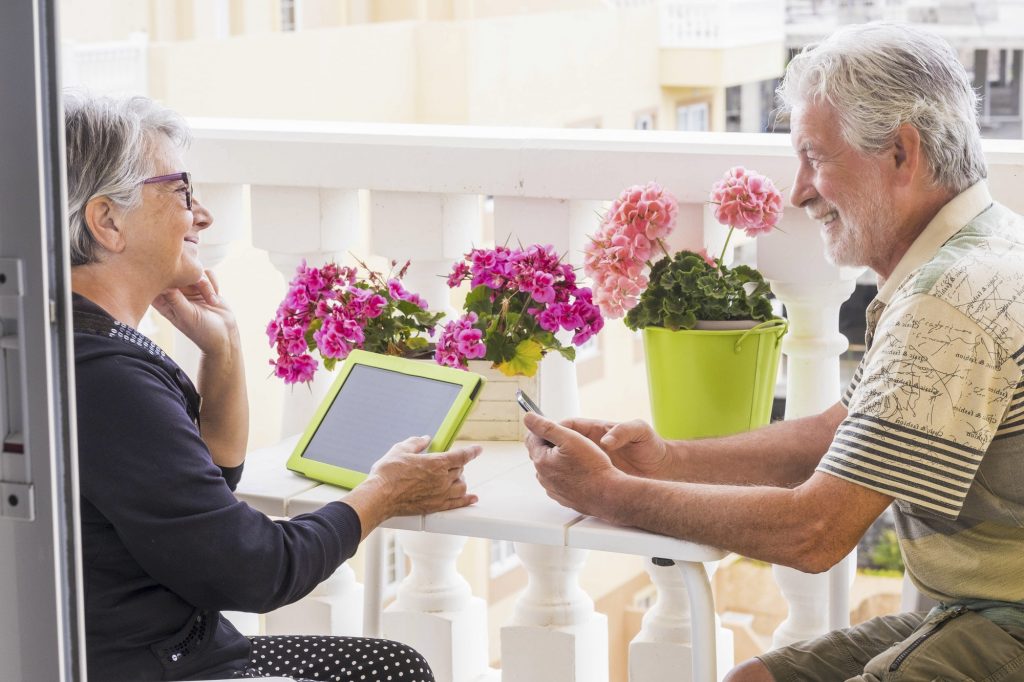 What does a mobile-first dental website design look like? For one thing, it ditches all HD videos and heavy images.
You might have a collage of ultra-high-resolution photos displaying your expertly crafted crowns, veneers, and bridges. You may have some HD videos showing a dental whitening treatment in action.
And hey, if you do, awesome!
But a mobile-first website is not the place for that. A mobile-first website includes small, compact images and short videos or gifs that can be easily viewed on any device. Large files will drag down your loading times, especially on smaller devices like phones.
Building a mobile-first website is an exercise in restraint. You must focus on the essentials of your dental practice. Keyword choice is crucial. Picking just the right image is key.
But if you can do it, you'll gain special access to a huge—and still growing—customer base that browses the web primarily on their phones.
After all, mobile users want healthy teeth too, right?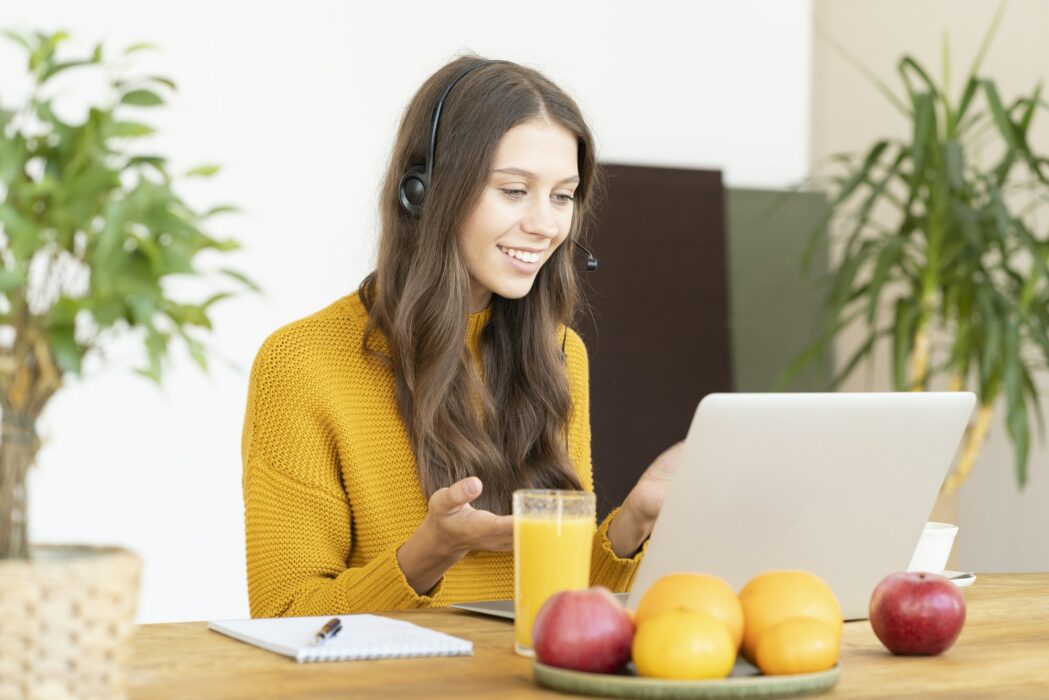 2. The Rise of Online Chat in Dental Website Design
For the past half-decade or so, online chat platforms have been slowly but surely growing in popularity.
What do we mean by online chat? This term can mean one of two things:
A customer service representative monitoring your website during business hours and responding to questions immediately as they come in. This is much like a traditional customer service role except that communication is done online via instant messaging instead of over the phone.
An AI chatbot that uses machine learning technology to answer customer questions and provide customer service 27/7. We at Practice Tech even have our own chatbot! It's down there in the lower-right corner. Say hi when you get a chance!
Regardless of whether there's a human or an AI on the other end, consumers have come to love online chat platforms. As far as customer support goes, the vast majority of people prefer online chat over email or phone service. We're talking upwards of 79% here.
Your dental clinic website design is no different. Many of your clients will love the convenience and accessibility of online chat. It gives prospective patients quick access to information and makes online scheduling a breeze.
This is especially the case if you want to emphasize your emergency dental services. When people have a chipped tooth or sudden, agonizing tooth pain, they want quality dental care fast. By adding an online chatbot to your website, you'll make it as easy as possible for them to reach out to you no matter the time or situation.
Trust us, adding an effective and user-friendly online chat feature will pull in new leads like a magnet. Ask us about getting one anytime!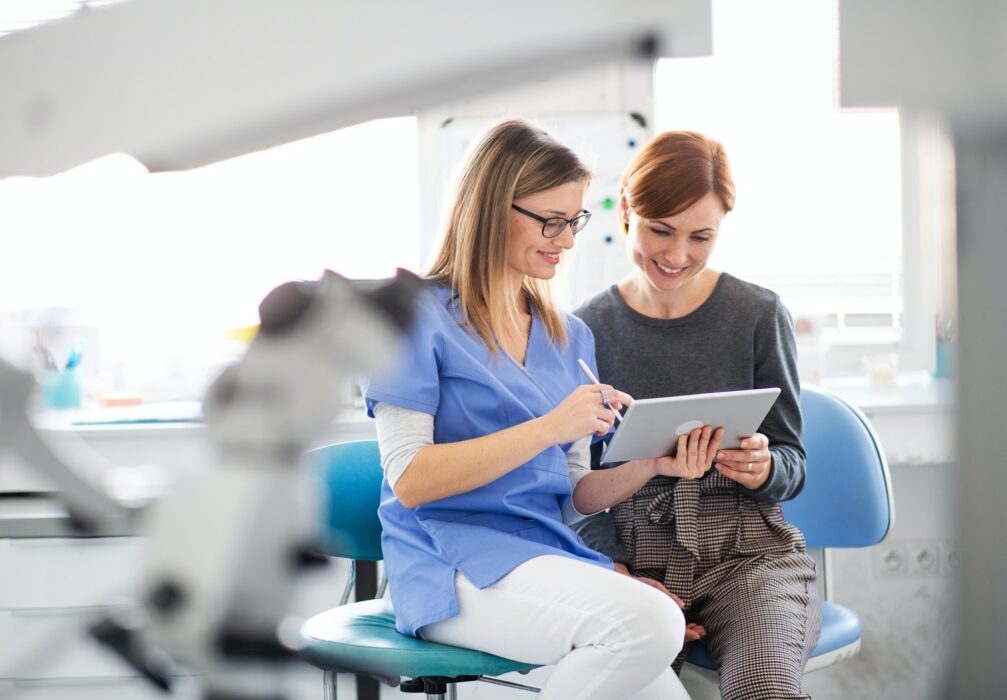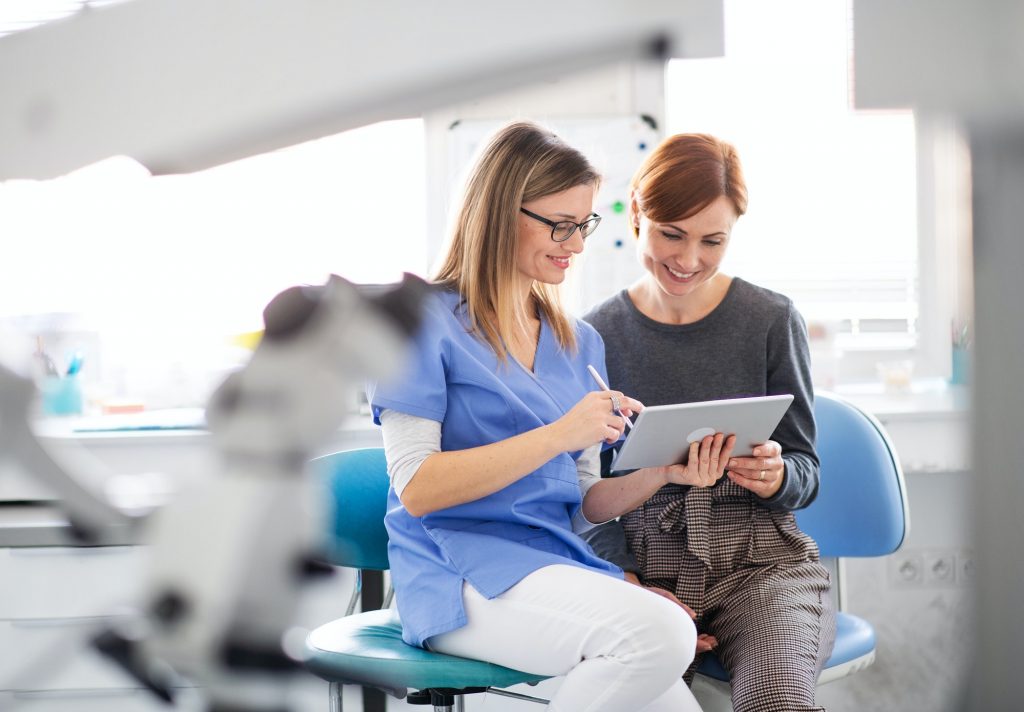 3. Constant Need for Visual and Video Elements
Everyone knows that a good website includes plenty of images. But using the right image is a fine art that takes time and repeated practice to master.
This is especially true if you want to take our advice above and go for a mobile-first design. Your dental website design will have to pick just the right images in order to be optimized for mobile and desktop viewing.
Seriously, nothing scares away online visitors like the dreaded wall of text. Images and videos are how you avoid overloading your visitors with information.
So, how to you pick the right visual and video media for your dental office website design?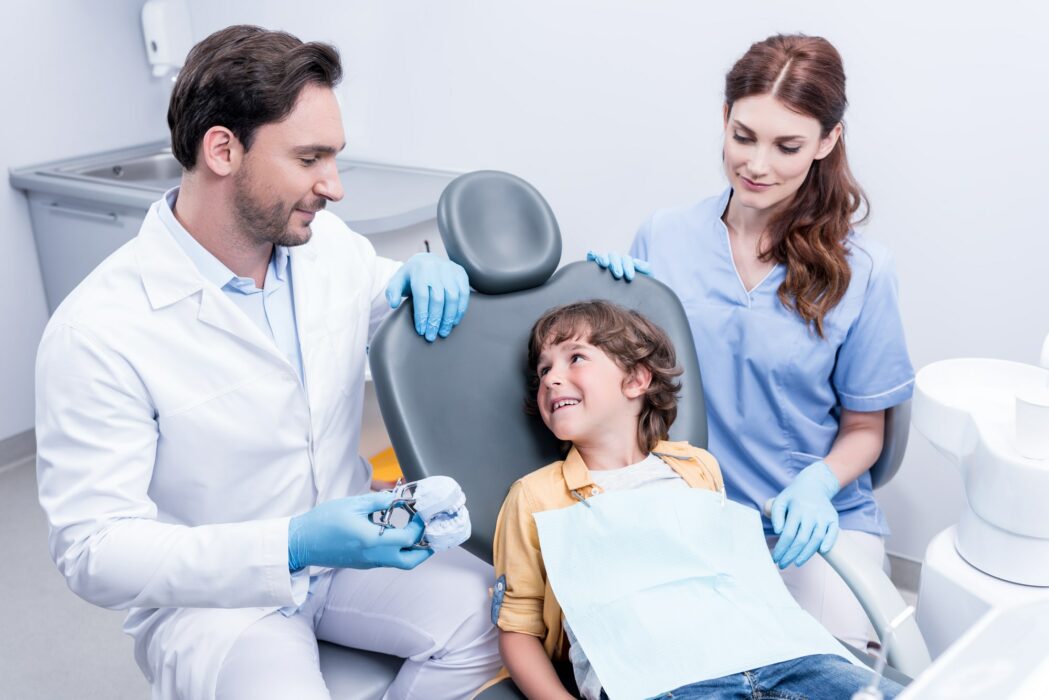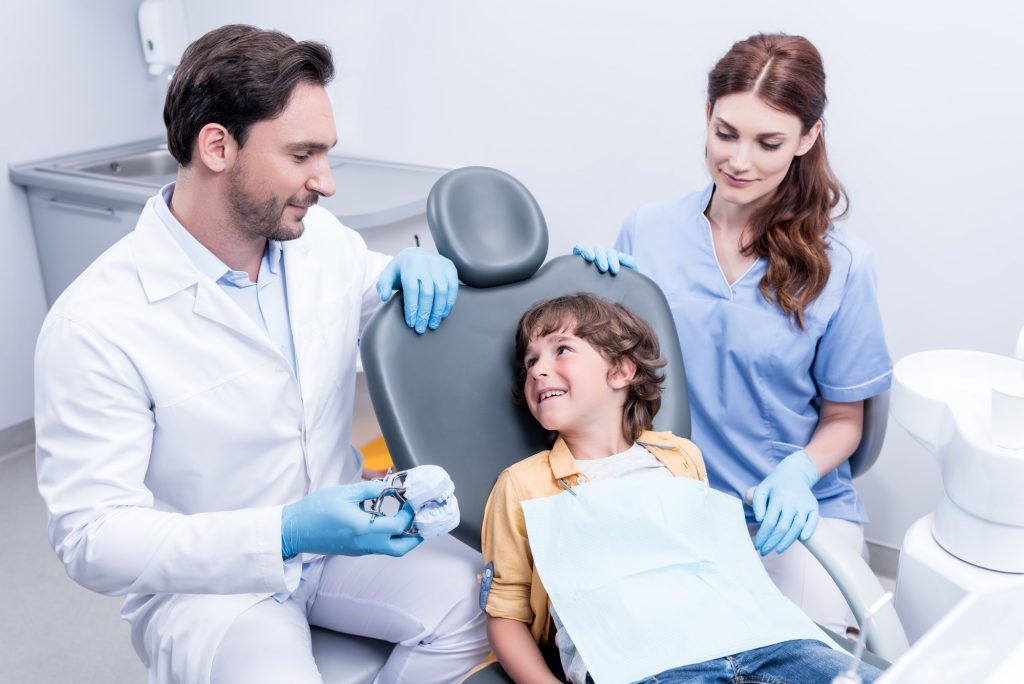 Don't skimp on the photo quality. Phone camera shots don't generally look good; most people can spot the difference between a regular old iPhone picture and the work of a professional photographer. Make sure to compress the image quality so that they load quickly on mobile devices.
Include a couple of friendly photos of your staff. This is a great way to establish trust between you and your prospective clients.
Many people, adults included, may be afraid of going to the dentist. Use images and explanatory videos to put your clients at ease.
If you can wrangle it, video client testimonials are a fantastic thing to include in your dental practice website design. If clients are willing to talk to the camera about your professional and compassionate dental services, that's like digital marketing gold.
Just make sure to keep videos short. Around 60 seconds is idea; 90 seconds absolute max.
Gifs are another great way to add a dynamic, visual element to your website. They load quickly and work great on phones and tablets. Consider using gifs to illustrate various dental procedures like whitening or bridging.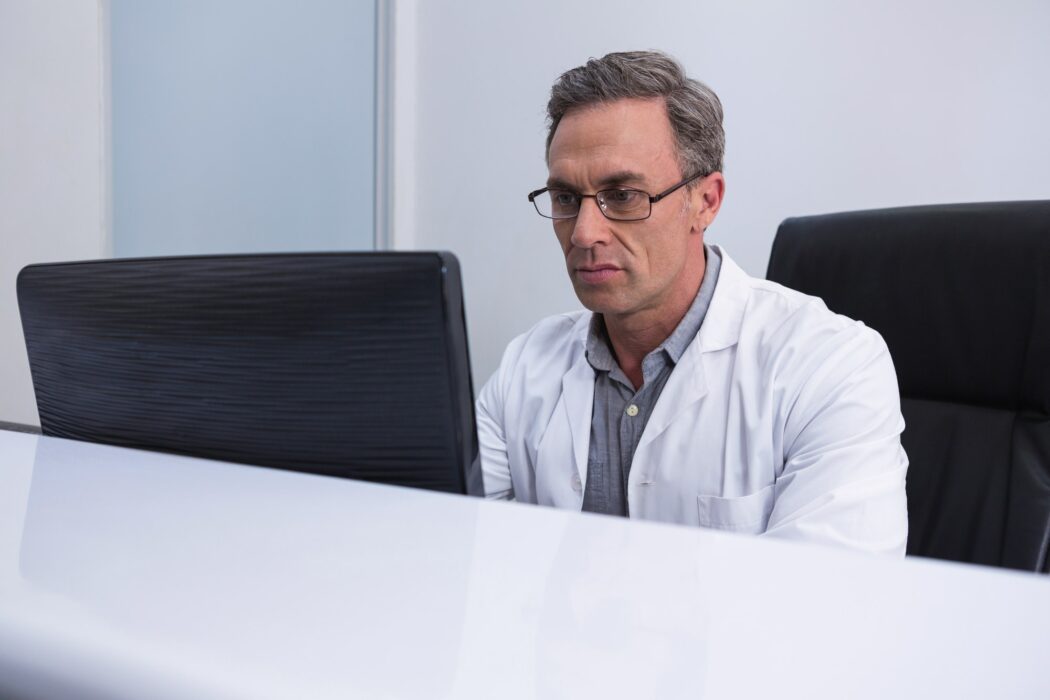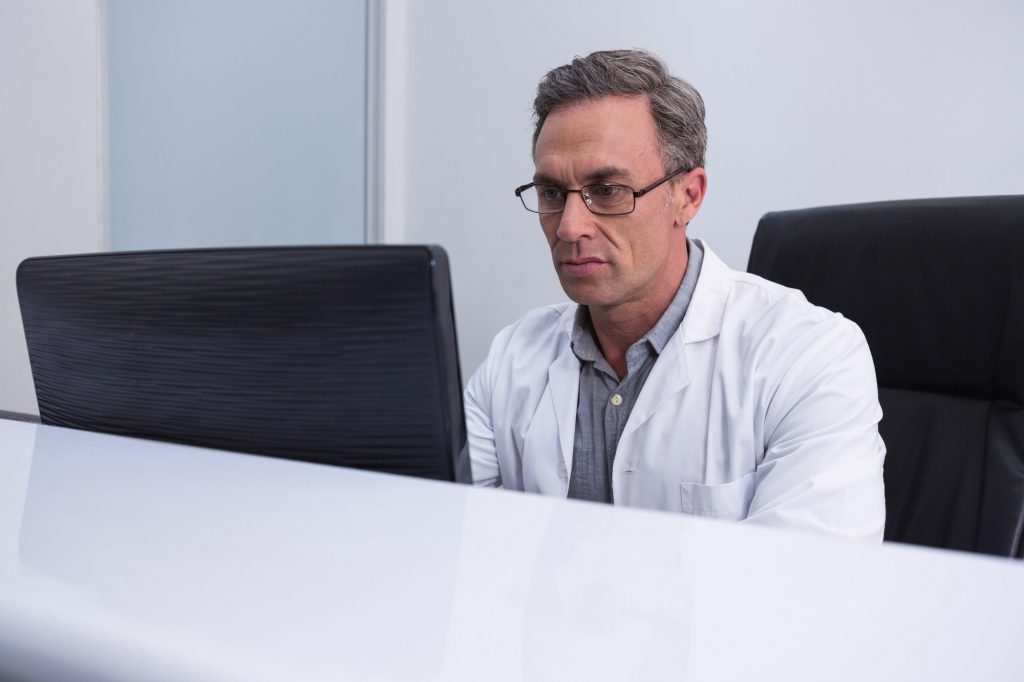 As you can see, the dental website design of tomorrow is sleek, dynamic, responsive, and built for people on the go. How do you even begin to build such a thing?
That's where we come in. Practice Tech Solutions is a digital marketing company specializing in medical and dental practice website design.
Check out our complete website design services. We do it all, from your first, mobile-friendly website pages all the way up to intelligent chat features and dazzling visual displays.
There are a lot of dental website design companies out there. Some of them keep up with the latest website design trends, but many do not. Practice Tech Solutions keeps up. We know what customers today want and we'll craft your dental website design to serve your clients best.
Looking for more digital marketing tips for your dental clinic? Check out this post!