Have you just opened a dental clinic? Are you looking to kick off your digital marketing campaign and start reeling in new leads?
It turns out that digital marketing for dental clinics is not fundamentally different from other kinds of online marketing.
It involves researching local prospective clients, understanding their wants and needs, performing search-engine optimization (SEO), and reaching out to clients in a fast and efficient manner.
However, there are a few key points on digital marketing for dental clinics to keep in mind. That what we'll be going over today.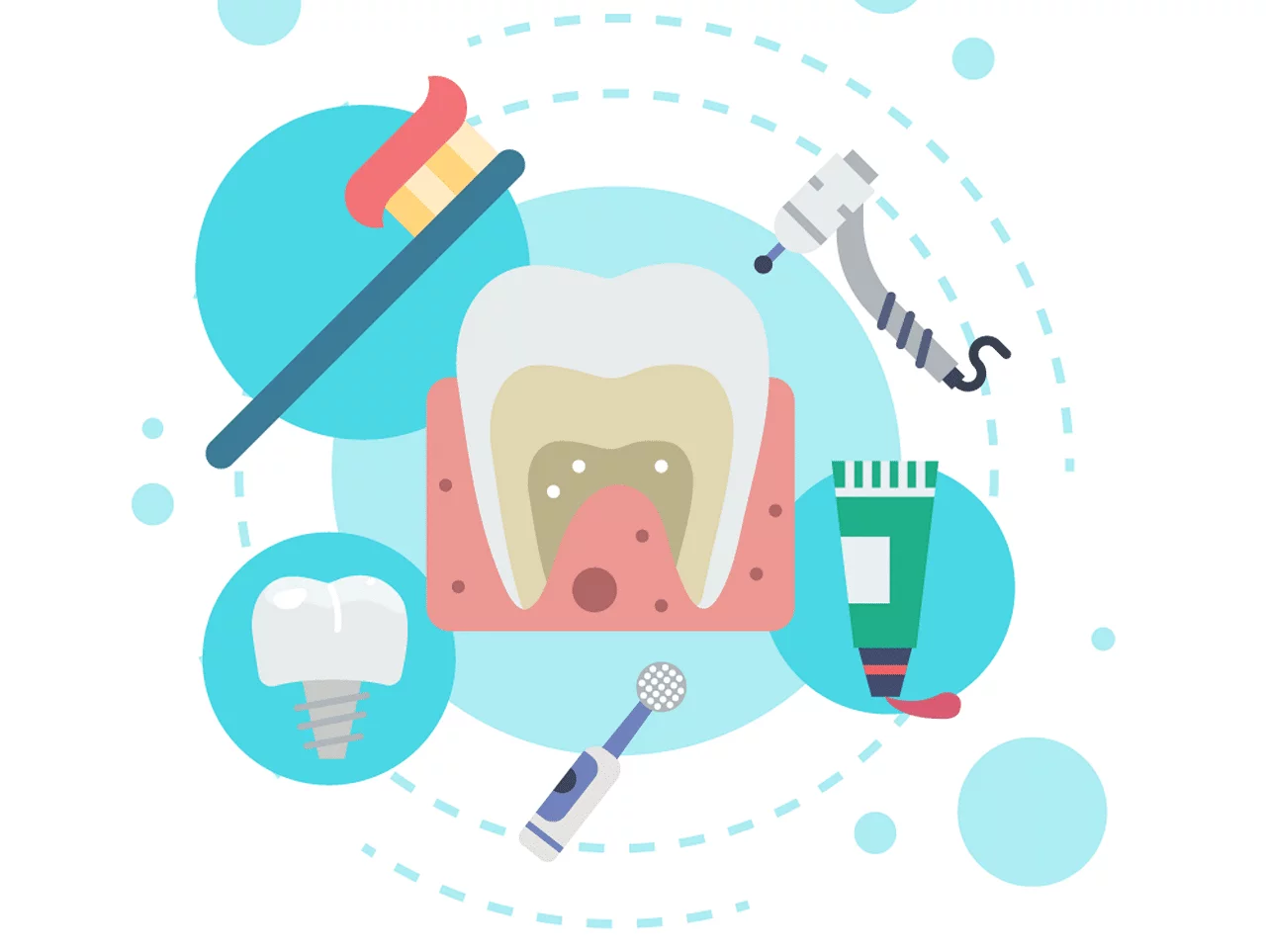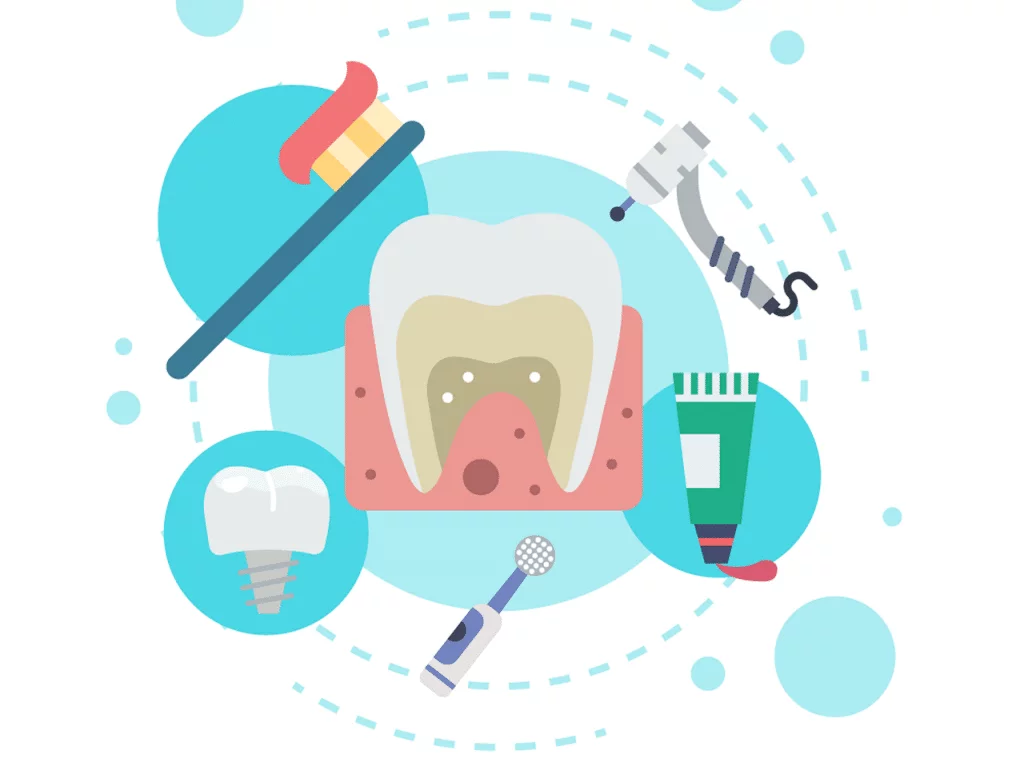 Digital Marketing for Dental Clinics: 7 Strategies for Success
Here we discuss 7 key strategies for online marketing for dentists.
We'll go over things like local SEO, business directories, the differences between organic and paid social media traffic, and the value of pay-per-click or PPC advertising.
Finally, we'll take a moment to discuss an older yet still powerful trick of the digital marketing trade: email marketing.
Local SEO is exactly what it sounds like: optimizing your dental website and online ads to appeal to local prospective patients.
Local SEO is the backbone of digital marketing for dental clinics. After all, people like to visit healthcare providers close to them.
This is not to say that all dental clinics are the same. You probably offer particular services, or use certain tools and technologies, that competing clinics do not.
But remember, most prospective clients don't know the specific details of specific dental procedures or techniques. They don't care too much if you're a world authority on root canal procedures, or how one high-tech sterilization method differs from another.
Instead, most clients like to shop local. They want a friendly neighborhood dentist that will treat them and their family with care and compassion.
Emphasize this intangible local element in your digital marketing. Brand yourself as a friendly, local dental practice and people will learn to trust you.
2. Business Directories, Listings, and Maps
This is related to local SEO. Make sure your clinic is listed in online business directories and mapping services.
Google Maps is, unsurprisingly, the king of online business directories. Nearly 70% of smartphone owners use Google Maps regularly. However, there are actually many free online business directories out there. To maximize your clinic's local appeal, check out:
…and many more.
You can even embed a dynamic, automatically updated map from Google directly into your dental clinic website. Check out this article on medical website design to see how to do that.
In digital marketing lingo, "organic" means "free." Organic social media refers to all the free features offered by media platforms like Facebook, Twitter, LinkedIn, and so forth.
Creating a business Facebook page, posting status updates or images, tweeting regularly—these are all forms of organic social media marketing.
And with more people than ever using Facebook to check things like a business's hours of operation or current services, to ignore social media is to leave a sizeable chunk of free digital advertising on the table.
Your Facebook business page also displays your address, contact details, and so forth, making it crucial for listing your clinic locally (see point 2 above).
Additionally, organic social media is crucial for digital word-of-mouth advertising. Nowadays, 88% of consumers read online reviews before visiting a business in person.
With a Facebook page with a few glowing client reviews, your clinic will appear professional and reliable. But without this, you risk appearing untrustworthy. If every local dentist but one has strong client reviews, what does that tell you?
So, even before you build your dental practice website, make Facebook and LinkedIn pages! Snag a Twitter handle. Encourage your friends and family to follow your dental clinic on social media. Start small, and slowly build up your social media presence.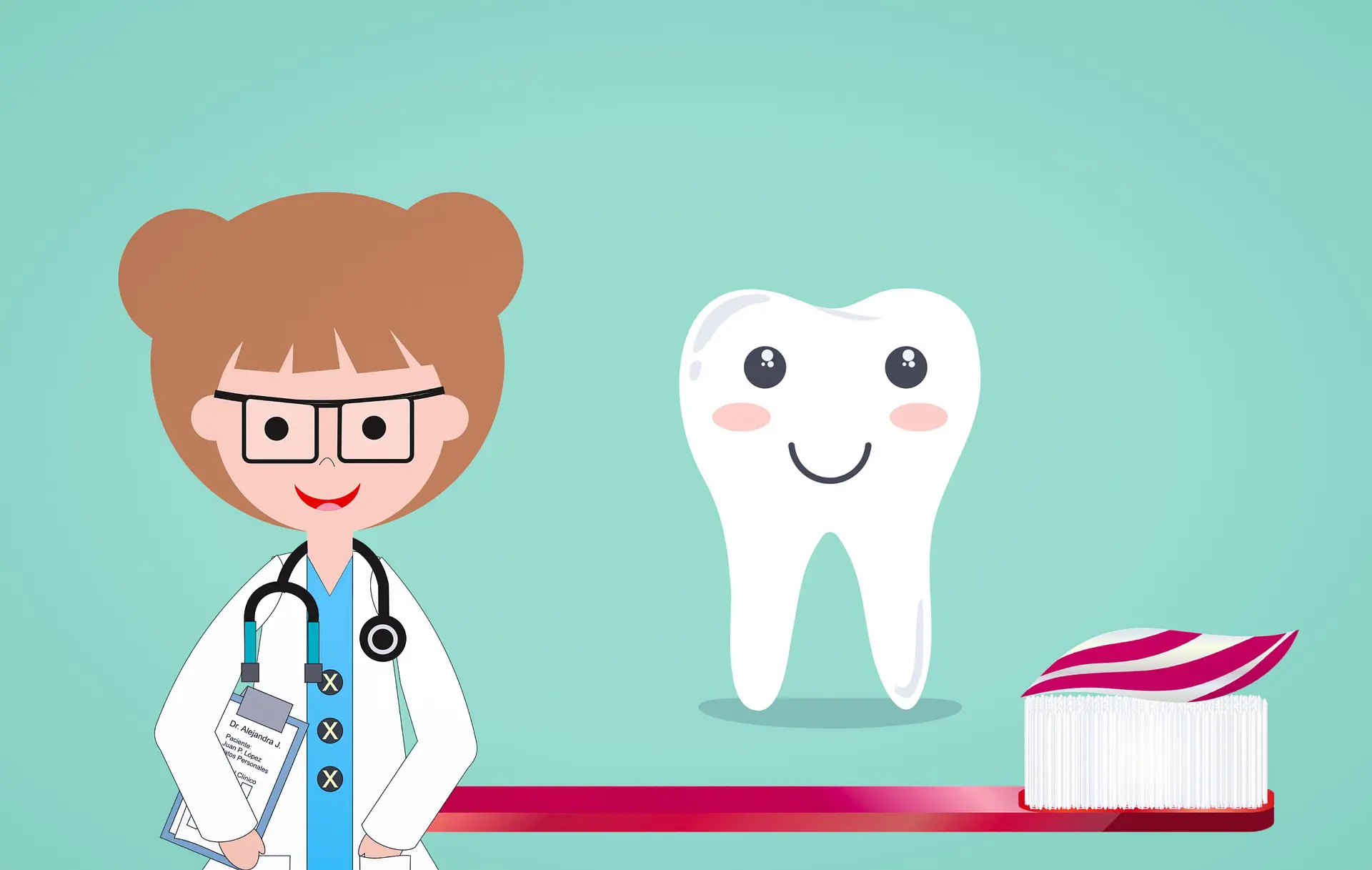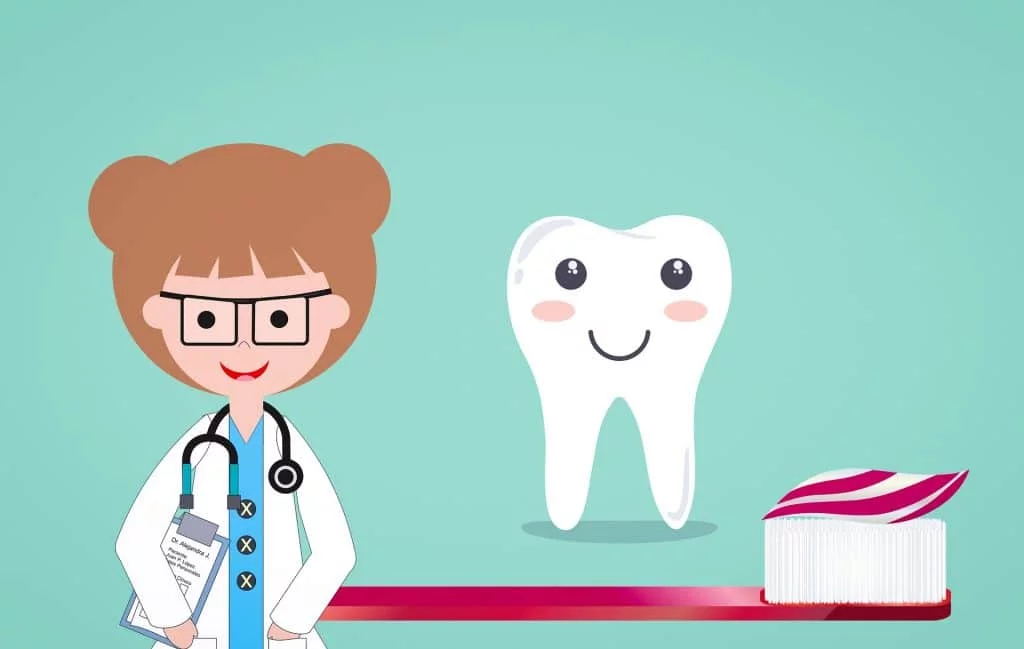 In this digital age, paid social media marketing is a must for any business. People spend more time than ever on Facebook and Twitter.
To reach them, you need paid social media advertising.
Facebook, Instagram, YouTube, Twitter, LinkedIn, and other social media platforms all sell ads.
Typically, these ads reflect the platform they appear on. Twitter offers short-form ads, Instagram does display ads (see below for more on that), YouTube focuses on quick video ads, etc. As for Facebook and LinkedIn, they do it all.
For a small- or medium-sized dental clinic, PPC ads are probably the most cost-effective form of social media advertising. See point 6 below for more details.
Display ads are simply ads in visual form.
They usually comprise of an eye-catching picture, a brief catchphrase, and a call-to-action. The business's logo is usually nestled somewhere on the top or at the bottom.
Here's one of our display ads: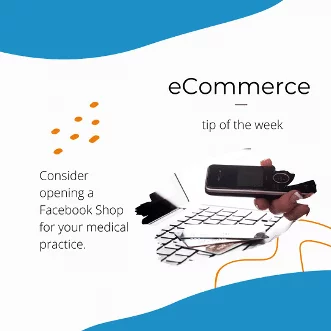 As far as digital marketing for dental clinics goes, display ads are a great opportunity to show a few friendly photos of your staff.
After all, one of the main goals of digital marketing for dental clinics is to cultivate trust with your prospective patients. Show your staff, your office, your genuine sense of professionalism and compassion, and patients will trust you.
Here, a picture is definitely worth a thousand words.
Most digital advertising services allow display ads. Check out Google Ads, for example. You can also post them as images to your social media accounts at any time.
Pay-per-click or PPC ads are a great and highly cost-efficient way to draw in new leads.
Most traditional forms of advertising charge by how widely the ad is shown. Whether in print, on TV, or online, you pay by impressions—how many times your ad appears. But PPC ads charge for clicks—how many times actual human users clicked on your ad.
This has 2 great benefits:
You pay for results. There are usually no minimum fees, and you can spend as much or as little money as you want on your PPC ads. If your ad doesn't catch on, you risk very little.
Free publicity. While you pay for clicks, impressions are free! Your dental clinic will get some nice free publicity on social media platforms.
Most social media platforms offer PPC advertising. For more on PPC advertising, check out this post.
7. Email Marketing and Marketing Automation
Email marketing is a tried and true digital advertising method. Even with all the whiz-bang online advertising services and cutting-edge analytics apps out there, emails are still a great tool for digital marketing for dental clinics.
First, always get consent before emailing patients. Ask them to sign up for your newsletter after scheduling an appointment. Offer low-cost incentives like special deals or a free PDF.
After all, a dental clinic lives and dies by the trust patients place in it. If you're too annoying or aggressive in email marketing, people may be less inclined to give you that trust.
Second, personalize your emails as much as possible. Keep them short, and grab readers' attention.
Third, avoid cheap buzzwords like "free" or "save" or "incredible deals!" Spam folders often catch these, and even if they don't most people are turned off by those kinds of marketing emails.
You can also automate email marketing with things like Mailchimp and ActiveCampaign. These services will help you create and maintain email lists and offer free templates to make your dental marketing emails look super professional!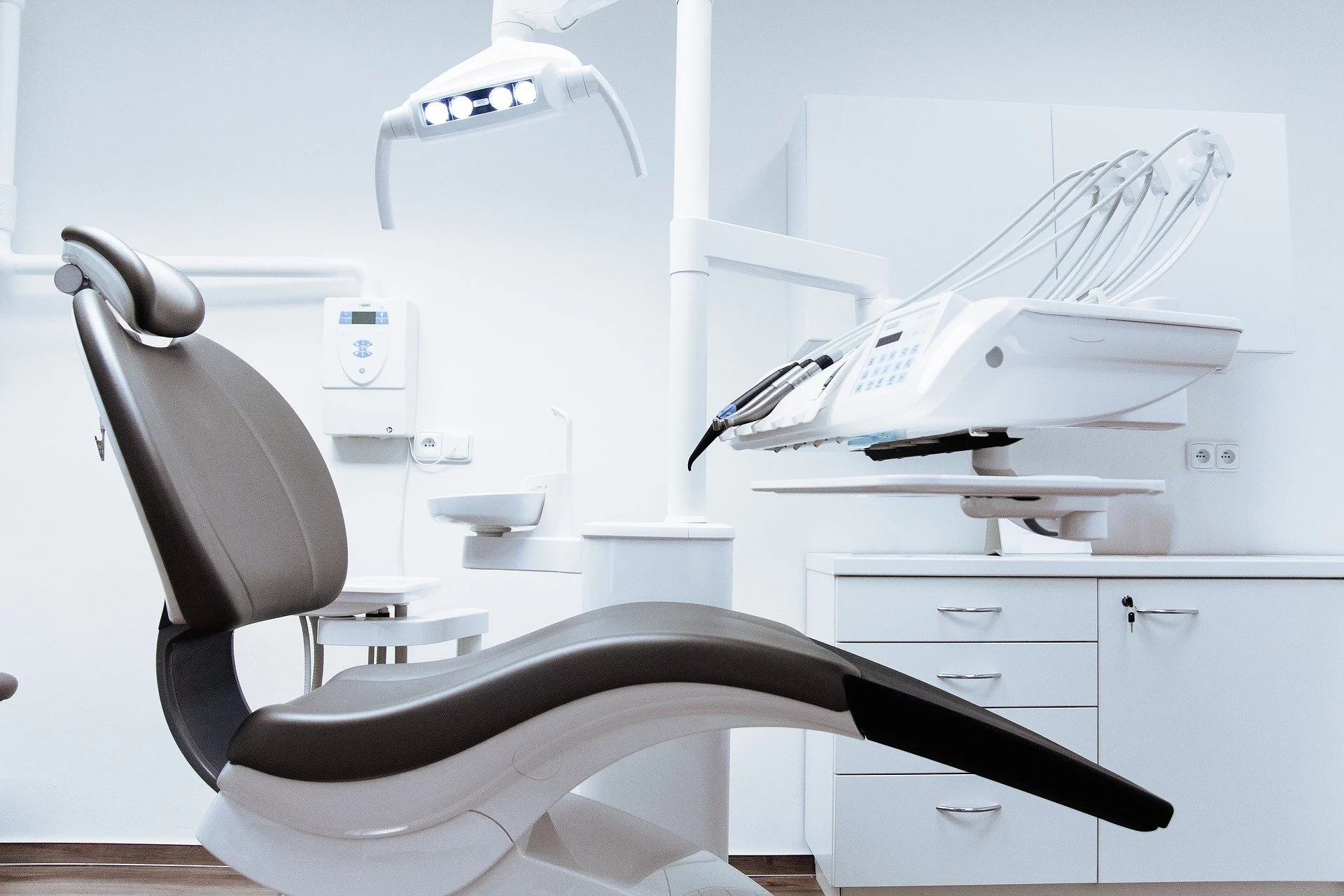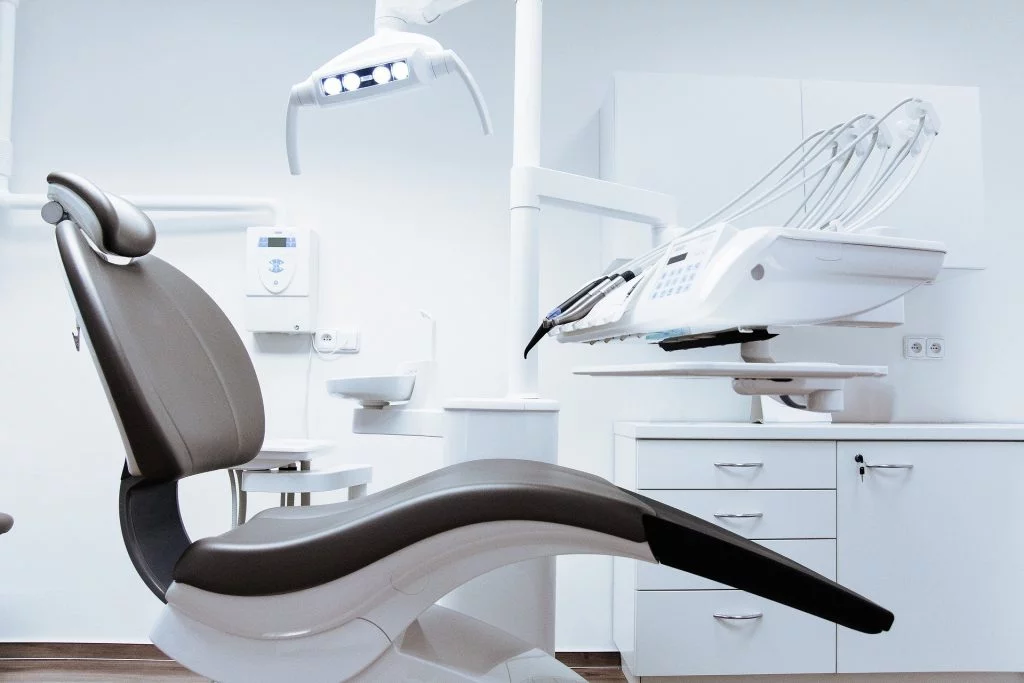 As you can see, effective digital marketing for dental clinics isn't difficult. However, it needs to be done with precision.
If you're still a bit unsure or just don't have the time to devote to marketing, consider hiring a dental marketing agency!
Practice Tech Solutions is a professional dental marketing firm will a full slate of digital marketing services. We're happy to help with every stage of the dental PPC advertising process.