Local Digital Marketing for a Dental Practice: 10 Proven Strategies to Drive Patients
Are you a dental practice owner looking to pull in some new leads?
Well, good news! There are tons of easy and effective ways to enhance any digital marketing strategy for dentists.
We've compiled a list of 10 techniques to boost digital marketing for a dental practice
We'll focus on optimizing website design, perfecting your pay-per-click (PPC) ads, and leveraging a social media strategy for dental practices.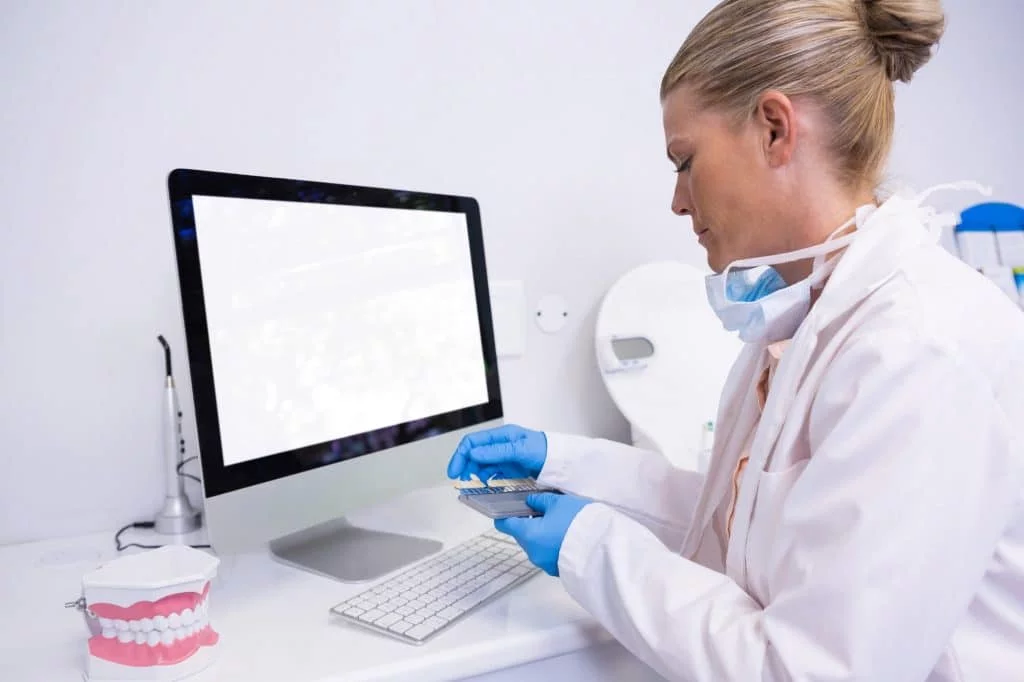 Local Digital Marketing for a Dental Practice: 10 Proven Strategies to Drive Patients
1. Optimize Your Website Design
Your website is the centerpiece of your digital marketing strategy. It must be modern, eye-catching, and mobile-friendly.
Dental websites must exude a friendly, welcoming atmosphere. This is good advice for all medical practices but holds especially true for dentists.
Fairly or unfairly, many people associate going to the dentist with pain or anxiety. Use your website to dispel these fears and welcome your audience in.
2. Optimize Dental Services Landing Pages
All landing pages should be simple and uncluttered. Maybe a catchy slogan, one or two descriptive sentences, a cool, striking image of the service you offer, and a CTA.
If you use a form, make it short: name, email, phone, appointment times.
Build different landing pages for each dental service you offer.
Instead of one generic landing page, what if your site had three? One for cosmetic dentistry, one for restorative dentistry, and one for orthodontics.
No matter what a prospective patient is searching, they'll feel welcome and ready to click through to the main page.
3. Build a Robust Blog Section
Many small business websites maintain blogs.
Routine and robust blog posts are a great way to talk to your audience about important news or topics in your field.
As far as medical content writing is concerned, blogs serve another crucial purpose: reaching out to patients and showing that you understand their concerns.
Write blog posts for each dental service you offer. You might discuss a new whitening product that just hit the market, compare traditional braces with Invisalign, or explain the difference between dental bridges and crowns.
Whatever the topic, you'll have a blog post to match. Every patient will be included. Everyone will feel welcome at your practice.
4. Include Client Testimonials
A key goal of any website is to build trust between the business and the local audience. This is doubly true for dental websites.
Client testimonials, especially from people in the local community, are an excellent way to establish trust and enhance digital marketing for a dental practice.
Testimonials often take the form of a picture of the patient alongside a brief (1–2 sentence) quote explaining their satisfaction with your services. Check out our homepage for some examples.
Even better, have different client testimonials for each dental service.
Like landing pages and blogs, testimonials should speak directly to prospective patients looking for dental services. Appeal to their specific needs and wants and you'll see a promising influx of leads before too long.
Unlike some healthcare services, nearly everyone goes to the dentist. However, that doesn't mean you can't analyze your audience and determine how best to target them.
Try using Google Analytics to study what kinds of users typically land on your website. If you notice one particular age range or demographic group tends to spend the most time on your site, design ads with that group in mind.
The best digital ads target specific subgroups in order to maximize ROI.
For instance, are women between the ages of 35 and 50 your primary website visitors? If so, tailor your ads for that audience.
That way, you can carve out a niche to help distinguish your practice from other dentists in the area.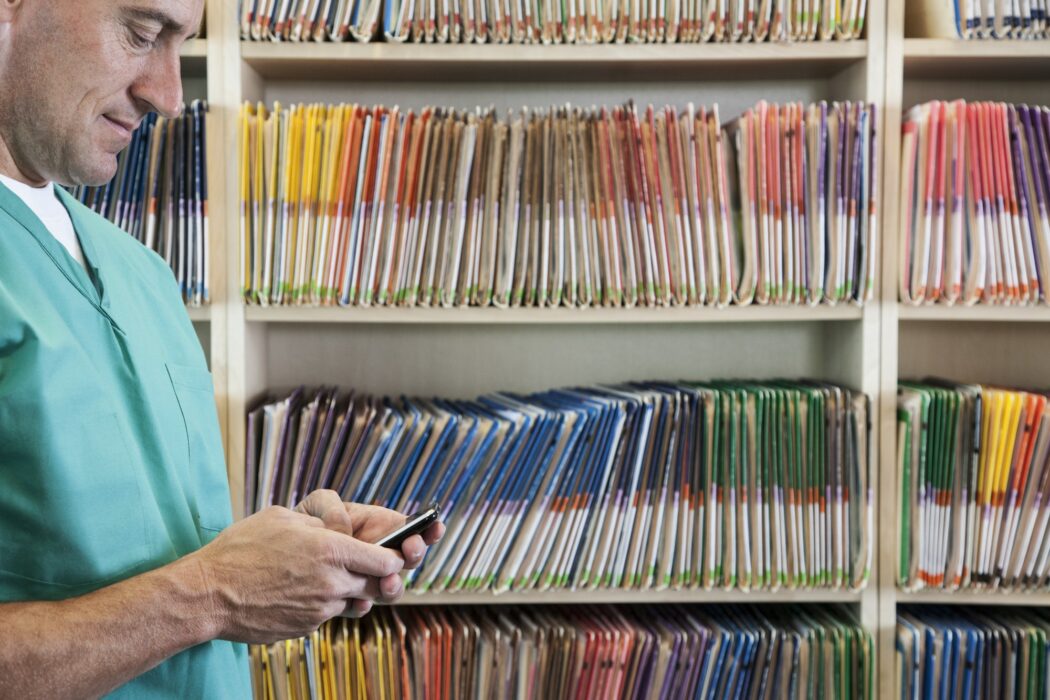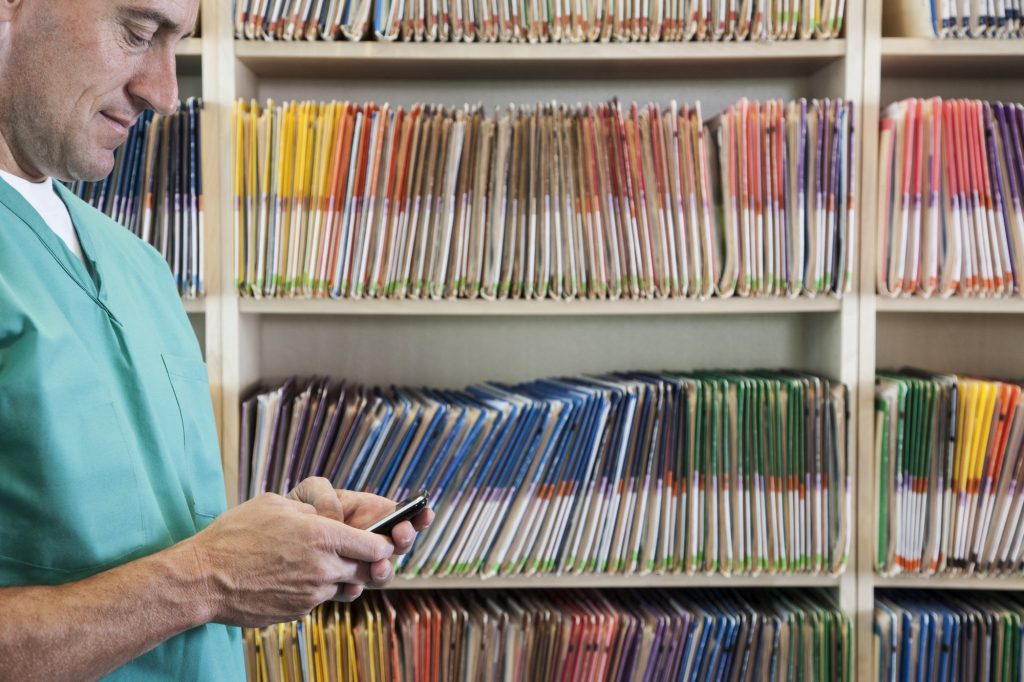 What are users actually trying to do when googling something? That's "search intent" in a nutshell.
Search intent comes in three flavors:
Informational searches
Transactional searches
Navigational searches
Put differently, users either want to gain information about something, buy something, or find something online.
Try to approach your dentist digital marketing services with the first two kinds of intent in mind.
After all, most of your prospective patients will either (1) want information on a dental service or (2) want to schedule an appointment.
Dynamic search ads are sort of like Mad Libs. You create a single ad and have it automatically 'fill in the blanks' with specific keywords and phrases.
For example, suppose you offer the following cosmetic dental procedures:
Reshaping
Bonding
Straightening
Whitening
Instead of tediously creating four different PPC ads, services like Google can use DSAs to modify one ad template for each topic.
When users click one ad, they'll be taken to the "Reshaping" page on your site. Another goes to the "Whitening" page. And so on.
Regardless of what dental service people are looking for, you'll have an ad just for them.
8. Dynamic Keyword Insertion
Dynamic keyword insertion, or DKI, is part of dynamic search ads. This is when keywords are placed into your ads in real time, based on search queries.
Use DKI to modify your ads to fit the exact search queries of your audience:
If someone searches for "Dentist in New York," your ad will read "Professional Dentistry in New York."
But if someone searches "Dentist Long Island," your ad will read "Professional Dentistry in Long Island
Among other things, DKI is useful when your practice is trying to market to audiences in different, nearby locations.
In most cases, keywords determine when your ad appears during a web search.
For example, you might choose the keyword "Teeth whitening Long Island" for your Google PPC ad campaign. When someone searches that keyword, your ad will pop up in the results page.
Negative keywords do the reverse. They control which results pages the ad will not appear in. If you don't provide orthodontic services, "braces" or "Invisalign" would be good negative keywords for your ads.
Negative keywords are great for reducing your bounce rate and avoid wasted clicks on ads.
They'll ensure that everyone who clicks your ad and lands on your site is actually a prospective client looking for the dental services you provide.
See Google's help center for more info on negative keywords.
A/B testing is neat trick of the trade for assessing the performance of different ads.
In an A/B test, two variations of one ad are shown to different users.
Suppose you're considering adding a brief client testimonial to your ad for children's dentistry services. Perform an A/B test and check which version (with or without the testimonial) garners more clicks.
In this way, you can figure out which ad drives conversion rates the best. You'll be able to optimize your dental online marketing services with real, concrete data.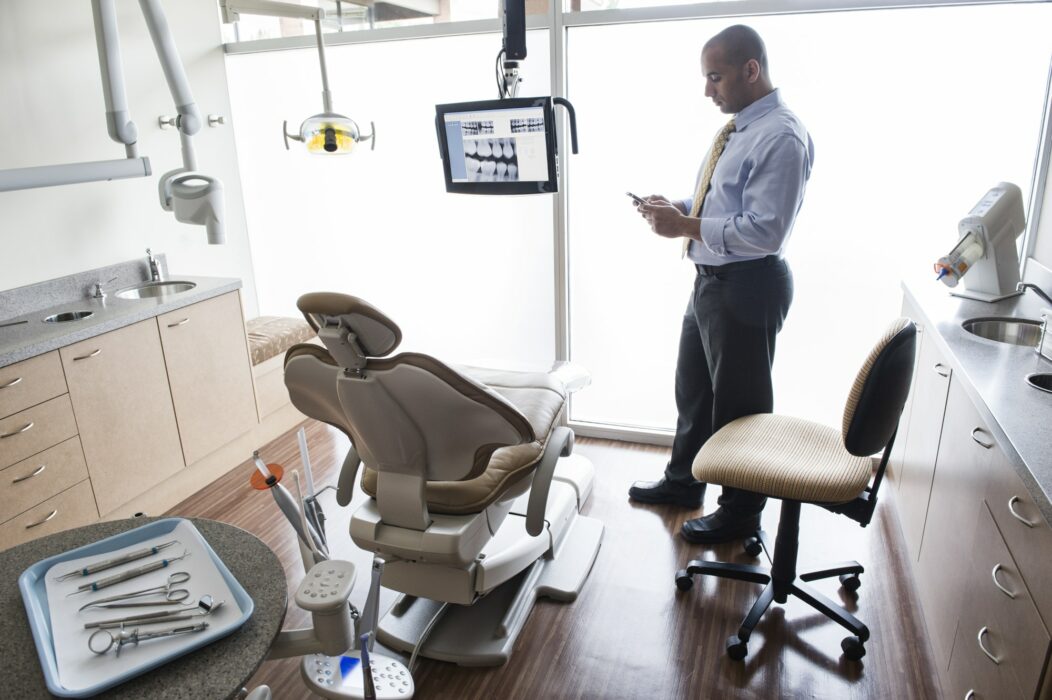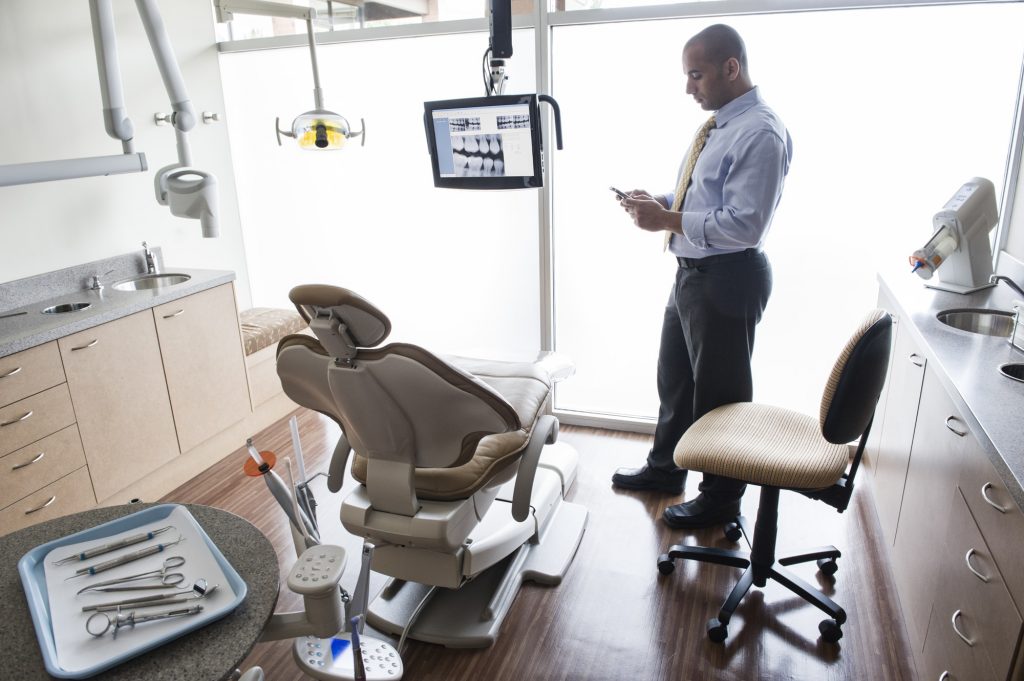 As you can see, effective digital marketing for a dental practice involves a lot of moving parts.
You certainly don't need to do all of these things to launch a lucrative digital marketing campaign. But try to incorporate a few of these tips if you can. You may be surprised by the results.
Practice Tech Solutions is a one-stop healthcare marketing agency. We're happy to help with every stage of the medical PPC advertising process.
For more, check out this article on 10 amazing PPC advertising statistics.