5 Ways Facebook and Instagram Shops Can Benefit Your Healthcare Practice
An Opportunity for Healthcare Businesses
Facebook recently unveiled their new Facebook and Instagram Shops in response to the COVID-19 outbreak.
They describe Shops as "a mobile-first shopping experience where businesses can easily create an online store on Facebook and Instagram for free." Facebook hopes to enable businesses to reconnect with customers and recoup some of the revenue lost during the coronavirus pandemic.
If you own a therapy practice, medical spa, or another healthcare business that provides specific services, Facebook Shops may be able to help you serve clients during these difficult times.
On top of that, if you're running a Facebook PPC (pay-per-click) advertising campaign, setting up a Facebook Shop would be a logical next step in that strategy.
Here's what you need to know to decide if Shops is right for your practice.
Facebook and Instagram Shops
Shops turns your business's Facebook or Instagram profile into an online storefront. Small businesses (SMBs) can set up a shop tab on their page and sell products and services across Facebook's integrated network of apps. These include Instagram, WhatsApp, and Messenger.
Of course, Facebook wants its cut of the profits as well. Be aware that the company will collect a small (currently unspecified) commission on orders.
Your shop is accessible through online stories, posts, ads, and chats. Anyone browsing your shop can quickly contact you through WhatsApp, Messenger, or Instagram Direct.
According to Facebook CEO Mark Zuckerberg, Shops will "enable small businesses to do the kinds of personalization that might just not be possible for them to do on their own websites." This includes augmented reality technology that lets customers try on clothes, accessories, and so on.
You can already see that Facebook and Instagram Shops promise to offer capabilities far beyond a typical website eCommerce store.
So, how specifically could medical practices leverage Facebook Shops?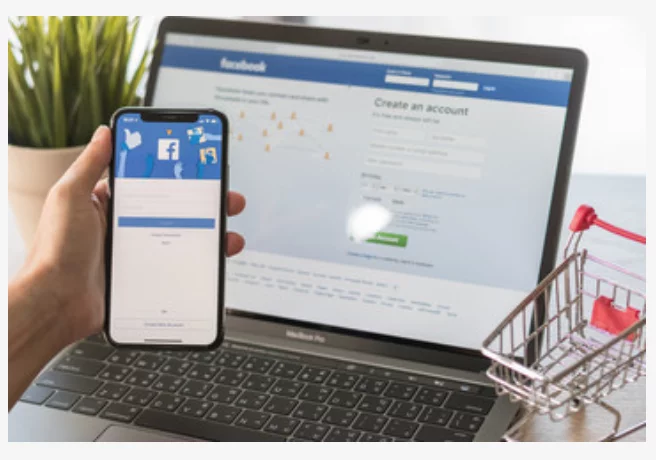 Let's begin with medical spas and wellness centers. The pandemic has made customers more likely than ever to check your business's Facebook page for your current hours, services, and other basic info.
Now suppose a certain product catches a client's eye. Say, a new facial cleanser or your special collection of essential oils. What would be easier? Navigate to your webpage and find the product, or click "add to cart" right on Facebook? With Instagram's augmented reality tech, clients could even 'try on' products and see the results digitally applied to their own skin.
Not all therapists sell products online. However, if your practice has a Facebook or Instagram page, a dedicated shop section could help showcase your areas of specialization, issues and disorders you treat, and types of therapy you offer.
Further, websites like Therapist Aid host thriving Facebook pages with many free resources such as self-care assessment worksheets, guided audio activities to foster mindfulness, relaxation videos, and even books and games.
We've talked before about the importance of an eCommerce store and an interactive hub on your therapy practice website. A Facebook Shop provides yet another means to interact with clients and provide them products and services.
None of these things can replace the personalized aspects of an in-person appointment with a healthcare professional. They're not meant to. Shops simply offers a way for you to provide care for clients when conventional face-to-face interaction is not possible.
In these stressful and unprecedented times, healthcare products and services should be made more accessible, not less. Facebook Shops may be a means for your practice to do just that.
For other related Facebook articles check out:
4 Proven Facebook Advertising Case Studies for Medical Practices.