All you need to know guide for providing Telehealth Services
This post got way too long and we just kept adding to it to make sure we had a comprehensive resource for practices looking to find out about Telehealth. Please use this table of content to jump down to the section you want information on.
Follow us on Social media to stay up to date on news and tips for Practice management.
Telehealth is here to stay
I think we all agree that we will have to learn living with the threat of a virus going around. COVID-19 has resulted in widespread shutdowns and in some cases, paranoia. Social distancing seems to be a norm and with the currently ongoing COVID-19 situation, the acceptance and the need for remote healthcare options has skyrocketed. With most of the population staying home, practices are ramping up their online self-service capabilities. 
Additionally, telehealth opens a whole new landscape for your practice business. Many practices find that they are able to reach and maintain many new patients by offering televisits. Telehealth makes your practice feel more favorable to patients and gives you an astounding return-on-investment down the line. 
What are Telehealth Services?
Telehealth is the opportunity to use technology to provide clinical services to patients in the comfort of their homes and reduced exposure to the patient and provider's office. By definition, it is the use of audio and visual technologies to provide services remotely.
Telehealth services can span a variety of medical fields, behavioral health, internal medicine, dermatology, occupational therapy, speech therapy, etc. The term "telehealth" itself encompasses a multitude of different services. The main characteristic of any telehealth service is that it is technologically-based and can be utilized from anywhere.
The current boom in telehealth has been a necessity for not only people wishing for COVID-19 testing, but also for those with other health issues. 
Billing your Insurance for Telehealth services
From a Billing and reimbursements – critical to receive money from Insurance payors –  the definition is when you use Place of Service as "02" or Virtual and Modifier used is "95" (Commercial insurers) or "GT" (for some state medicaid plans). Note that a telephone call with a patient does not qualify as a Telehealth visit.
Providing Telehealth Services: What Are Your Options?
Telehealth comes with a lot of benefits for your practice. However, the results can vary depending on how you go about the process. Luckily, you have a few options at your disposal. 
A. If you drive your own marketing to get clients or convert your existing patients to telehealth:
Find out if your EMR offers telehealth EMR module/ add -on (Option 1 below)
Devise your own ways of implementing telehealth alongside your EMR (Option 2 below)
B. Use a platform and get new patient referrals in addition to providing your own brand of Telehealth service:
Sign up with a telehealth platform (Option 3 below)
Option 1: Telehealth Services EMR Module Add-on
Most practices have an EMR to manage all their patient records, workflows, and other administrative tasks. Almost every EMR software now allows an add-on (most of them are an additional fee) for  telehealth services. 
An EMR that is compatible with a telehealth application allows for less siloing in your practice. In other words, it's easier to manage when records from telehealth platforms can directly feed into your EMR. There's no need to manually enter data, or risk extra work and duplication of records.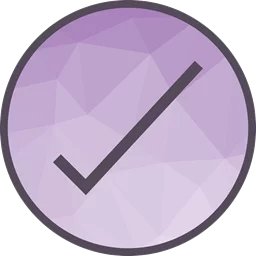 Advantages
Keeps your current EMR as the system of record without introducing a new system and a process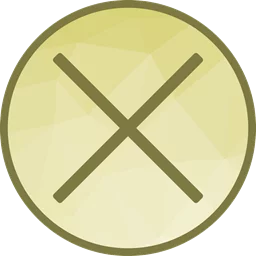 Disadvantages
Many EMR's add on fee is quite high and not everyone may see value in that fee
Option 2: Integrate Telehealth Services using 3rd Party Tools
Another way to provide telehealth services is by using common telecommunication applications. In this case, the software on which you conduct your telehealth services is conducive to your standard of care. Fortunately, there's a ton of applications out there, for both casual and professional telecommunication.
3rd Party Apps for Providing Telehealth Services
The following apps are all endorsed as HIPAA-compliant, meaning both parties (the provider and the patient) are in a business associate agreement if setup correctly.
Google Hangouts Meet for Business:
As a part of the G Suite for healthcare, Google Hangouts Meet is a tool made to drive productivity and high-quality patient care. Because it integrates securely with other Google apps, it's possible to store patient documents and video messages, without the heavy restrictions of an EMR. Patients just need to sign up on G Suite, and all their information is disclosed via Google forms and organized on Google Sheets. Google hangouts is included in GSuite for Business which offers plans for as low as $6 per user per month and includes all of the other GSuite Products.
As one of the more common video conferencing apps out there, Zoom is user-friendly and accessible to patients. The app aims to deliver high-standard mode of telehealth communication, despite low internet connectivity. Additionally, it can connect to your personal medical software, like EHR and medical monitoring devices. Zoom offers many free plans, but look out specifically for Zoom for Healthcare plan, which is the only plan where you can sign a BAA with Zoom and offers HIPAA compliant solution. 
Zoom for Healthcare offers plans at $200 a month, which includes a maximum of 10 providers. As of May 2020, Zoom is offering a 20% discount on annual plans, making the cost $160 per month for up to 10 providers.
Microsoft Skype for Business (Now Teams)
Microsoft recently rebranded Skype for business as Microsoft Teams. This platform is for general business calls and meetings, without a specific telehealth purpose. Teams is available as a part of Microsoft 365 which comes in many flavors and sizes. If you already use Microsoft Office or 365 subscription products, then the good news is that this is free of cost to you and is included in your business subscription. Remember it is not useful if you have a Microsoft 365 Home or Personal Plan because you will not be able to execute a BAA with Microsoft on those plans. Once you do, you are covered by simply signing a BAA on your account with Microsoft.
However, providers have used it for its secure documentation, video, calling, and messaging. It nurtures collaboration with staff, and helps manage a multitude of patient cases. It works on any device, and patients don't need to download to call. Skype allows providers to call one's phone number directly.
The pricing for Microsoft 365 starts at $5 per user per month (annual commitment required) and for $ 12.50 per user per month if you want to include Office 365 applications.
A simple-to-use, affordable telehealth system, Doxy.me has made telehealth services accessible to all. Among other selling points, its major benefit is that it is free for any practice to use. There is a licensed version for extra features, but otherwise, Doxy.me has no strings attached when it comes to delivering simply-to-use, quality healthcare that is HIPAA compliant. It's system is compatible with medical software and workflows, and patients can access it on any device.
Another application that requires no download or software purchases, Updox provides a variety of secure telehealth services. It offers face-to-face virtual visits, online faxing, and even secure texting. The pricing depends on the package, of which they provide several with various features based on your objective.
Spruce Healthcare Messenger
Combining communication and teamwork, Spruce Healthcare is a software intended to centralize your practice's processes. It includes more than just telehealth services, and connects your practice's staff together. The cost of Spruce Healthcare depends on the plan. It offers the Basic plan for $24 a month, which provides general tools like secure calling, messaging, E-fax, etc. The Communicator plan is a more systemic approach for your practice – for $49 a month, you receive xtra features like workflows, schedules, practice hours, and inbox configuration, among others.
A multi-functional, free networking and telehealth site for health professionals, Doximity fuses education with provider discovery. The technology the Doximity offers is accessible, with no downloads required on the patient side. All providers need to do is call patients with its secure Dialer Voice or Dialer Video application. The platform provides top, up-to-date medical news, in addition to opportunities for furthering continuing medical education (CME). Doximity not only boasts a comprehensive, universal provider search for patients, but also a way for providers to connect and collaborate. 
Comparison of popular Telehealth 3rd Party Apps
App Name
Install Requirement
Text & Email Notifications
 Screen Sharing
Add on Apps

Fee per User

 
GSuite – Hangouts Meet
PC/Mac: Any Browser iOS/Android: Meet App
Email Only. Text notification requires additional setup
Yes. Remote control requires Chrome addon App
HIPAA Compliant emails + All Google business Apps
$6/mo with all Google Business Apps & email
Microsoft 365 – Teams/ Skype
PC/Mac: Team App iOS/Android: Team App
Requires additional setup
Yes. Remote control possible
HIPAA Compliant Exchange emails + Office Apps
$5/mo – No Office Apps (Annual Plan) $12.50 /mo – With Office Apps (Annual plan)
Doxy.me
PC/Mac: App iOS/Android: Browser
Only in Paid version
Only in Paid version
HD Version, Clinic Features in Paid version
Free $ 35 – $50 / month
Zoom Healthcare
No
Attendees are waiting Notification only
Yes. Remote control possible
VoIP Phone apps, eFax
$160/mo for 10 users minimum on annual contract
UpDox
No App download required
Yes, additional fees applies
Not listed as a feature on their website
Patient communication Apps for additional fee
$80 per mo For telehealth More expensive Productivity & Communication Plans also available
Spruce 
Spruce App required for any communication
Communication, Collaboration & Virtual Care for Patients – All in one place
Not listed as a feature on their website
VoIP phone, messaging, patient portal, visit mgt, eFax
$24/ mo _ Base Plan $ 49/ mo includes custom inbox, phone trees and mobile payments
Doximity
PC/Mac: No App
iOS/Android: Doximity App
Yes, free text notifications
Not listed as a feature on their website
No additional apps needed; eFax is included
Free to use for both providers and patients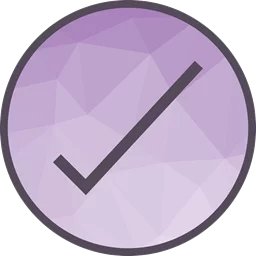 Advantages
Lot of options - Cost may be bundled with other features your practice may need anyway

Depending on your pick - It can be a very low cost solution or a feature rich solution for your needs - Maximum flexibility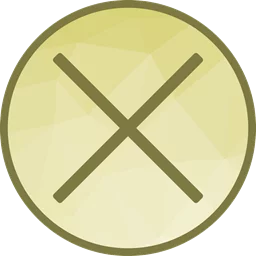 Disadvantages
Not all EMR's integrate and EMR integration is generally not an option unless you look at more expensive plans

Definitely a learning curve introducing new apps and workflows in your practice
Option 3: Provide Telehealth Services via a solution platform
Finally, you can choose to use a platform that provides everything you need to offer telehealth services. Such organizations are designed to carry all the system requirements and administrative aspects of telehealth. This includes things like software, scheduling, organization, billing, etc.
Instead of figuring out the complex technical aspects of jumpstarting telehealth, you can have a company do it for you. Such companies offer platforms to match patients with providers. Essentially, the market you to the right person who needs your services. With that, you can also use their software for whatever telehealth service you offer.  Added advantage – many of them are preferred service providers with many commercial carriers and are included in many health plans they sell.
Telehealth Services Platforms
MD Live is a platform offering health plans and healthcare systems. It leverages increased demand for telemedicine by connecting them to providers who best match their needs. They tout a fast, convenient way of receiving medical consultation in seconds for a spectrum of health issues.
Amwell gives providers a platform for flexible, independent work tailored to their schedules. They assist thousands of providers in finding patients. Providers on Amwell can diagnose, treat, and prescribe medication, both on a phone or computer.
Teladoc Health is one of the largest telemedicine companies that match up primary care providers with patients. Its model is subscription-based, along with copays. Its revenue is vastly growing, especially in the past year with a 32% increase.
Telehealth Services Platform Comparison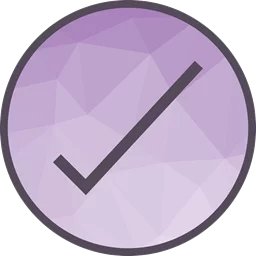 Advantages
No cost of marketing to gain a new patient

Can help you keep your schedule full

Some platforms can even integrate with your EMR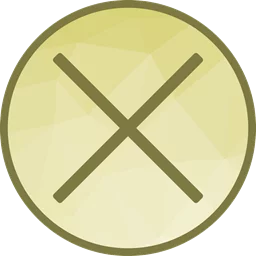 Disadvantages
Each platform may vary in the medical specialties they provide

Telehealth service rates are set by the platform and the rates offered to providers are definitely on the lower side (although they are net of new patient acquisition cost)

Some plans require a minimum weekly hours commitment
Preparation for Offering Telehealth Services
Before you can start providing telehealth services, keep in mind that it's a different landscape, It may require more work preparing for this new digital workplace. That means you must be on top of your technological standards.
Prepare your Infrastructure
Because telehealth applications are not like your everyday, casual social apps, you need to ensure you have high-speed internet. We recommend taking a business class internet connection for your office. Many service providers offer speeds of upto 160 Mbps on a cable/ fiber based connection. 
The minimum dedicated realized bandwidth required for a video call (720p HD quality) is 1 Mbps.
No matter what telehealth tools you use, you will need a high-quality computer with fast processing speed. A speed of at least 2 GHz is a good rule of thumb. Other factors you need to consider are RAM (memory) and the hard drive. Optimally, a computer with at least 8 GB of RAM and a Solid State Hard Drive (SDD) is a perfect fit. Just as important is the camera, which should be high-definition, or at least 720p. For best communication with your patients, you need to be seen and heard clearly. 
As for the operating system, make sure that no matter what you have (Windows or Mac OS), it is the most up-to-date version. An older version, like Windows 7 for example, won't be able to support the telehealth software you use and is a HIPAA violation. 
Video Conference Etiquette
The point of telehealth is to bring the experience home to the patients. That means you, the provider, must establish video etiquette that you wouldn't normally have to think about in person. 
Make sure you are situated properly in the frame.

Eye contact is still important –  your eyes should be level with the webcam and look directly at the lense. The patient should feel as though you are looking straight at them.

When speaking, keep your voice clear and level

Wait for a few seconds after your patient finishes speaking, taking lagtime into account

Try not to get up or look away during a session without informing the patient
In a telehealth video conference, the background is just as important. Although remote, it's still a medical visit. The background is an important part of the patient experience that keeps the air professional and no different than an in-person visit. You may want to choose a set workspace for your telehealth services, either at your practice office or a home office. 
Ensure that lighting is always in front of you, not behind you

Keep your workspace tidy and uncluttered

Do a video test before sessions to make sure 
Prepare your Staff for Telehealth Services
Reminder system for Patient Appointments
How are you handling reminders to patients to minimize no shows? Is it is automated email set by the system? Text messaging or does someone need to send a message to make sure people dont forget about the appointment.
Your Front desk will need to find the best way to connect with the patient to check their Insurance, complete any benefit verification and collect any payments. Normally this is handled by the Front Desk when patient walks in – but that will not be triggered by someone walking in, so a virtual process needs to be implemented and monitored.
Prepare your Billing department
Depending on how you choose to conduct your telehealth practice, you may either be billing the visit yourself or through a third-party system, like a telehealth organization.
Your biller should know the coding and modifiers which are to be used. They vary by Insurance plan, so that knowledge is important. If you are looking for recent telehealth guidelines provided by different providers,check our recent article covering that in detail.
Biller should also check if all the procedures (CPT) in the visit are allowed to be billed as telehealth visits. 
FAQ: Common questions providers ask about telehealth