9 Strategies to Boost Your Medical Practice Marketing in 2023
Most doctors are trained to provide quality patient care. On the other hand, running a practice is a whole different arena. It becomes necessary to step back to look at your practice from a business perspective. Like any business, growth is critical for long-term success.
Understandably, taking the steps to grow your practice in 2023 can be overwhelming. Business and marketing trends are always shifting. Furthermore, every practice is different, so there is no one-size-fits-all strategy to grow. 
In this guide, we'll lay out all the basics you need to learn how to grow, thrive, and survive as a medical practice in 2023.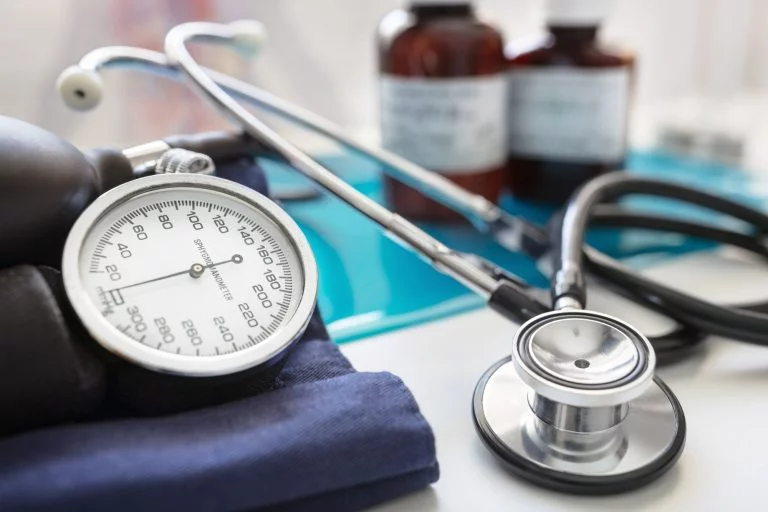 The First Step to Growing Your Medical Practice
Before you embark on any strategy to grow your medical practice, you need to see where your practice is at now. 
Assessing the current health of your practice is important for creating a unique plan. Figure out what your practice is struggling with the most. Notice what has been effective.
Some questions to ask yourself:
Where do you see the most time wasted? 

What is the state of your staff? 

Is your software (EHR, EMR, etc) working for or against you? 

What are your patients saying about you?
Knowing the strengths and shortcomings of your practice gives you opportunities for where you can grow. You are able to work on the weaknesses while ensuring that you maintain and nurture the strong points. 
Learn Who Your Patients Are
Knowing your patients translates into high standard medical care. While that is important, it also allows you to establish a better way of attracting new patients and retaining previous patients. 
Why is identifying your target patient or audience important? As a medical practice in today's age, the market is full of competitors. However, each practice brings something unique to the table, which someone out there may be looking for. 
Knowing who your practice is best aimed at can help you reach the people who are most likely to become patients. 
How do you establish your target patient? Here are some ways to get started.
Ask yourself: What kind of patient you want to treat? What conditions are you most interested in or qualified in treating?

Analyze what types of patients you have had in the past 

Set specific, detailed demographics for each target patient segment 

Based on that information, figure out your target patient's main values and concerns
The conclusions you come up with from profiling your target patients help you customize your marketing. 
Research the Competition in Healthcare Marketing
Find out what other independent providers are doing. Research other medical practices in the same field as you, and even in the same locale, to figure out who you are up against. You will learn what works for them, and what you should avoid doing. 
The research you uncover will reveal what distinguishes you from your competitors. That will be your selling point. 
How to Grow your Medical Practice in 2023: A Practical Guide
Because there are so many avenues to consider, it's hard to sift through all the medical practice advice. To keep you focused, remember these 3 major principles that support success for your practice in 2020: 
Adaptability

Patient-driven

Digital Presence
The following tactics for growing your medical practice will fall into one or more of these three camps. Without further ado, let's see the options you have at your disposal.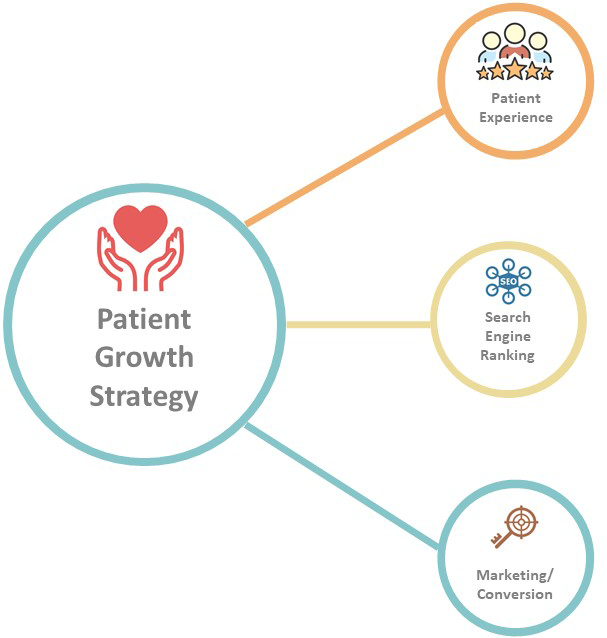 1. Become a Patient-centered Practice
Growing your medical practice means gaining more patients. The purpose of getting to know your patients is to target your efforts towards them. It sounds self-explanatory, but the shift to patient-centered care is relatively recent.
Before, the focus was on treating the condition, without taking a person's contextual situation and individuality into consideration. Now, by implementing patient-centered care, you engage your patients, get to know them and work with them.
This, of course, starts before any patient even walks through your door. To increase your patients, you must focus on who is most likely to match up with your practice.
For example, if you know that your services attract younger people, capitalize on their increased internet use. According to a study, younger generations tend to use the internet for health information, while older generations don't. You can use this insight to make your website user-friendly.
Knowing who your patients help you tailor your message to them. You know how to reach your specific audience.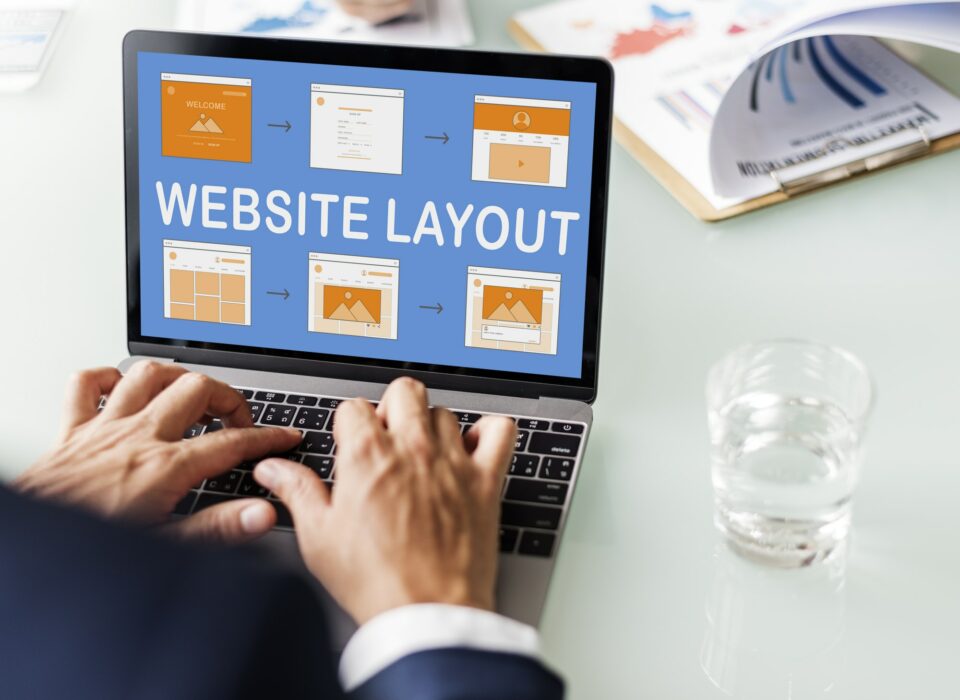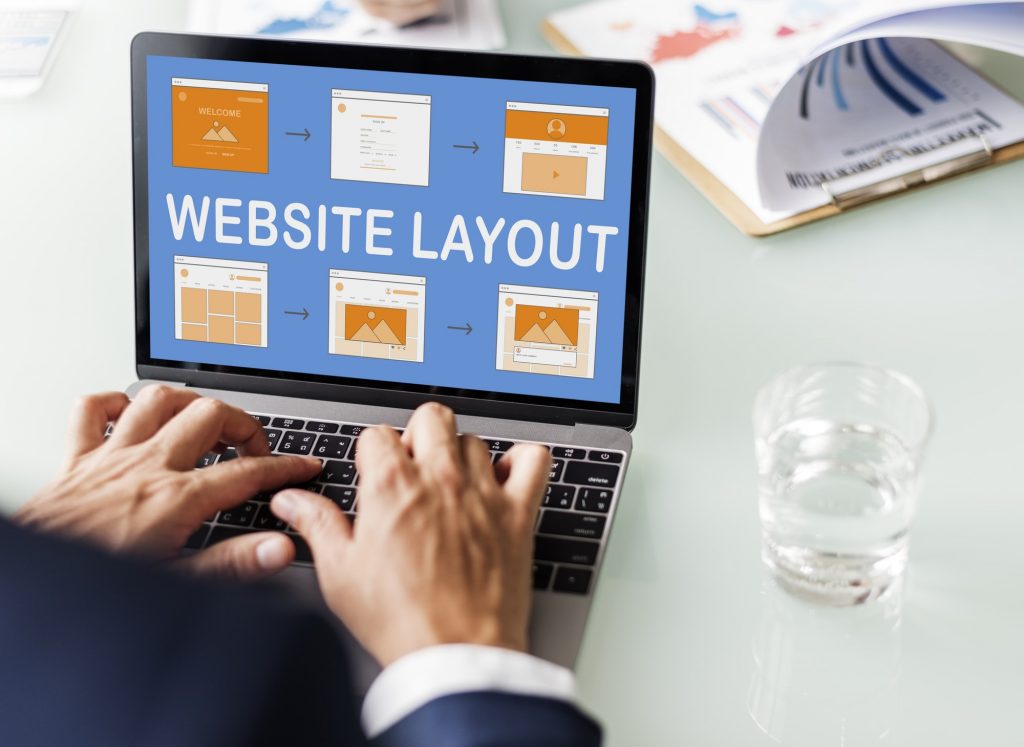 Di
gital presence is incredibly vital for any medical practice. Your practice website may be the first point of action for you to get patients into the door. That's why ensuring that your website design is optimized for patient and user experience.
What does it mean to optimize your practice website? To stand out in the midst of many competitors, you want a website that makes it easier for patients to be aware of your practice. 
Features of a well-designed website that helps in growing your practice:
Easy to use:

Your practice information and services are laid out in an organized manner, allowing visitors to navigate your website smoothly.

Mobile-friendly

: A responsive

website design

is your ticket to generating more patients. According to the Pew Research Center, about 52% of smartphone users look up health-related information on their devices. 

Educational: Your website is not only to market your medical practice services, but it is also to inform and engage visitors. By being transparent about all things related to your practice, you build trust with potential patients. 
Self Service:

Your website has adequate features that can help patients get through making an appointment, sending information to you, making payments, etc. – all without picking up the phone and calling someone. 
3. Boost Search Engine Optimization
The other side of an optimized practice website is search engine optimization (SEO). Growing your medical practice depends much on garnering attention online. After all, 77% of online users seek health information on a search engine. So capitalizing on SEO can direct more traffic to your well-designed medical website.
How do you improve your SEO? A lot of factors go into how well your website ranks on search engines. Because you are a medical provider, you must keep in mind two main factors: Authority and Relevance. 
Many search engines, like Google or Bing, rank websites based on these two factors. An authoritative website is one that is most reliable, making it more likely to convert visitors. If your website is deemed informative and exhaustive in its knowledge, many people will share or other websites will link back to you. Thus, web crawlers deem your website as helpful and boost your ranking.
Relevancy is the other key component for both you and people trying to find the services you provide. Think about what your target patients may be typing into search engines. Those will be the keywords to base your content upon – content that is relevant and addresses patient concerns.
Here are some basic tips to improve the authority and relevance of your website: 
Keywords: 

Make sure all your

website pages

are tagged correctly for search engines to know what they are about. Focused Keywords, titles, meta tags and snippets should be accurate and up-to-date.

Loading speed

: Your site should be optimized for page speed, meaning none of the pages should take too long to load. Otherwise, you risk visitors bouncing off.

Content management:

 It is essential to not only add new content but to audit existing content and make sure you clean it up/ refresh it (re-write content) so your traffic relevance can continue over time.

Quality content:

 A

ccording to

a study by AHREFS

, an average #1 ranking page will also rank well for about 1,000 other relevant keywords. That means you should cover one topic in great detail (i.e., include all the subtopics under that one umbrella topic), and rank for tons of long-tail terms in that content.

Links

: Boost pages with internal links as well as outbound links. This helps improve your site's page rank as well as is a leading indicator to search engines.
Don't forget to optimize for your locale as well. Attracting people who live around your practice location(s) improves your chances of obtaining new patients. Most people who search for health services specify a local practice near them. 
Finally, connect your Google My Business, Bing Places, Yelp, Facebook, and other directories with correct information. Many people who search for related keywords may come across these sites first to read reviews and information.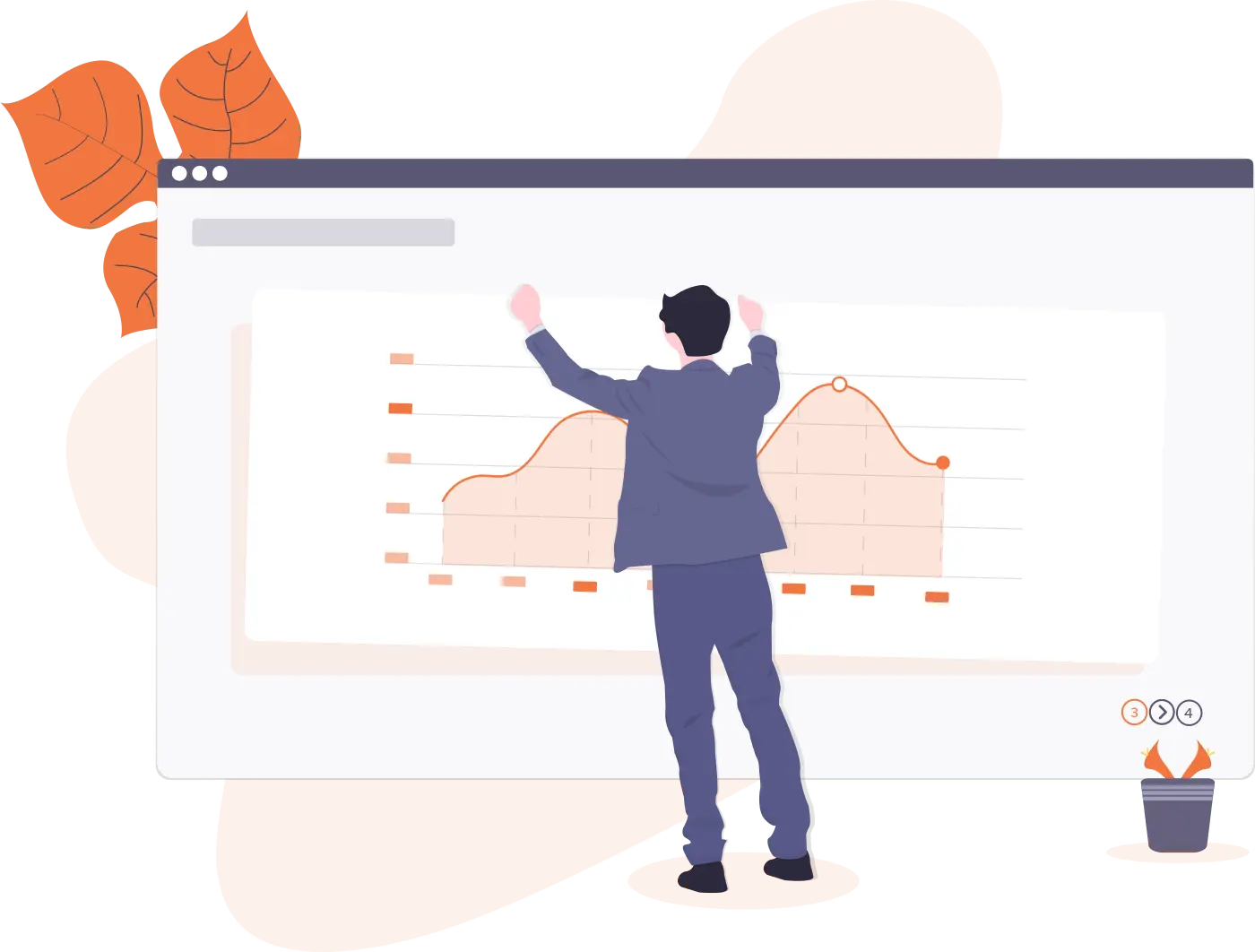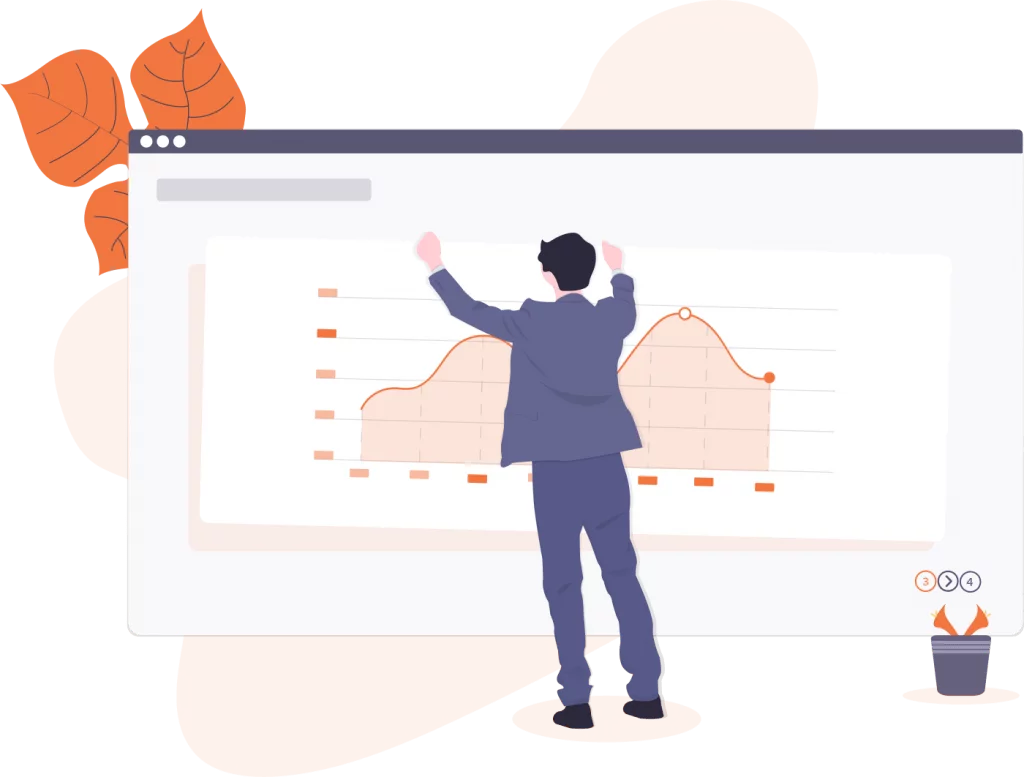 4. Upgrade your Marketing Strategy
To treat your practice as a business and not just as a way to provide care is with a well-rounded medical marketing plan. Marketing encompasses a plethora of types, and the trends change every year. 
Here we'll discuss the modes of marketing most beneficial to growing your medical practice in 2020.
To establish yourself as an authoritative figure in your healthcare field, content is your course of action. 
Blogging is the main form of content that's best for health practices. It's a way of communicating the information you know to anyone searching for it. When visitors see consistent, accurate, and useful content on your practice, it gives a sense of authority. By establishing credibility in this way, you improve your practice's search results ranking and your engagement with patients.
To keep up with current patients, email marketing is key to bridging the gap. Many people prefer email over direct forms of contact. Similarly, the MedData Medical Technology Marketing Industry Trends Report.showed that 62% of providers also favor email to communicate with patients. 
Emails open up the opportunity for many things that help grow your practice:
Follow up with patients

Ask for reviews and feedback

Give reminders about appointments

Spread your practice news and updates

Broadcast new services
More and more providers are using social media to grow their digital presence. Social media platforms are a great way to grow your practice by finding new patients and providing up-to-date content. At least 41% of users would assess a provider's reputation based on their social media. 
Instagram

Twitter

Facebook

Youtube

LinkedIn
Using social media opens up the doors to more recognition for your practice. It has been shown to improve patient education and promote your services, according to a review.
People love visuals – both in entertainment and marketing. As such, video marketing is all the rage as a powerful tactic for grabbing attention ad educating viewers about your practice in an interesting manner. A majority of the visitors you'll get in your site will probably skim your content for about 15 seconds. However, videos have an intriguing effect in holding people's attention. Search engines also love video content.
To grow your practice, create a video that:
Puts a face to your practice
Educates and builds trust
Introduces people to your practice
Includes patient testimonials
Practice Introduction Video Example - TherapyWorks
5. Implement a Paid-Ad Strategy
Organic traffic is preferable, but a paid ad campaign can give your practice a kick. About 81% of online users click featured links when searching for health information. Utilizing paid ads can be worth the return on investment. Paid advertising for medical practice tends to be a quick, surefire way to increase your practice's recognition. 
According to a case study, after a marketing campaign for a dental practice, the clinic was able to boost its conversion rate by 25.5% from paid ads. This strategy is a viable option for giving you a head start in growing your practice.
Growing your Practice with PPC Ads
Pay-per-click ads mean exactly as the name suggests: you only pay when someone clicks on your ad. 
When creating your ad, the keywords you choose should match up with what your target patient will search for – much like SEO. Except, in this case, paid advertising guarantees that your ad will appear in the sponsored section above the organic search results. 
Because PPC ads require financial investment, you need to really pour focus into keyword research and balance it out with smart budgeting. That way, you maximize your results without any major costs. 
6. Improve your Online Reputation
To improve your reputation, continually getting patient feedback is essential. 
Reviews impact the performance of your practice. A whopping 94% of patients read reviews about practices and providers, according to a Software Advice 2020 survey. At least 72% of them use reviews as the stepping stone to finding a new provider. Surprisingly, it only takes about one to six reviews for most people to formulate an impression on a provider or practice. After all, social proof is a powerful driver of behavior.
Give your patients surveys to assess how satisfied they were with your services. Some of the top medical practices have regular patient satisfaction surveys. Their responses allow you to see what work your practice needs, especially on the patient's end. Additionally, you can address any issues before patients decide to leave bad reviews.
Asking for feedback shows you care about your patients. This builds your reputation into one of a patient-centered practice, reaching for more growth via your existing patients' recommendations.
Other ways to boost your reputation include: 
Be open and engaging

Show that you are flexible with your services and schedule

Use a live chat on your practice website 

Train your front desk for quality customer service skills
A huge part of growing your practice is making sure your administrative needs are met. If you would like to bring more patients to your door, you'll want software that can keep you organized.
Software to consider adding or updating:
Medical billing software

Workflow

EHR and EMR

Appointment scheduling
A major concern that providers or clinics have is lacking time. There's just not enough time to work on growing your practice in 2020 when there are so many files and data to manage. Such software is built to make administrative tasks efficient.
You must also think about the patient experience. Other technological advancements also exist to supplement the quality care you give.
For example, add a patient portal to your practice website. Patient portals are effective in nurturing patient relationships because they unlock convenience. Patients easily access their own diagnostic information and other records. Add educational resources to portals to further build trust and authority.
Applications are available that can assist both patients and health care providers. The FDA endorses the use of mobile medical apps (MMA) to improve healthcare. In 2017 alone, about 325,000 healthcare applications were in app stores, and the number continues to grow every year. 
Applications can have a variety of benefits:
Time management
Health records
Patient management
Education
Communication with other health professionals
Medical information referencing
Some apps you can integrate into your patient portal, while others you can recommend to your patients. For example, there are apps that remind people to take medication for diabetics to administer insulin (WellDoc's Diabetes Manager) and apps that track one's heart rhythms (AliveCor). Some top medical apps for professionals include MedCalc, Epocrates, Doximity, and Medscape, to name a few.
These apps are a way to close the gap between provider and patient. Today, patients prefer more autonomy in health-related decisions. Provide them with a way to take the lead in their own health.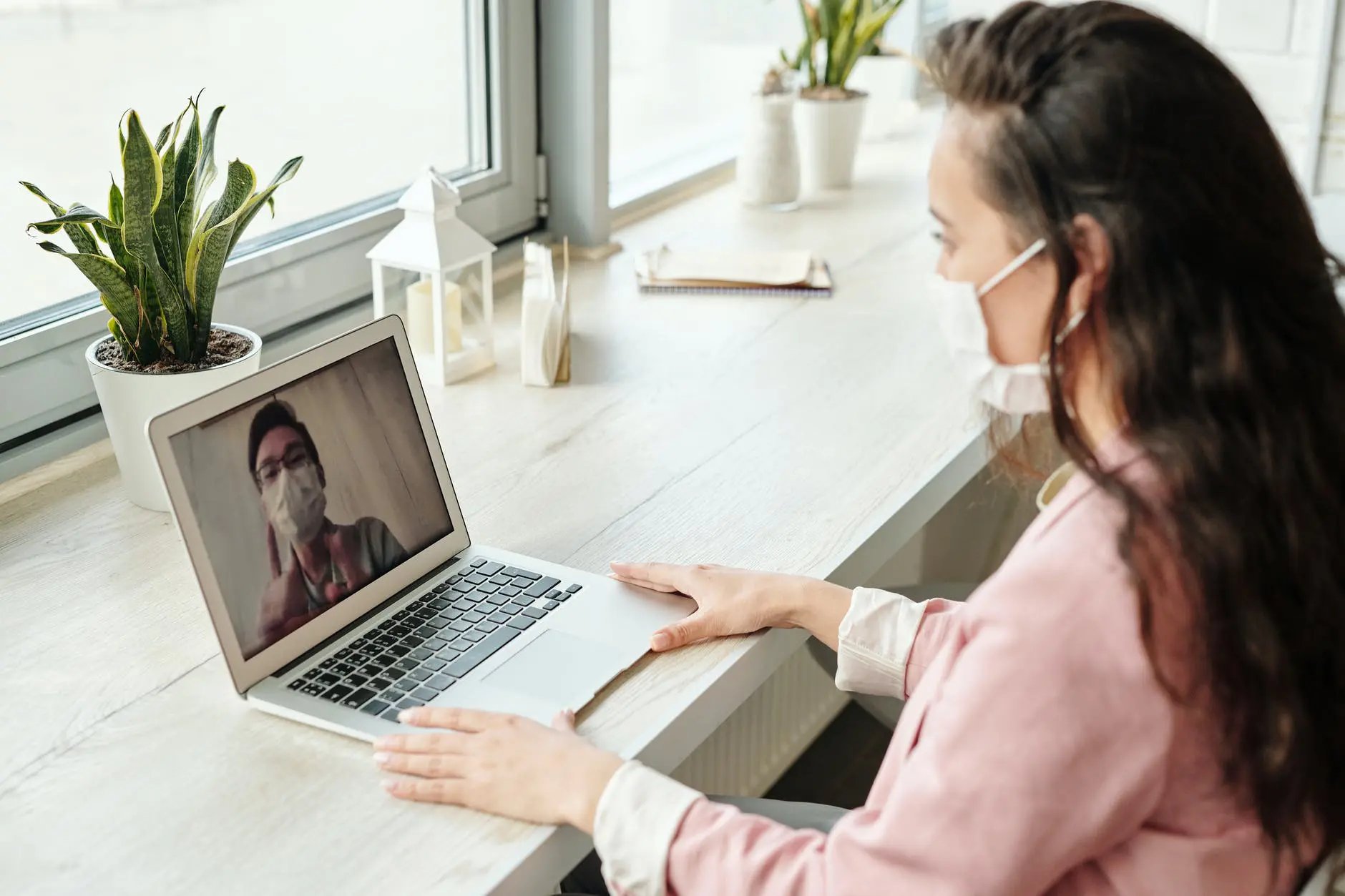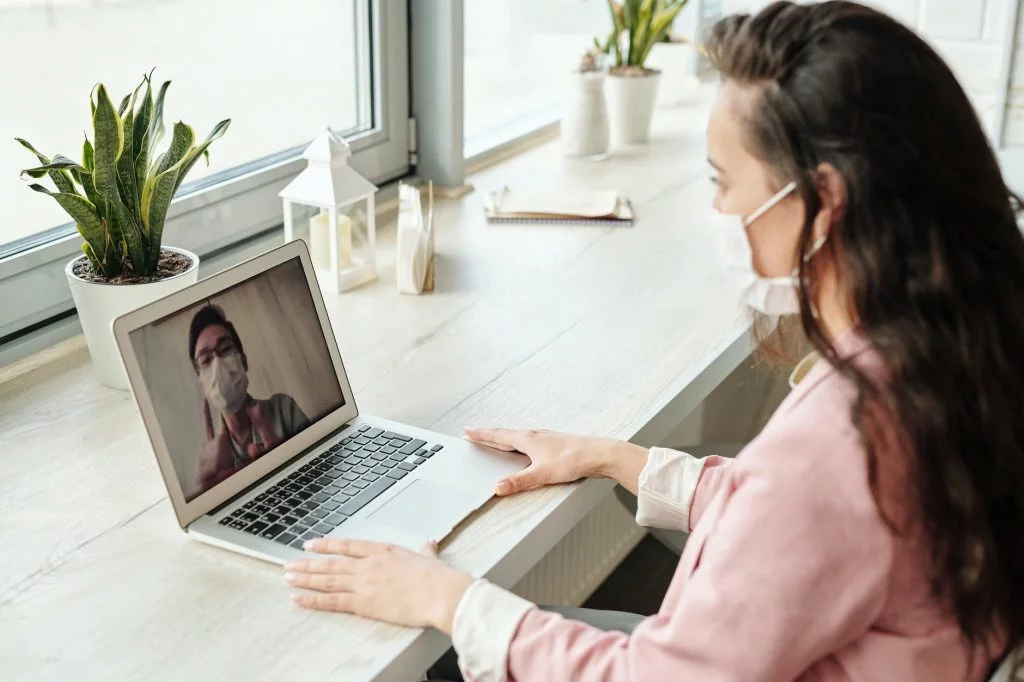 9. Consider Expanding into New Areas
If you've implemented tweaks or additions to set your practice up for growth, you can start thinking about new avenues. Trying out new things can add extra leverage to your practice. 
One way of expanding is by partnering up with other practices or providers. Usually, they may mean referring each other to patients. An alliance between two practices is a good way to share resources and give each other a boost. 
You may also choose to add new services or screening opportunities. Offering a diverse set of services gives more options to patients. A currently popular example of this is telehealth or teletherapy. Providing remote medical services opens up a whole new pool of people who could become your next patients.
Growing your Practice: Where to Start
So, the year is almost half-way through. You still have plenty of time to work on growing your medical practice in 2020 – but with the plethora of tools available, where do you even begin? 
Here at Practice Tech Solutions, we know what it's like for providers with a private practice. That's why we provide the services you need to make ramping up your medical practice smoother than ever.