The landscape for medical practices is a constantly changing one. Word of mouth from patients and referrals are no longer a means to sustain patient growth going forward. Healthcare digital marketing is replacing the mechanisms behind patient flow to practice at a rapid state.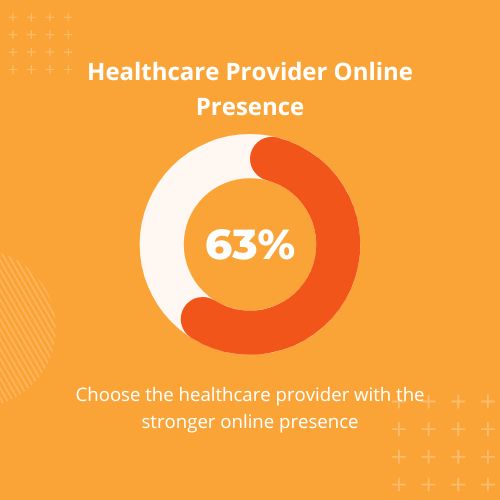 In this article, we will explore how providers can use a healthcare digital marketing agency to their advantage to strengthen their online presence and attract more patients.
Content: 
What is a

healthcare digital marketing

agency?

 

What is the difference between a digital marketing agency and a

healthcare digital marketing

agency?

 

10 reasons why you should collaborate with a

healthcare digital marketing

agency.

 

How do you find the best healthcare digital marketing agency for your practice?

 
What is a healthcare digital marketing
agency?
A healthcare digital marketing agency focuses on healthcare organizations with the purpose of improving their online presence and digital reputation, which will improve patient flows.
Many small-to-medium practices realize the importance of a sterling online presence in modern times, but they lack the skills and also time to harness the full potential of digital marketing. That is where Healthcare digital marketing agencies can assist practices in achieving their growth goals. 
What is the difference between a digital marketing agency and

a healthcare digital marketing
agency?
Digital Marketing Agencies may essentially offer the same solutions as a healthcare digital marketing agency with one exception- They don't have a specialization in the healthcare industry. The run-of-the-mill digital marketing agencies does not have the expertise to know the ins and outs of practices and what works to attract patients the way that healthcare digital marketing agencies do.  
Your practice would most probably receive the boilerplate digital strategy that they supply across all industries. And although it might improve the practice's online presence, it is the optimal solution that a healthcare digital marketing agency can provide.  
So why would you go through the troubles of sourcing such a specialized company?  
If you need to take a break from reading, enjoy the video below or skip past it to read more about the benefits of digital marketing for your healthcare practice.  Healthcare digital marketing
1. Understanding what matters to healthcare practices
A healthcare digital marketing agency realizes that you made tons of sacrifices to provide excellent healthcare and not waste your time on marketing and administrative purposes.  
Through this realization and their experience in the field, you would be hassled less to provide insights into your practice and your patients, saving you valuable time that you can allocate elsewhere. 
Through years of experience in the healthcare industry, these agencies know what works and what doesn't. There wouldn't be trial-and-error phases where more time and money is lost until more patients start flocking to the practice. 
2. Creating a company image that resonates with patients
Branding is something that many medical providers consider to belong to retailers and manufacturers of consumer goods. The truth is "simple" things such as colors, logos, fonts, etc., play a vital role in the decision-making process of people on a psychological level.  
3. Improving

the heart of your online presence

– your website
Your website is what ties it all together. For instance, you may have a happy shiny social media presence, but without an excellent website, it all falls flat.  
Your heartbeat is at the center of your digital presence and should be treated with the utmost respect. Nothing makes a potential patient exit and run to your competitors when the page they are looking is erroneous. In addition, loading time plays a huge role.
70% of consumers stated that page speed influences their decision to buy from a consumer. And although medical providers aren't selling goods per se, the same psychological principles apply to visitors researching a specific provider or practice.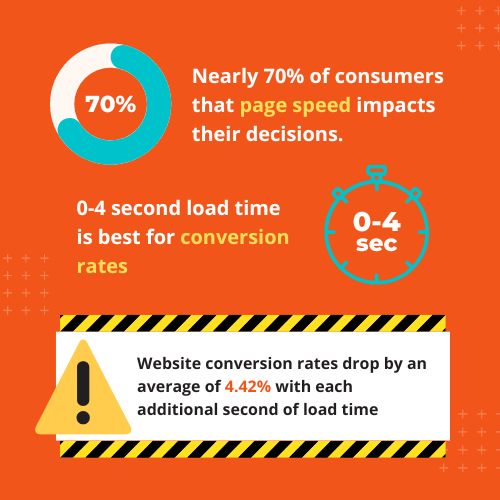 Aesthetics is another factor that will determine how much time is spent on your website and how the visitors will engage with the content. A visually pleasing website, however, won't deliver to your expectations if the website is riddled with technical problems.  
If you are keen to learn more about your website's health, click here for a FREE website health check.
4. Getting your website higher on search results

(SEO)
You may have the most beautiful website, visually pleasing with the most exciting content, yet you find yourself on the lower ranks of search results. High on page one is where you would want to rank. 
Search Engine Optimization (SEO) is the key to getting your website to rank higher. The visitor that comes to your website through these searches are called organic traffic.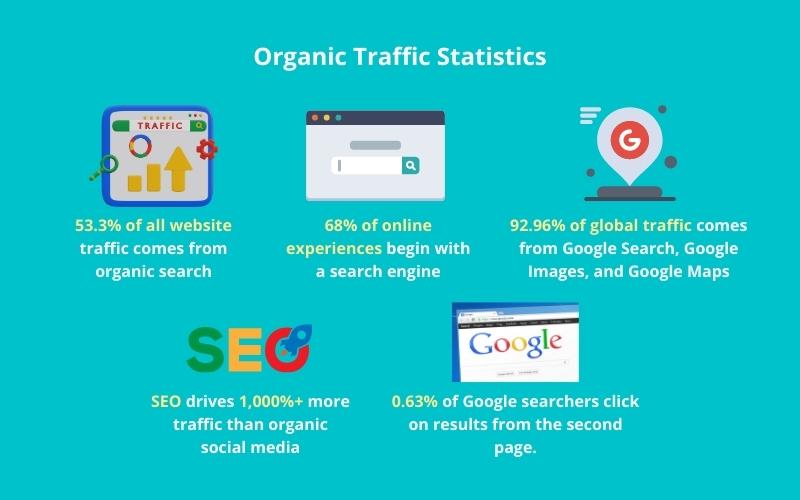 Getting the algorithms of search engines to realize that your website or webpages are worthy of page 1 is no easy feat.  
Healthcare digital marketing agency SEO specialists need to dissect your website and create an SEO strategy to implement, which will, over time, push your website and web pages higher up the rankings. It is a very sophisticated process, but we will highlight some of the strategies in the sections below.  
5. Boosting credibility

and online visibility

to insti

l

l trust 

Blogs started in the 90s as a form of expression- similar to how social media started. But now, blogs (also referred to as articles) are powerful tools used to not only boost SEO but to improve the credibility of healthcare provider.
By publishing relevant and interesting content timeously, that contains the relevant keywords and other goodies that algorithms sniff out to determine the ranking, your website will receive more visitors, which will tell the search engines that your website is worthy of moving up. 
Subsequently, more potential patients will visit your website and stumble upon interesting content, which will then boost your credibility as a provider.  
6. Improving your online reviews

to attract more patients
Consumers and patients are becoming more skeptical and take the word of mouth referrals with a pinch of salt, according to recent studies.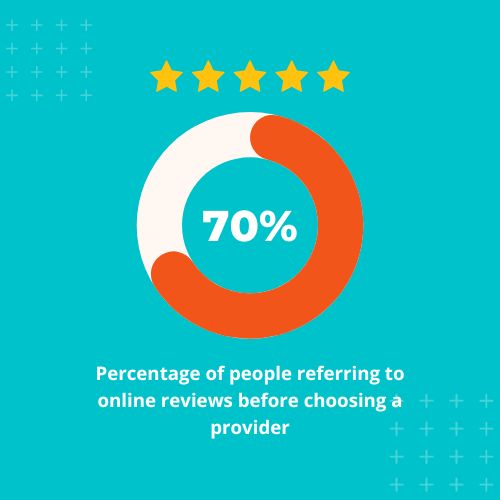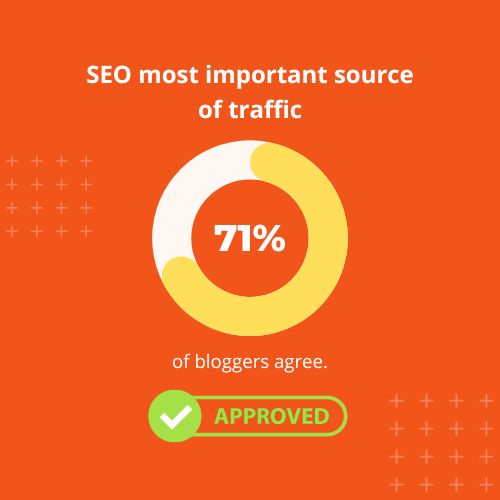 The more reviews medical providers accumulate online, the more credible they become in the eyes of potential patients. Healthcare digital marketing agencies can improve the digital reputation of healthcare providers by managing these reviews effectively.  
If you want to learn more about how to improve your health practice's reviews, click here.
7. Creating a better patient experience

with social media
Encouraging and managing online reviews is one way to improve patients' perception of your practice. But what about social media?  
Engaging with patients and potential patients through replies

 

Posting interesting content that creates interest

Posting content that boosts provider credibility

Directing traffic to the website

which

will

,

in turn,

boost SEO and improve rankings

 
8. Become visible through channels outside of your practice
Perhaps you've done as much as you can regarding your website, blogs, and social media. But reaching out beyond what you control to expand your visibility has excellent benefits. 
Google My Business is one way of reaching out beyond your digital marketing dome and has the added benefit of boosting your SEO. Also, various digital business listings will have a similar effect and also reach more people. 
Healthcare digital marketing agencies have the expertise and know where to include your business so that it can generate leads and bring more traffic to your site. Again, more traffic to your website means satisfying the ever-sniffing algorithms of search engines such as Google, which will reward you with better rankings.  
9. Stay connected with

patients

through

email marketing campaigns
The average open rate of emails is 21.33% percent, according to a recent survey from Mailchimp. That means that only 21.33% of people click on the mail to inspect its content. But how do you get more people to open emails and read the information you spent so much of your valuable time on?
Email marketing is an art, and that's what reputable Healthcare digital marketing agencies specialize in. Not only will they improve the open rate of your emails, but they will also write and format it so that the page view time will increase.
Email marketing campaigns remain one of the most valued forms of digital marketing today and serve as a great tool to engage, inform and inspire patients to take action.
10. In-depth monitoring of digital marketing efforts
"That which can't be measured doesn't matter."
Perhaps you've wondered if all the time, effort, and money you put into digital marketing paid off. Sometimes you might have seen an influx of patients during certain periods, but how do you know that these can be attributed to your marketing efforts?
Experienced Healthcare digital marketing agencies, such as Practice Tech Solutions, know which metrics to use to measure the success of specific digital marketing strategies. You will receive reports on how each metric is performing and be able to determine the return on investment (ROI).
In addition to ROI, in-depth analyses and reporting also pave the way for regular strategy adjustments. Therefore, you won't simply be splashing out time and money and hoping for the best.
How do you find the best healthcare digital marketing agency for your practice? 
For those with minimal time on their hands, here is a quick recap of why you should consider collaborating with a healthcare digital marketing agency.  
We don't usually like to brag, but Practice Tech Solutions has been awarded the Nest SEO Agency in Illinois 2022 by SocialAppsHQ.