Social Media Marketing for Dentists: 6 Great Tips to Kick-Start Your Practice
Is social media marketing for dentists really that hard? Post a few pictures of clean white teeth on Facebook, shoot out some tweets about your special offers, and maybe add a video every now and then?
Well, partly. But the truth is a bit more complicated than that.
Social media for dental practices, including Facebook marketing for dentists, can be a powerful tool if used correctly. However, the finer details of social media marketing take a bit of practice to get right.
Practice Tech Solutions wants to help your dental practice succeed. If you're interested in developing and expanding your dental practice social media marketing, please, read on.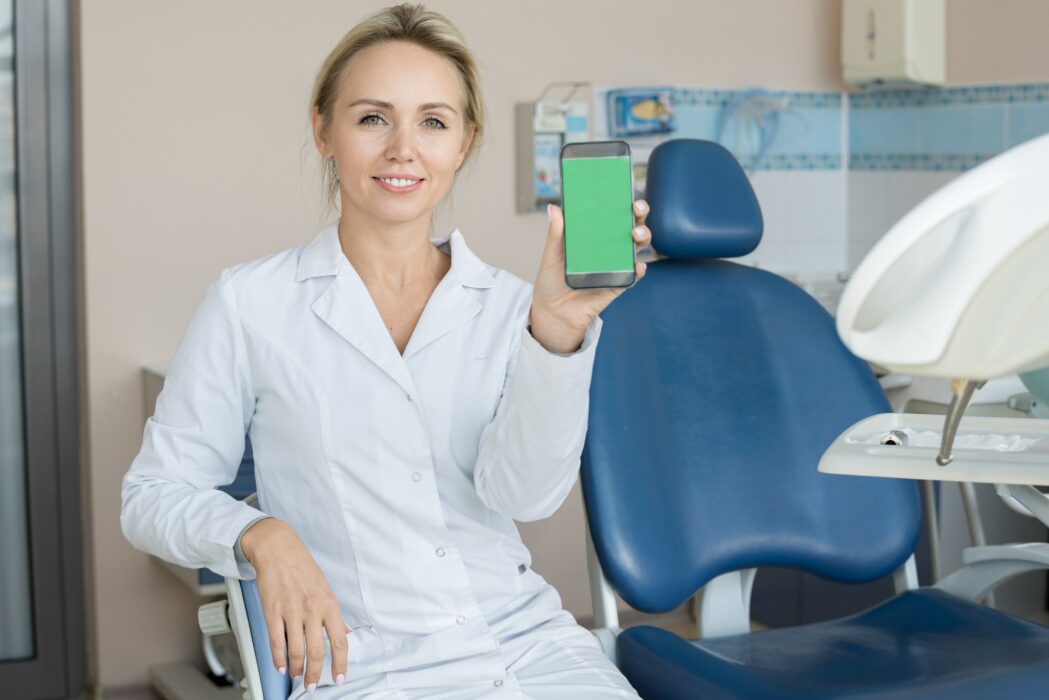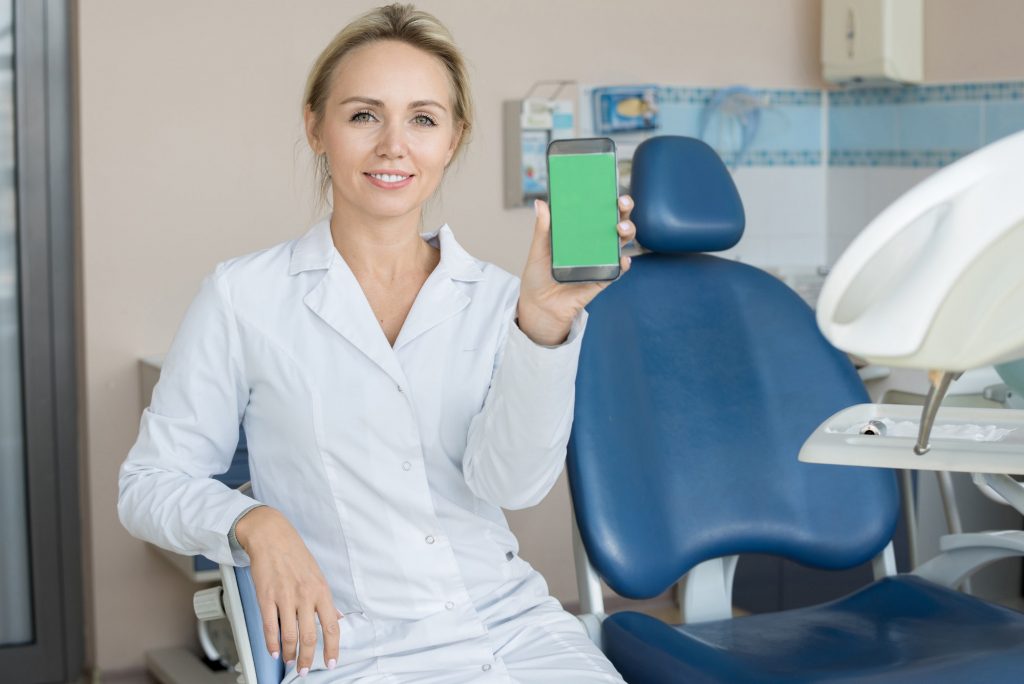 Social Media Marketing For Dentists: 6 Great Tips to Kick-Start Your Practice
First, we'll talk about the golden and silver rules of all social media marketing: writing engaging content that is consistent across all platforms.
Then we'll discuss some other great ways to connect with both existing and prospective clients on social media. These include fostering a two-way conversation with your audience, learning how to 'go viral', leveraging social media location features, and snagging some brand advocates.
Ready? Let's get started!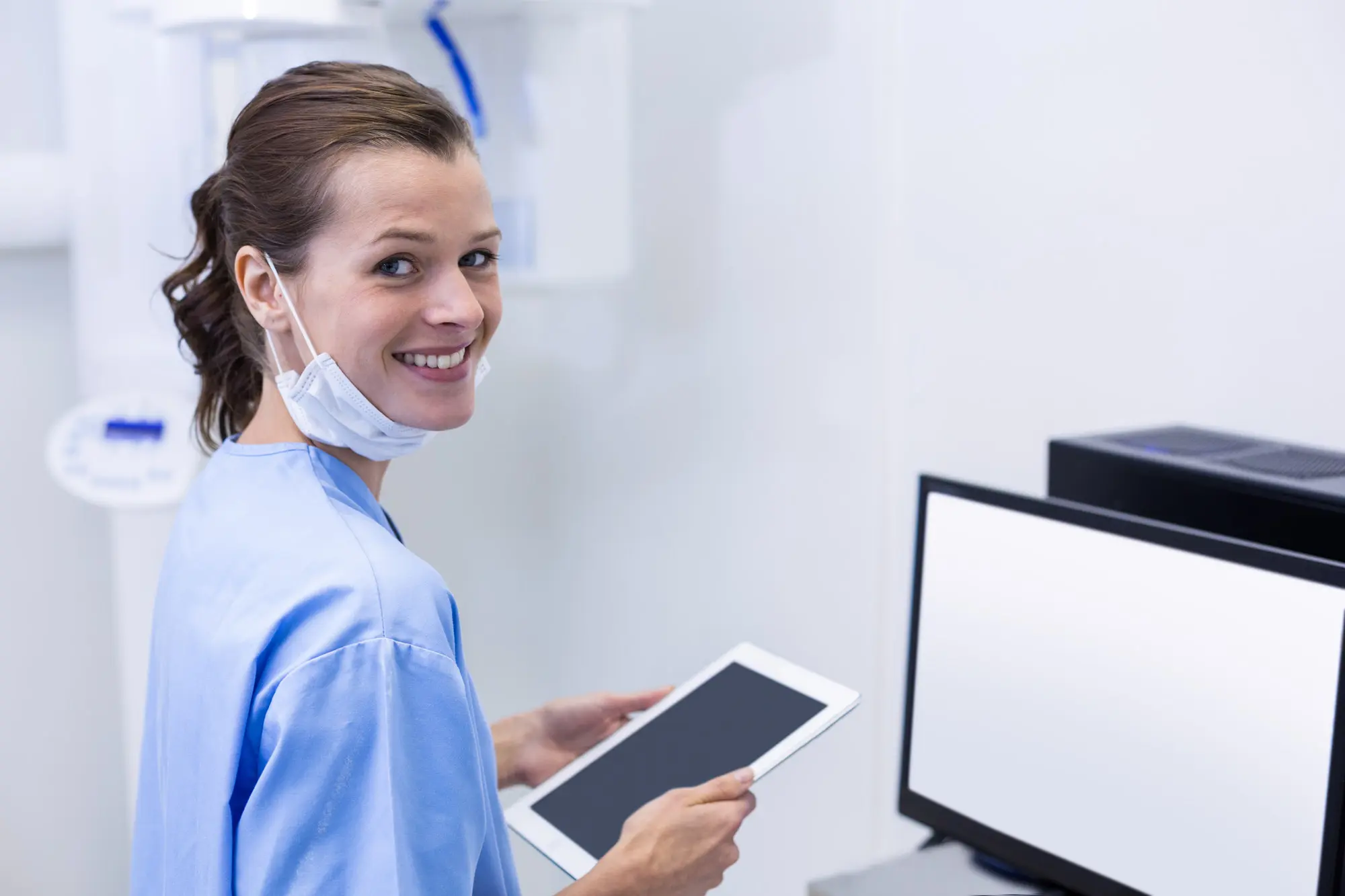 1. Write Engaging Dental Posts for Social Media
Our first tip is simple: write good content!
Good marketing begins with good content. It must be compelling, engaging, informative, and speak to your audience in their own language.
This is the golden rule of all across all social media marketing, dental social media marketing very much included.
Are you familiar with the 80/20 rule? This states that 80% of your posts should be useful and entertaining, while the other 20% should directly promote your dental services.
Perhaps counterintuitively, this means most social media marketing for dentists does not directly promote that dentist's services. Instead, it discusses other relevant topics in an attempt to pique audience members' interests.
For example, we highly encourage you to discuss news and current events in dentistry as part of your dental office social media posts.
Is there an exciting new procedure being developed? A breakthrough in regenerative dentistry? Heck, did an archeologist find a rare dinosaur tooth at the bottom of a tar pit?
Whatever the latest news in dentistry might be, stay on top of it and inform your clients on social media.
ScienceDaily is a great, readable source of dental news. Just remember one thing: never copy content directly! Use preexisting articles as a source of information but always write your posts in your own words.
Would you like some help crafting engaging, relevant social media content? Check out our medical content writing services!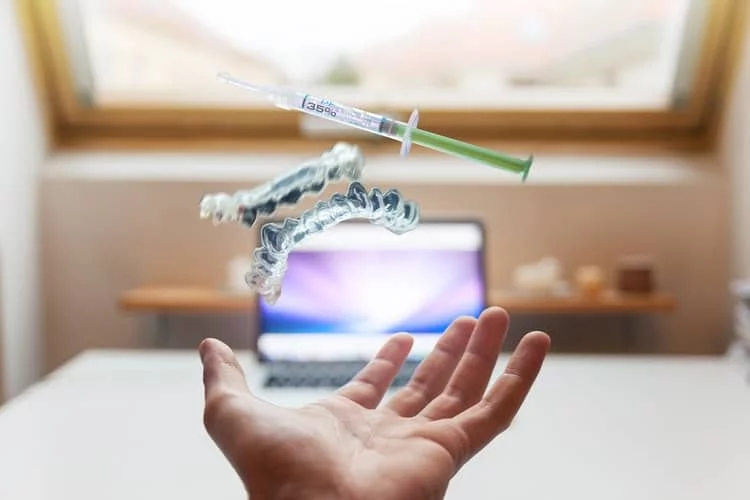 2. Be Consistent and Unify Your Message
If engaging content is the golden rule of social media marketing for dentists, then the silver rule is consistent messaging.
Make sure all your social media accounts present a unified message. If you describe a new teeth whitening service on your Facebook page, make sure that description matches what you say on Twitter, LinkedIn, Instagram, etc.
Synchronize your posts so that tweets, Facebook posts, and so on send the same message at the same time. This is especially important if you're discussing current events, as suggested above.
The easy way to do this is to write all your posts at once in a spreadsheet. Start with Facebook (1,500-character limit), then shorten the post for LinkedIn (700 characters) and finally Twitter (280 characters).
Next, consolidate your branding as much as possible. Use the same handle for Twitter, Facebook, etc. and check that it matches your medical website domain name. Make sure your Facebook page description matches your LinkedIn page description, and so forth.
Trust us, there are a lot of dental practices out there and many of them even have similar-sounding names. You don't want prospective clients to find you on Facebook and wonder "is this really the same dentist I looked at last week?"
Maintaining a consistent brand identity across all your media platforms is essential.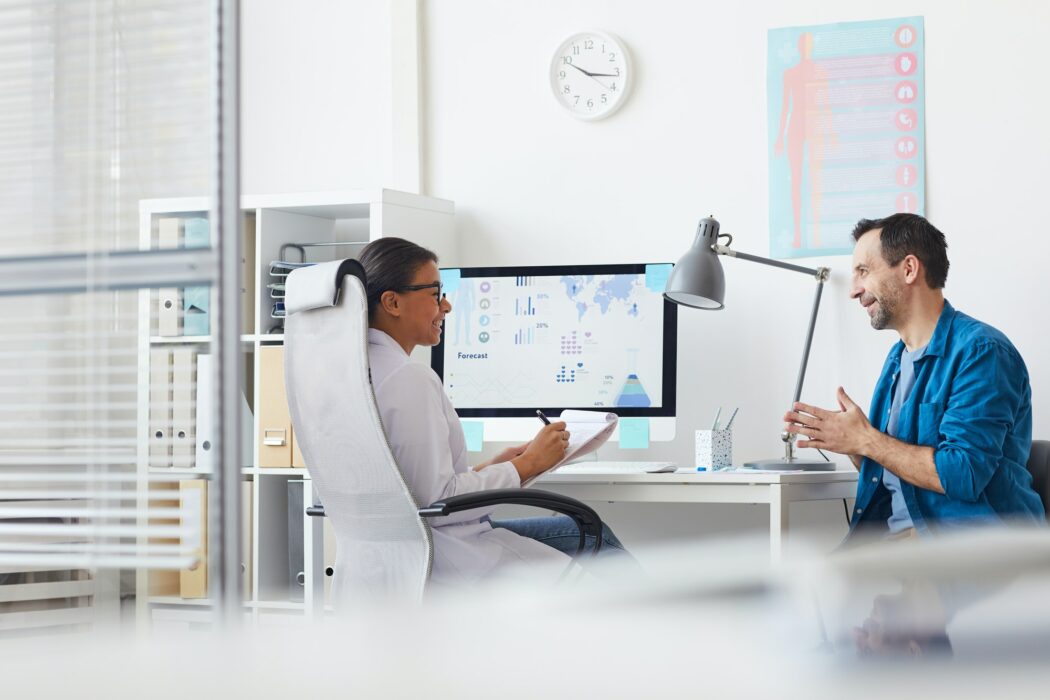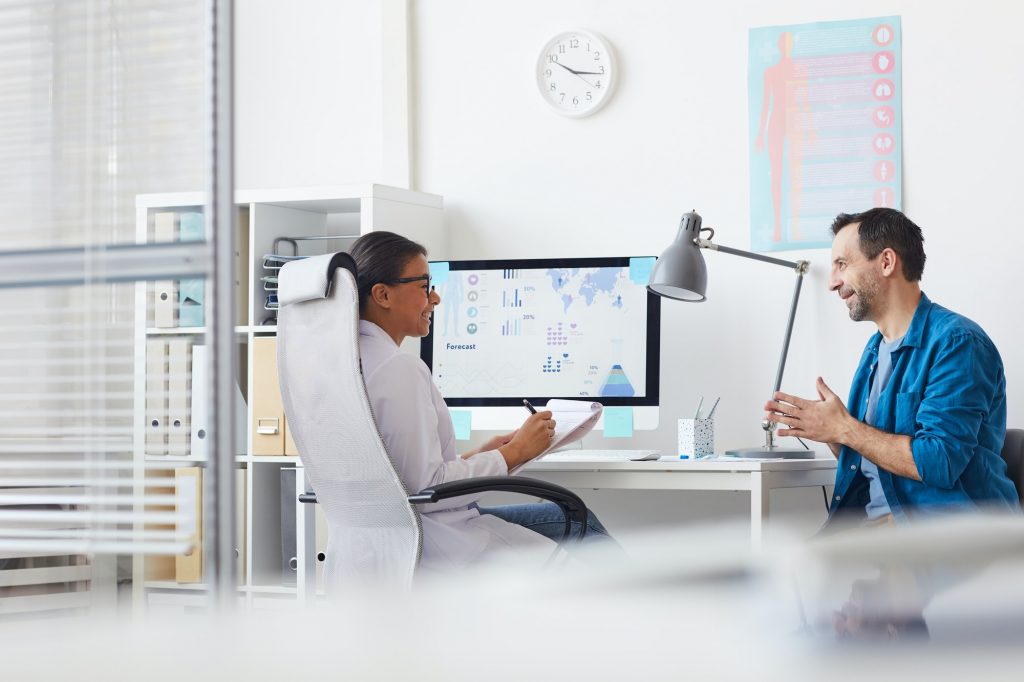 3. Have a Two-Way Conversation
The cool thing about social media marketing for dentists—and what really separates it from conventional print or TV marketing—is the ability to have a two-way conversation with your target audience.
What does this mean? Quite simply, that you respond to audience feedback and modify your dental social media posts and marketing strategies accordingly.
For better or for worse, people often express their true thoughts on social media. If you pay attention to what clients say, even in passing, you can dramatically improve your services.
Even if they complain about the lack of magazines in your waiting room, take it in stride! It's a real and valuable opportunity to improve yourself and your dental clinic.
More importantly, a two-way conversation will engage your target audience and make them more likely to convert into clients.
It's psychology! Sometimes, the best way to get people to like you is simply to talk with them. If they talk back to you, even better!
Lastly, two-way conversations allow you to respond directly to questions prospective patients may have. If they're nervous about visiting the dentist, your social marketing can double as a way to put patients at ease and establish a rapport.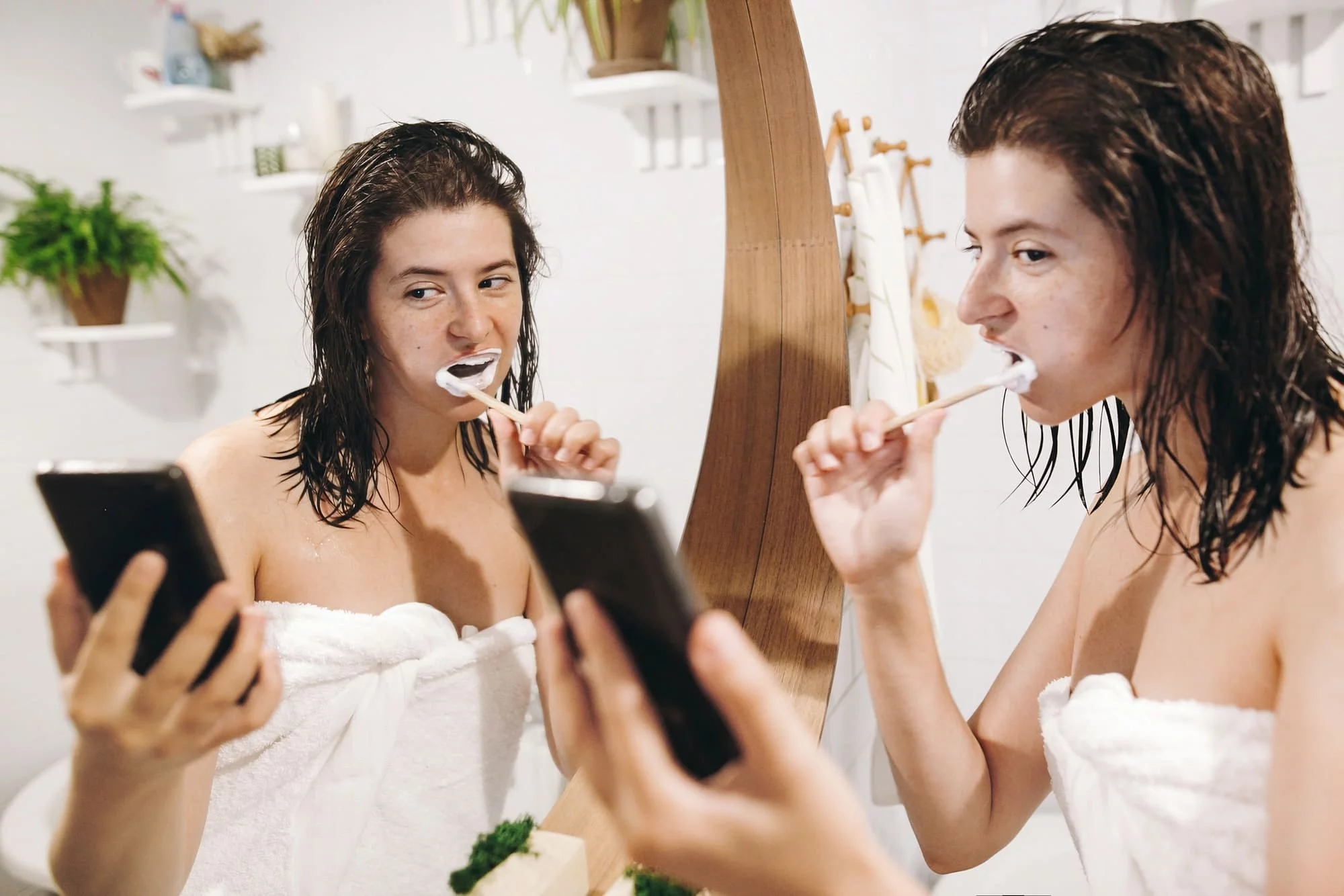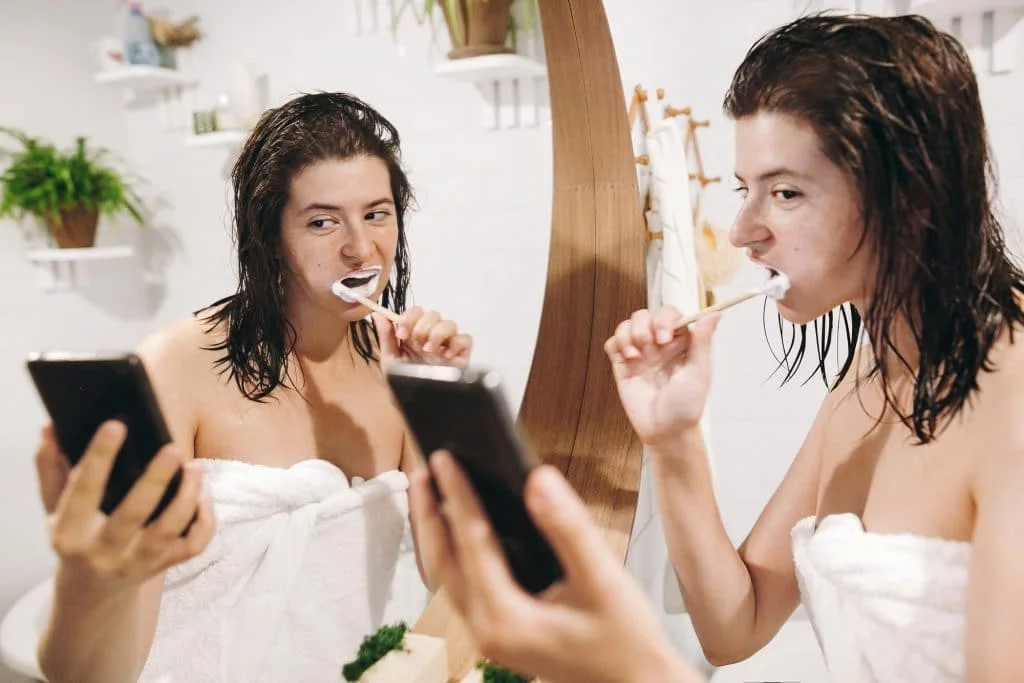 'Going viral' is sort of the social media equivalent of digging a hole in your backyard and striking oil. Most people who go viral do so accidentally, without really understanding why it happened or how they did it.
So, when we advise you to 'go viral' with videos, we mean this in a limited, local way. Learn to post in ways that will maximize views and clicks. 'Go viral' among your community of followers and local audience members.
Post videos at times when your audience is most likely to see and share them. This means releasing them on Monday or Tuesday, when your clients are most likely to be scrolling Facebook while bored at work.
This also means producing videos that are short, to-the-point, and tell a good story. People need to instantly understand the point of the video and why it deserves to be shared.
For social media marketing for dentists, this means a quick before/after demonstration of a treatment. From coffee-stained to pearly white; from cracked and chipped to pristine, like-new chompers.
This also means video demonstrations of exciting new technologies like cone beam 3-D imaging or laser dentistry. Wow your audience with the dentistry of the future!
Pro tip: marketing videos should not exceed 60 seconds in length. If you really want to push it, 90 seconds is the absolute max.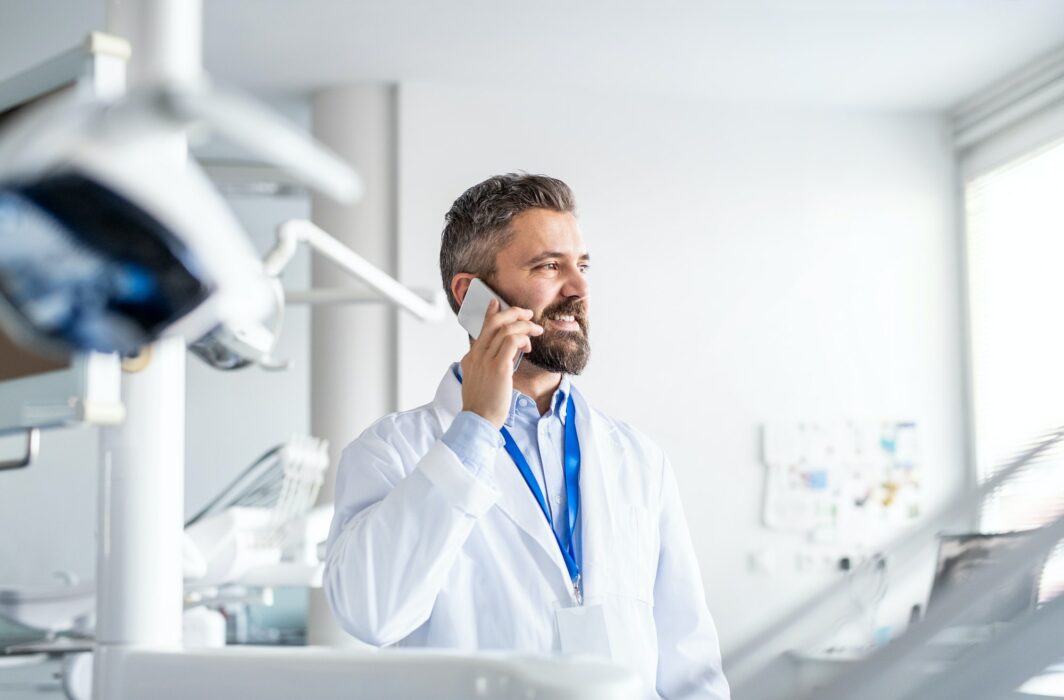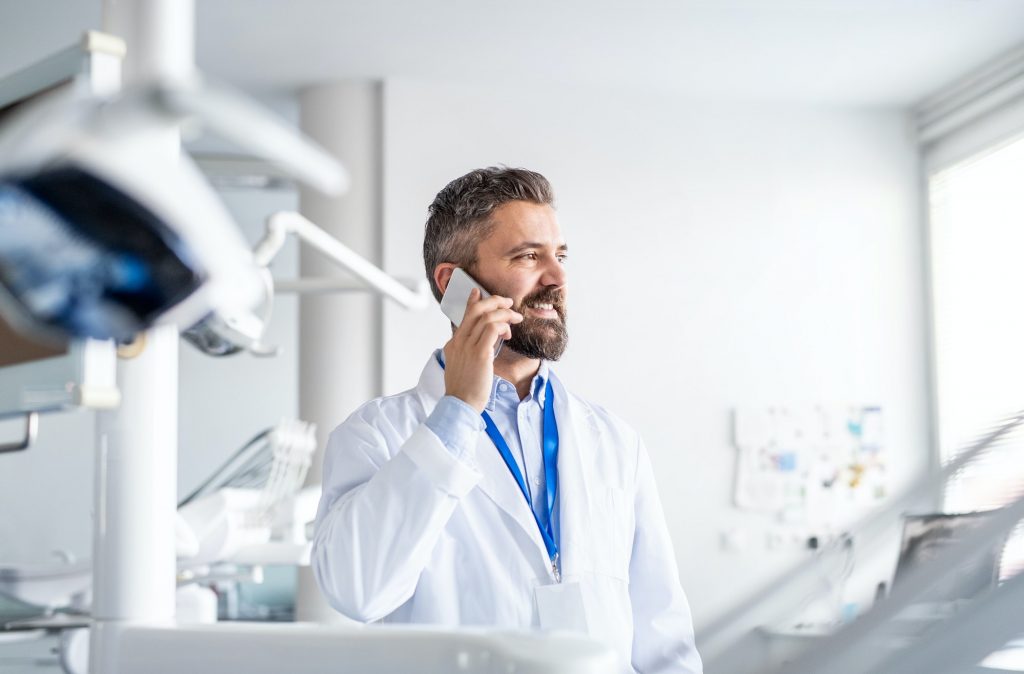 5. Leverage Social Media Location Features
Lots of people like to support their local community healthcare clinics. Dental clinics are no exception.
In fact, one of the best ways to approach social media marketing for dentists is precisely by taking advantage of social media location features.
What does this mean? Well, for starters, it means that your social media marketing will specifically target audiences in your local area.
This works because 71% of social media users opt to share their location information. Facebook and Twitter have precise data on where users are located. If you're savvy about it, you can this data to monitor local events, collect prospective patient profile information, and respond to posts in real time.
For example, say you're running a dental clinic in Indianapolis. You can tailor your Facebook PPC ads to appeal specifically to people in your local area. Use keywords like "Dentist Indianapolis" or "Indianapolis Teeth Whitening" to reach local audiences.
You may also consider using Sysomos to check out trends and see how to plug your dental practice into existing social media conversations in your local area.
Finally, don't forget about Google My Business! Get a quick and easy business listing for your clinic on Google Maps. No one will ever struggle to find your clinic again!
Want even more local marketing tips? Check out our how-to guide on local digital marketing for a dental practice.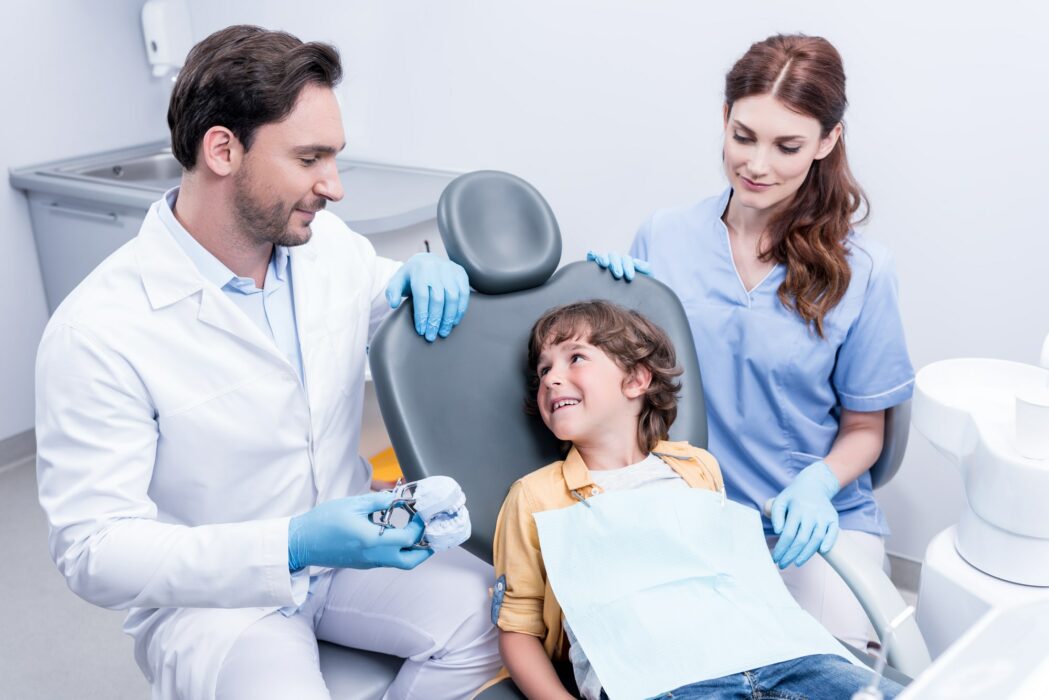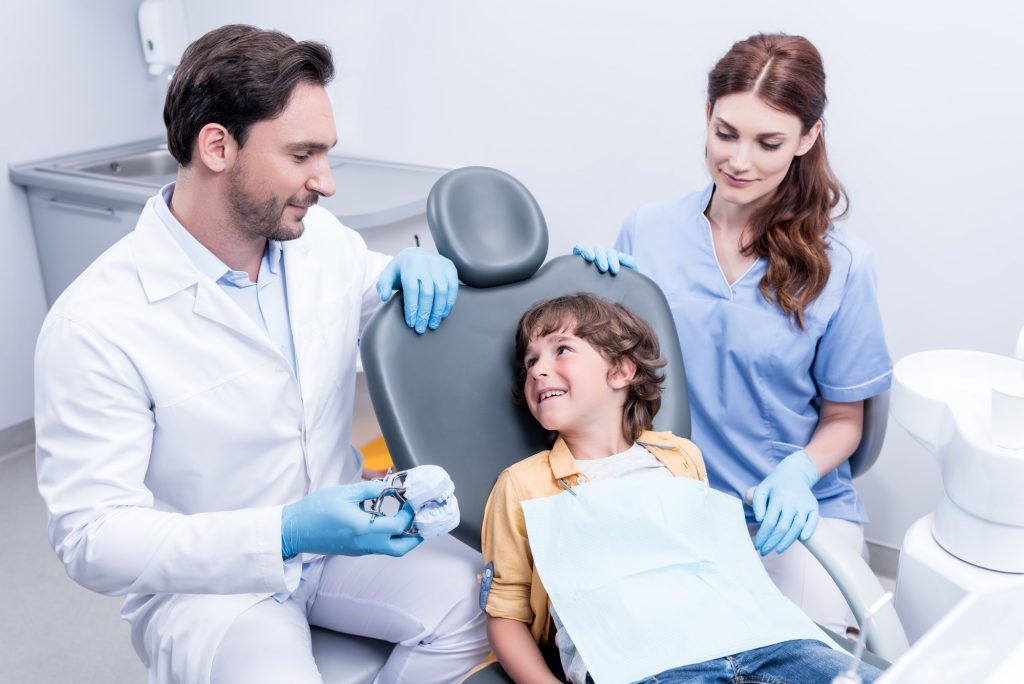 6. Acquire and Nurture Brand Advocates
A brand advocate is exactly what it sounds like. It's a person—ideally a highly satisfied client—who promotes your dental practice through online activity and/or word of mouth.
Brand advocates are great, first of all, because they're free! You don't have to pay them to advertise your dental services because they do that of their own free will. That's why businesses of all shapes and sizes, from mom-and-pop restaurants to Amazon and Apple, strive to acquire and nurture brand advocates.
Hence, brand advocates are a huge part of social media marketing for dentists.
Now let's be clear on one thing: the best way to acquire brand advocates is to provide excellent dental care! Give patients a great experience, and they'll be more willing to recommend you to others. Duh!
After providing excellent dental care, the social media work begins.
Stay in close contact with all your patients. Ask them to sign up for your mailing list and follow you on social media.
Encourage them to visit your dental clinic again. This could be in the form of a regular teeth cleaning, a follow-up appointment, or something else. Either way, repeat customers are much more likely to become brand advocates.
This is where fostering a two-way conversation really comes in handy. If you can communicate back and forth with patients on social media, they will feel like they know you personally. They'll recommend you to their friends because they'll feel a kind of friendship with you as well.
As with much of marketing, you are never 'done' acquiring brand advocates. You must nurture them and consistently encourage them to spread the word about your dental clinic. Good relationships take effort, after all!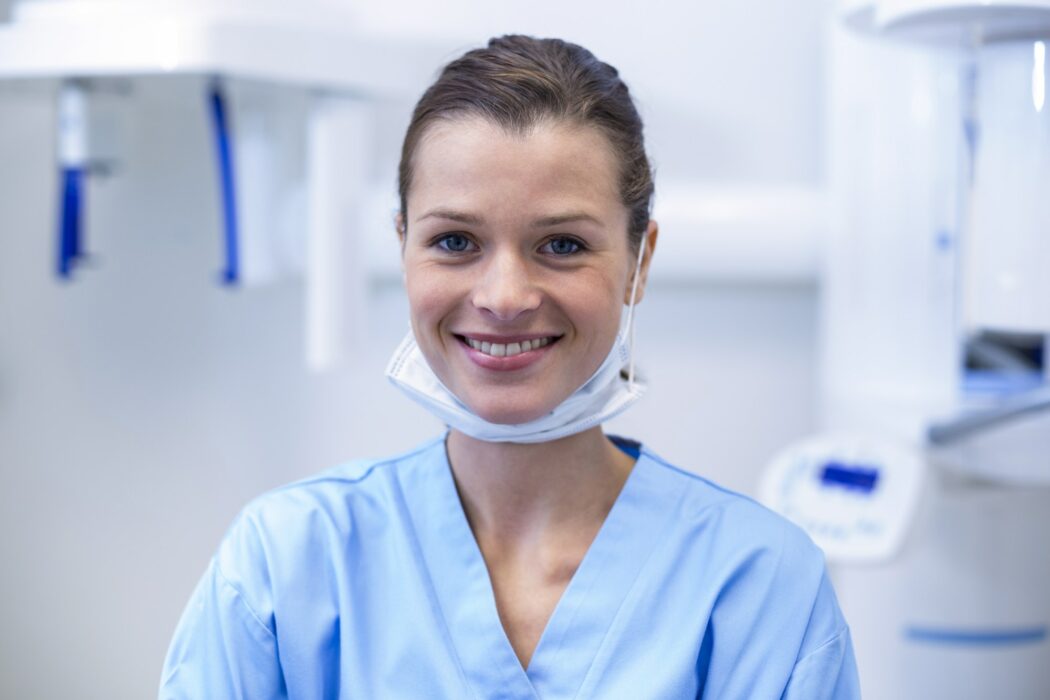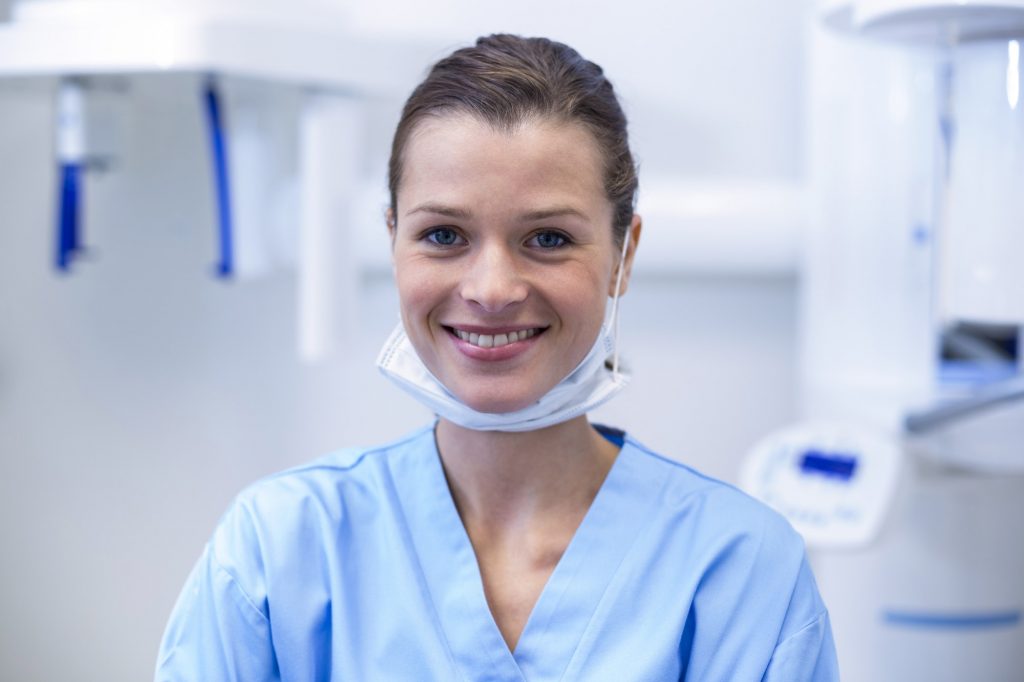 We've covered a lot of information on social media marketing for dental offices in this article.
If it all feels a bit overwhelming, that's okay!
Just take it one step at a time: write some good content, set up your social media handles, and slow start communicating with clients.
On the other hand, if you're looking to accelerate your dental social media marketing, consider hiring a professional dental marketing firm.
Practice Tech Solutions is dedicated to the success of dental practices far and wide. Please have a look at our full selection of dental online marketing services.
We especially love to work with small and local dental clinics because we appreciate the kind of compassionate and personalized care they provide.
You treat all your patients with care, kindness, and respect. We promise to do the same for you. Contact us any time!